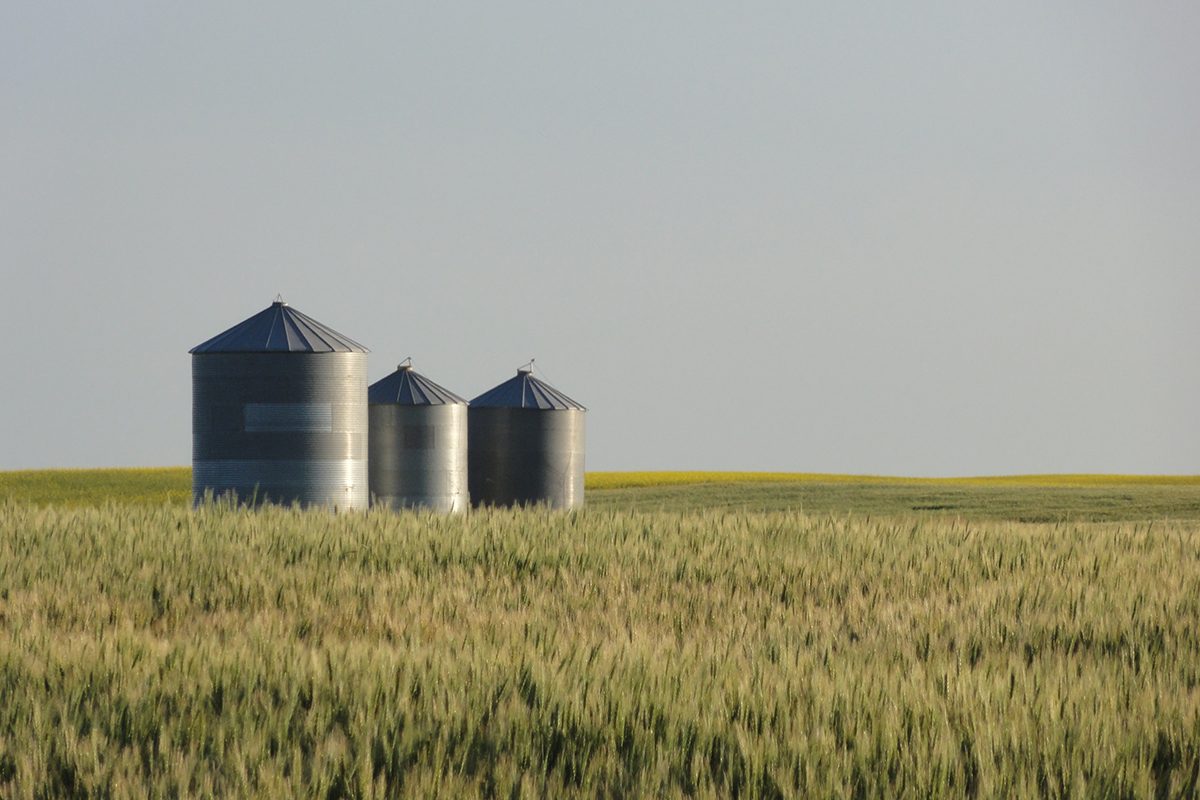 Made-in-Manitoba technology helps farmers
April 26, 2019 —
Various organizations and governments highlight the role that intellectual property (IP) rights play in encouraging innovation and creativity. IP refers to creations of the mind, such as inventions; literary and artistic works; designs; and symbols, names and images used in commerce
UM Today asked Colin Gilmore, Canada Research Chair in Applied Electromagnetic Inversion and assistant professor in the Department of Electrical and Computer Engineering to tell us about the partnership with 151 Research Inc.
How did this collaboration begin?
It really began while I was completing my PhD with fellow PhD student Ian Jeffrey (now also a prof in the department). We worked under the supervision of Joe LoVetri, who heads the Electromagnetic Imaging Lab, on many technologies relating to seeing inside of unknown objects using electromagnetic waves. One of the patents developed with Dr. LoVetri covered the use of imaging inside of metallic enclosures and is directly related to imaging grain stored in grain silos.
What happened as a result of the patent? [lots of patents don't move on to commercialization]
After completing my PhD, Paul Card (another PhD graduate in the department), Ian Jeffrey and I started 151 Research Inc. in 2011 with the goal of hopefully creating a successful company that would commercialize ideas that came out of our PhD research. Out of this previous work we collaborated further with Dr. LoVetri and his student Mohammad Asefi (who is now with 151 Research) and licensed the U of M patent.
We also sought expertise from Jitendra Paliwal (Biosystems Engineering and U of M's Grain Storage Research Facility), resulting in the development and commercial launch of GrainViz. GrainViz is the industry's first ever cableless and 100 per cent moisture and density coverage monitoring technology for grain bins.
This leading-edge technology produces 3D maps of the moisture content of the stored grain that mitigates crop storage loss [est. crop losses globally are 20 per cent] and helps optimize storage conditions through a comprehensive platform previously unobtainable for consumer use. The success of the commercialization of this technology has enabled 151 Research to secure a partnership that currently supplies stored grain monitoring technology to the world's largest grain-bin manufacturer.
Would you do it again? Why?
Yes, of course. It has been a great collaboration. It has helped all involved. There's been continuous investments resulting in job growth, the taxes that flow out of those, as well as students being trained, and the U of M's patents are being used for further industry innovation. Ultimately, though, the greatest win for all has been the technology that has come out of this collaboration that will have a significant positive impact with many benefits to the farmers and growers who work so hard to feed the world's population.
Reducing grain losses means less food that we collectively have to grow, which reduces our impact on the environment. It's been a great experience: the close collaboration between industry and academics that's delivered a product that is having a positive impact on the farming community. 151 Research has licensed, helped develop, and commercialized a world leading technology; academia has received industry input, funding, produced numerous publications, and provided a training ground for graduate students and postdocs.
Story update:
In October 2020, 151 Research Inc. was acquired by AGCO, a U.S.-based multibillion-dollar agricultural equipment company. The AGCO deal, which guarantees on-going investment in 151 Research, means further development and investment in the technology at UM and elsewhere.
Colin Gilmore joined the UM as an assistant professor in October 2018. He continues his involvement with 151 Research Inc. as a member of its advisory board.
To learn more about the UM's approach to commercialization, visit umanitoba.ca/partnerships-and-innovation
Research at the University of Manitoba is partially supported by funding from the Government of Canada Research Support Fund.