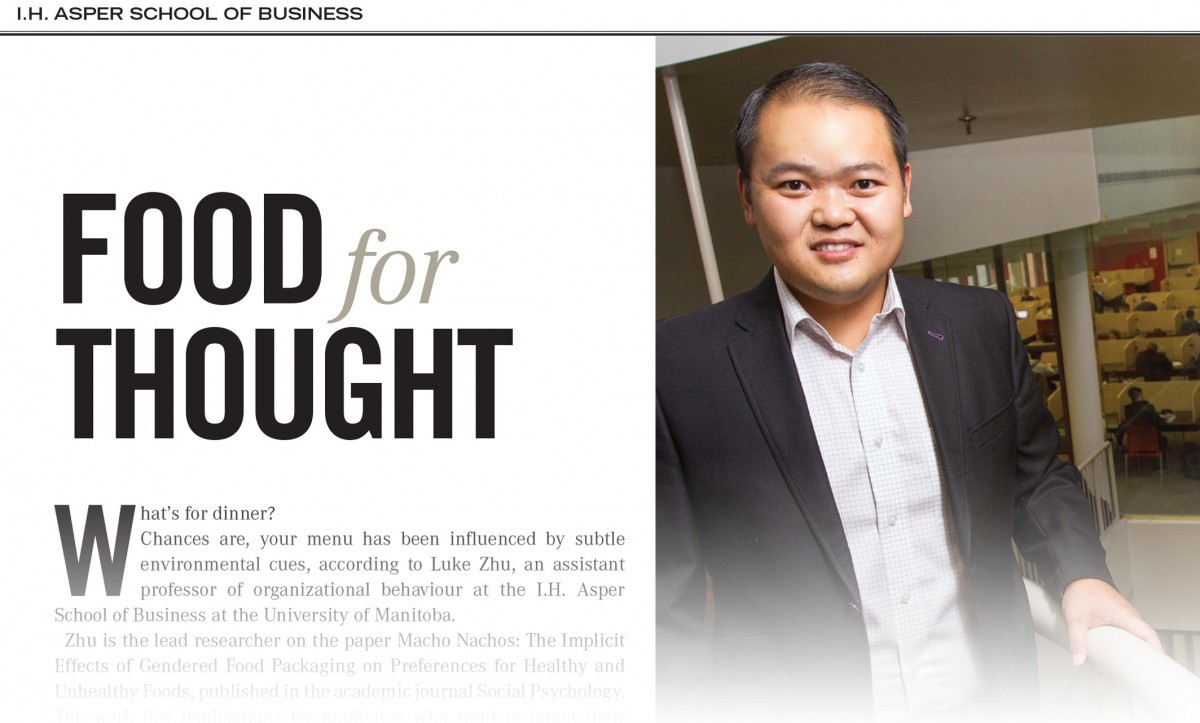 "Macho Nacho Man"
November 26, 2015 —
Luke Zhu, an assistant professor of organizational behaviour at the University of Manitoba's Asper School of Business, has uncovered some of the subconscious cues that influence what foods you choose to eat. He's the lead researcher of a paper called "Macho Nachos: The Implicit Effects of Gendered Food Packaging on Preferences for Healthy and Unhealthy Foods", published in Social Psychology.
The team's key finding? Gender and cultural stereotypes nudge us towards our food preferences — a finding that could have enormous implications for marketers and consumers.
Zhu's research has been grabbing the spotlight in big-name media, including Time magazine, the CBC, Sky News Australia, the Times of India, the Washington Post, and, most recently, MBiz magazine.