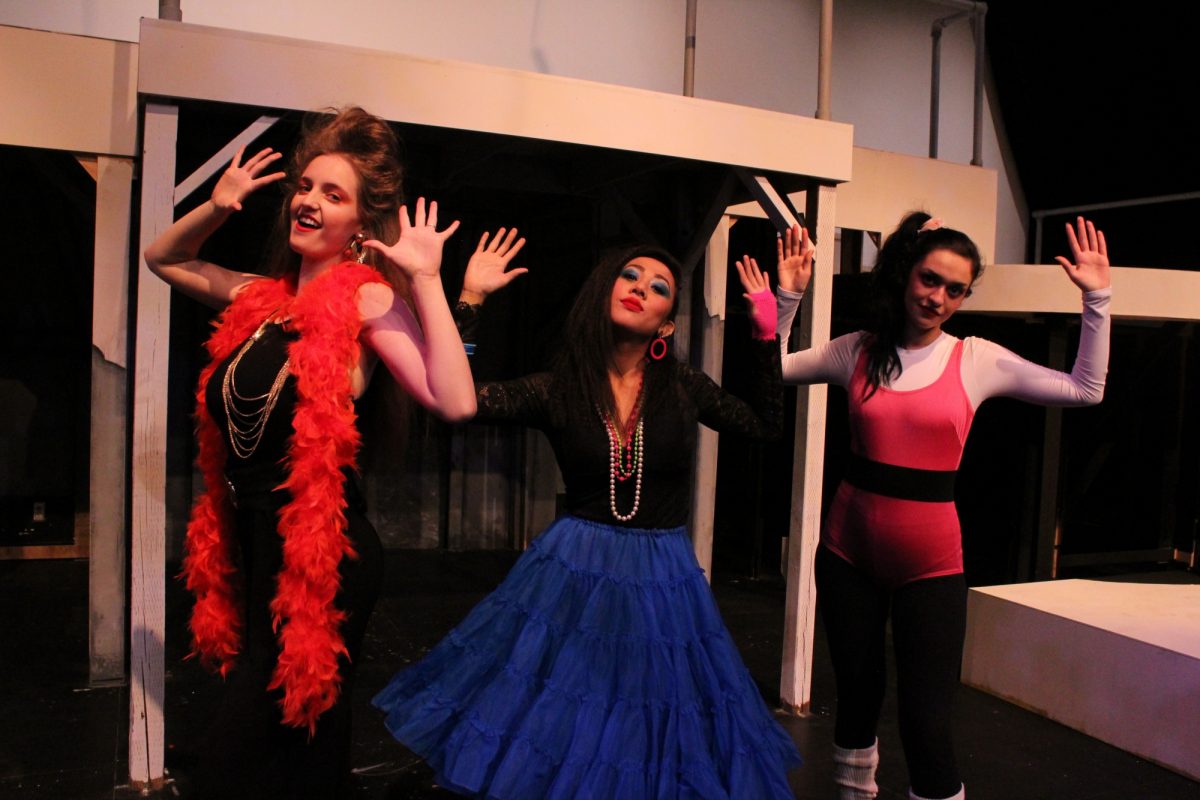 Setting Macbeth in the 1980s lets characters explore toxic masculinity
UofM Theatre Program show part of RMTC's 2020 Master Playwright Festival
January 16, 2020 —
The University of Manitoba Theatre Program is gearing up to present their second mainstage show of the 2019-2020 season. As part of the Royal Manitoba Theatre Company's 2020 Master Playwright Festival – ShakespeareFest, they are proud to present Macbeth by William Shakespeare, directed by Dr. Bill Kerr.
Macbeth follows an esteemed general who, upon receiving a prophecy from three witches, murders and usurps the King of Scotland in order to rule himself. This interpretation of Macbeth is primarily focused on the implications of hyper masculinity and gang mentality, adapted to the time period of the 1980s.
"The reason our Macbeth is set in the eighties comes from a collaborative thought process between myself and the Director, Bill Kerr," said Associate Director Kitty Kerr when asked about the creative choices behind the Theatre Program's adaptation. "While setting Macbeth in the eighties appealed to me aesthetically, the hyper-masculine approving cultural period appealed to Bill's concept of the play, one fatefully doomed by toxic masculinity. The overall effect is exciting and surprising."
Featuring an all student cast and crew, wonderful twists and turns and an innovative take on a well-loved classic, the Theatre Program hopes to amaze and delight with their second big show of the year. Macbeth runs from January 22 – February 1, in the John J. Conklin Theatre at the Gail Asper Performing Arts Hall in the Taché Arts Complex. All shows are performed at 7:30 pm, except for a 2:00 pm matinee on Sunday, January 26.
MACBETH
Written by William Shakespeare, directed by Bill Kerr
John J. Conklin Theatre at the Gail Asper Performing Arts Hall
3rd floor, 150 Dafoe Road, University of Manitoba
Jan 22 to Feb 1
Tickets at the door (cash only): $20 Regular, $15 Alumni/Arts Workers, $10 Students
Tickets can be reserved at 204-474-6880
Looking Ahead:
Capture Me! by Judith Thompson runs March 11-March 21, 2020.