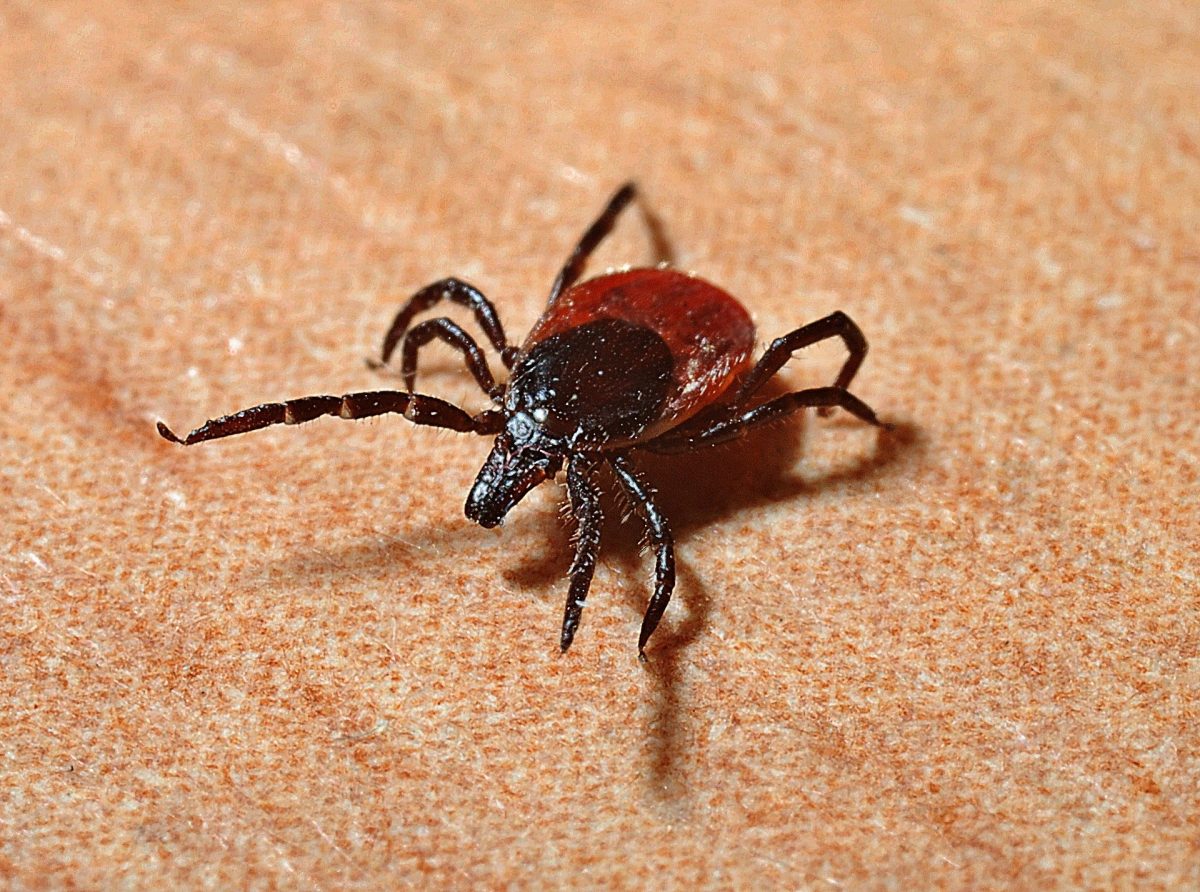 Lyme disease caused heart failure in Manitoba man
May 25, 2020 —
An article published in the Canadian Medical Association Journal (CMAJ) advises physicians and emergency room personnel to consider Lyme disease as a possible diagnosis when a patient presents with heart palpitations and shortness of breath.
In July 2018, a 37-year-old man named Samuel went to a doctor with symptoms of fever, sore throat, nasal congestion and a rash. He said he also had circular marks on his back and chest in late June, but he thought he got them while picking raspberries. A few weeks later, he went to a walk-in clinic because he had shortness of breath and heart palpitations. He was referred to an emergency department where he was found to have a heart rate of only 42 beats per minute and a ECG showed complete heart block. Despite efforts to stabilize him, Samuel died just two days later.
Though Samuel and his family lived in a remote and wooded area of Manitoba and he had spent time outdoors, he didn't believe he had been bitten by a tick. However, serological tests showed he did indeed have Lyme disease.
In their CMAJ paper, Drs. Milena Semproni, Richard Rusk and Terence Wuerz, all with the department of medical microbiology and infectious diseases in the UM Rady Faculty of Health Sciences and at the St. Boniface General Hospital, note that Lyme disease as a diagnosis may be overlooked by clinicians, especially as the disease moves into new geographic areas.
They explain: "Patients presenting with AV block should be questioned about a preceding history of rash or constitutional symptoms, exposure to ticks and time spent in Lyme-endemic areas. Clinicians should be aware of the distribution of Lyme disease and its vector in their practice area. Conversely, patients with suspected or confirmed Lyme disease should be questioned regarding cardiac symptoms, such as dyspnea, syncope, chest pain and decreased exercise tolerance. Those who are asymptomatic from a cardiac perspective on presentation should be educated regarding the possibility of cardiac involvement and advised to seek care immediately should they develop any cardiac symptoms."
The medical article in CMAJ is accompanied by a heartfelt personal plea from Samuel's family, who wished to warn other Canadians about the possibility of Lyme disease accompanied by severe heart issues. They urge others to seek medical attention as soon as symptoms appear, hoping to prevent other families' heartache. Samuel left behind his wife and four-month-old son, who now grieve deeply.
His family say: "Perhaps it is only our awareness of the disease that is growing; however, it also seems like the ravages of Lyme disease are becoming more and more prevalent in our world. With all its hurt and devastation, we hope and pray that answers may also become more widespread, and that we can begin to rest peacefully at night knowing strides are being made to understand the disease, and we can keep ourselves and our loved ones safe from its harm in the future."
A video produced by CMAJ about this case can be viewed here.
In a story on CTV covering the tragedy of Samuel's death, Dr. Semproni expresses sadness over the rapid progression of the disease and hopes that their article will help prevent others from being diagnosed too late.