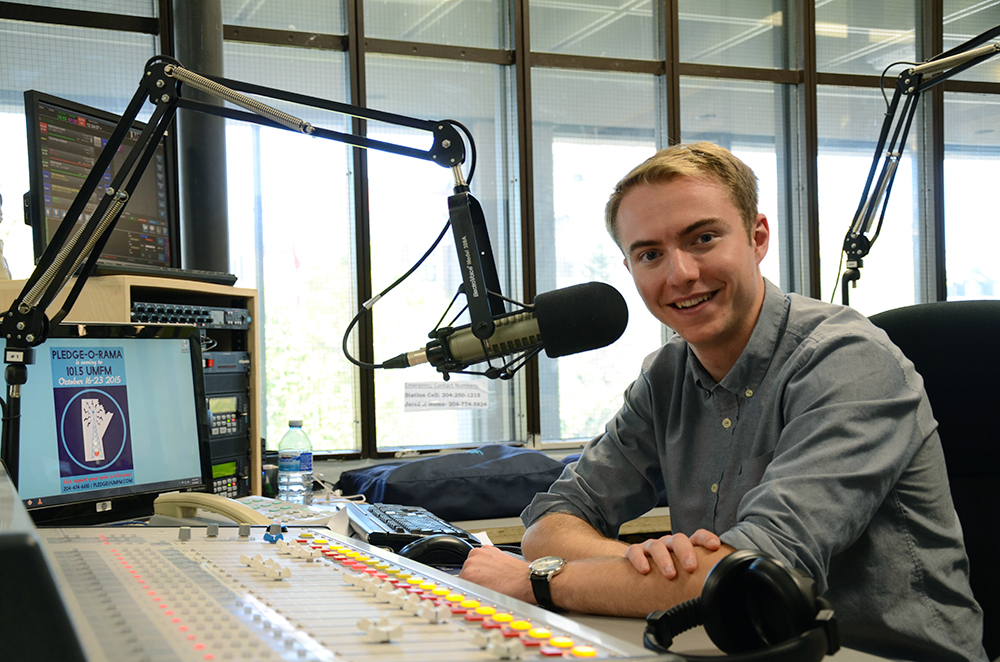 Listen up!
CSA Today celebrates 50 years of Business Banquets
November 17, 2016 —
CSA Today host Eric MacLise broadcasted a special edition of the Asper School of Business podcast on Tuesday, November 1 to celebrate 50 years of the school's prestigious annual event, the Commerce Business Banquet.
CSA Today is a podcast of news, events and interviews with alumni and high-profile members of the Winnipeg business community. The program airs live on 101.5 UMFM radio. Episodes are available after at https://soundcloud.com/umfm1015.
The 50th Annual Commerce Business Banquet took place Thursday, November 17, 2016 at RBC Convention Centre Winnipeg. The theme of the banquet was "ReConnect" – an invitation for business students and members of the local business community to forge meaningful relationships with themselves, each other, and their community, and to strengthen the bonds linking the past, present, and future.
Over the past five decades, the banquet has grown into one of Winnipeg's premier business events. More than 600 attendees, including Asper students and faculty, members of the business community, and special guests, take part each year. The event is organized entirely by Asper students.
MacLise, who is Commerce Students' Association (CSA) Vice President of Operations, chatted with alumni Bonnie Lovelace, co-chair of the 3rd Annual Business Banquet, and Leslie Bourns, co-chair of the 45th banquet, about memorable moments from banquets past and what they learned from their experience planning the event.
MacLise also spoke with Matthew Corrin, the keynote speaker at this year's banquet. Corrin is founder and CEO of Freshii, , a restaurant brand dedicated to helping people live healthier, longer lives. Born and raised here in Winnipeg, Manitoba, Matthew has already opened 300 Freshii franchises all across the globe. Among other honours, he is a recipient of the Ernst & Young Entrepreneur of the Year award, Canada's Top 40 under 40 and Inc. Magazine's Top 30 under 30. In 2013, Matthew was featured on the hit TV show Undercover Boss as the youngest CEO in the show's history. Maclise chatted with him about healthy living tips and how he prepares for speaking engagements.