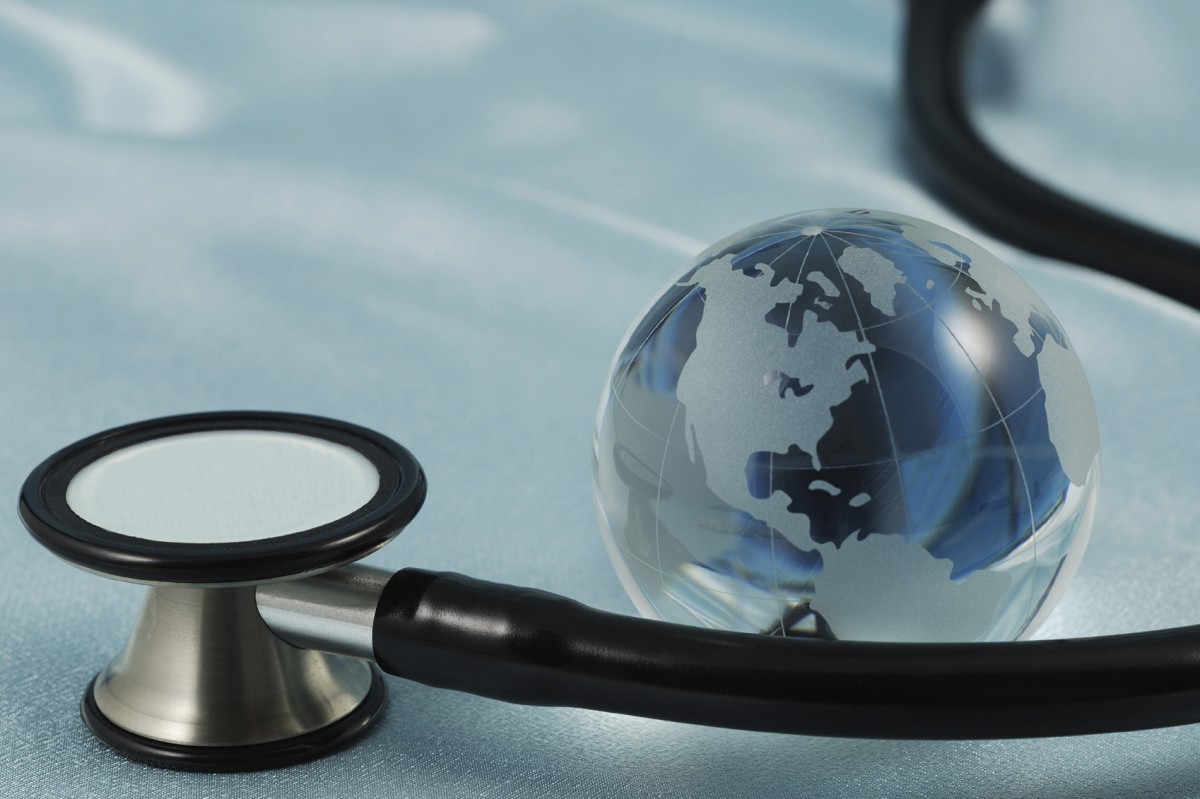 Linking health system data
April 23, 2019 —
Responding to health challenges, such as the opioid crisis or emerging bacterial threats, relies on researchers having access to data, much of which is currently siloed and unable to be shared either for jurisdictional or technological reasons.
But a new pan-Canadian project—the SPOR Canadian Data Platform—will free this valuable data to researchers across the country and spur new insights and policies to keep Canadians safe and healthy.
The University of Manitoba's Dr. Alan Katz will play a key role in this new endeavour, which was announced today by the Honourable Ginette Petitpas Taylor, Minister of Health. With $81 million in support nationally, this initiative will make it easier for researchers to access and share health research data. The project will be led by the University of British Columbia.
Katz, a professor of in the department of community health sciences at the Max Rady College of Medicine, and Director of the Manitoba Centre for Health Policy (MCHP), will co-lead the Manitoba project arm with Dr. Lisa Lix, Canada Research Chair in Methods for Electronic Health Data Quality.
"It is a great honour to lend MCHP's expertise and the insights we have garnered over the past 30 years of conducting groundbreaking population health studies with the SPOR network," Katz says. "With our SPOR partners, we are about to revolutionize this field and better position our communities to address the most pressing health challenges of our time."
The SPOR Data Platform—SPOR is short for Strategy for Patient-Oriented Research—is a single portal through which researchers from coast to coast to coast will be able to analyze data held in another province.
"Manitoba was the first province to recognize the value of analyzing the data collected to manage the health care system," Katz says. This resulted in the establishment of the Manitoba Centre for Health Policy to provide information on the health of the Manitoba population almost 30 years ago.
"Because of our leadership role in doing population health research in Manitoba, the local team will be leading the most complex task in this multimillion dollar project. We will co-develop the capability for researchers to compare data from multiple jurisdictions," Katz says.
Previously, on the national scale, sharing data has been a challenge because of issues of provincial or territorial jurisdiction. The new data platform will help foster an environment where researchers can share research evidence and more easily build on the work of their peers, leading to the kinds of advances that improve our health and strengthen our health care system.
"We are fortunate in Canada to be home to many world-class health researchers who play an essential role in helping address some of the most pressing challenges facing our country," says Petitpas Taylor. "The Government of Canada is proud to collaborate with the governments of British Columbia and Ontario, and other organizations from across the country, to invest in research infrastructure to ensure that our scientists have the tools they need to do their jobs."
Research at the University of Manitoba is partially supported by funding from the Government of Canada Research Support Fund.