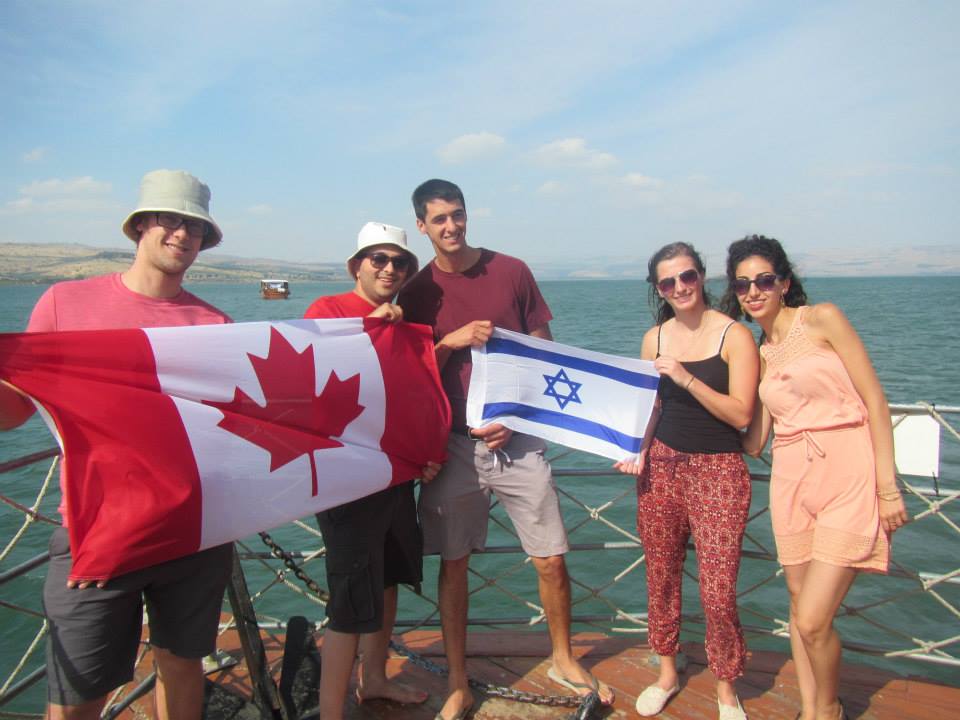 Life-Changing Exchanges
How Asper School of Business students are taking over the world
January 30, 2018 —
Nearly one hundred students from the University of Manitoba's Asper School of Business will spread across the globe this year with one goal in mind: to prove that the whole world really is one enormous classroom. Through Asper's International Exchange Program, they'll each attend partner schools in Europe, Asia, and South America, earning credit they can transfer back to their Bachelor of Commerce (Honours) degrees.
Both the popularity of Asper Exchange and its number of partner schools have been on the rise over the past few years, thanks to students, schools and future employers recognizing the incredible value of international experience, says Amber Pohl, the program's coordinator.
In fact, the number of students participating in Asper's exchange program has doubled since 2014, and the number of partner schools has increased from 47 to more than 60. Asper currently has the largest exchange program on campus and sends more students overseas than all other U of M faculties combined.
"Where exchange was seen as a niche activity, it's now become far more mainstream," she says. "Our current stats show that 20 to 25 per cent of our graduates will have participated in exchanges if the numbers continue at our current level."
The reason for the popularity of international exchange has to do in part with the increasingly global nature of business, and the rising demand for business students who have had exposure to international perspectives.
It also has to do with how international experiences transform students on a personal level, Amber adds.
"Exchange sets you apart by making you different from students who have stayed put all their lives. Living abroad expands your horizons and demonstrates that you're willing to take risks and solve problems under challenging circumstances, no matter what business major or professional path you pursue."
"Seeing what's out there"
Scott Friesen, who graduated from Asper in 2015, would certainly agree. His international exchange experience helped him land a gig with a Winnipeg-based digital marketing company that lets him work remotely from around the world. Now in Quito, Ecuador, he'll soon begin working his way across South America for work while pursuing a side passion: a travel blog called The Tiptoe Travels (www.tiptoetravels.com). The blog offers travel and language-learning tips and advice for digital nomads like Scott, whose eyes were opened to the world beginning with his first exchange trip to Mexico in 2012.
"I met a ton of people traveling and doing amazing things. I wanted to see more of what was out there," he says. "But my time in Mexico was just the tip of the iceberg."
Scott attended university classes in Guadalajara and earned credit towards his degree at Asper, where he was pursuing a double major in marketing and international business. He later went on a second exchange with the Universitat de Vic in Spain.
"Spain gave me the opportunity to explore Europe," he says. "I was quickly ashamed that I only spoke one language, when two, three or even four seemed to be the norm for most of the people I met. This motivated me to start learning other languages." He currently speaks three – "although my French could still use some work."
"Comfortable with being uncomfortable"
Amber Pohl says most international exchange students experience a high level of personal growth during their travels, including "increased flexibility and resilience, as well as a broader worldview."
Travel made Scott "more comfortable with being uncomfortable. It forced me to do and try new things. I constantly failed at the simplest things, like ordering a sandwich in the local language."
These humbling experiences led to greater confidence as he learned to overcome each challenge.
"Exchange has made me a more open person," he adds. "What's normal in Canada is definitely not representative of the rest of the world. I'd like to say I'm now more accepting of other cultures, and more open to diverse opinions or mindsets."
"A culture with a complex history"
Asper students can go on exchange during their regular academic terms, and to some partner schools over the summer. They can also sign up for one of the program's most unique offerings, the Arni C. Thorsteinson Study Exchange Program to Israel. The program celebrates its tenth anniversary in 2018, thanks to the generosity of the Gerald Schwartz and Heather Reisman Foundation. It partners Asper students with students from Ben-Gurion University of the Negev in Beersheva, Israel. More than an academic and cultural exchange, the program challenges participants from both countries to collaborate on projects and apply what they've learned in class to real-world business situations as they visit companies in Winnipeg, Toronto, and Israel.
"Canadian students are exposed to a new culture with a complex history they might not otherwise have the chance to experience," says Amber.
Scott Friesen, who took part in 2015, says, "Meeting the students from Israel made me realize that people are not so different, even when they come from a different background from mine."
The intensity of the program often leads participants to form deep friendships. "I still keep in touch with friends I made in Israel," says Scott, "including my roommate Amir, who showed me all the top hummus spots."
All Asper students with a GPA of 3.0 or higher, and who have completed 24 credit hours at the time of their exchange, are eligible to apply to the Asper Exchange Program. Exchange students study in world-class universities while paying local tuition fees. Awards and scholarships are also available, such as a travel scholarships and bursaries that helped Scott finance his exchange trips.
Find out more