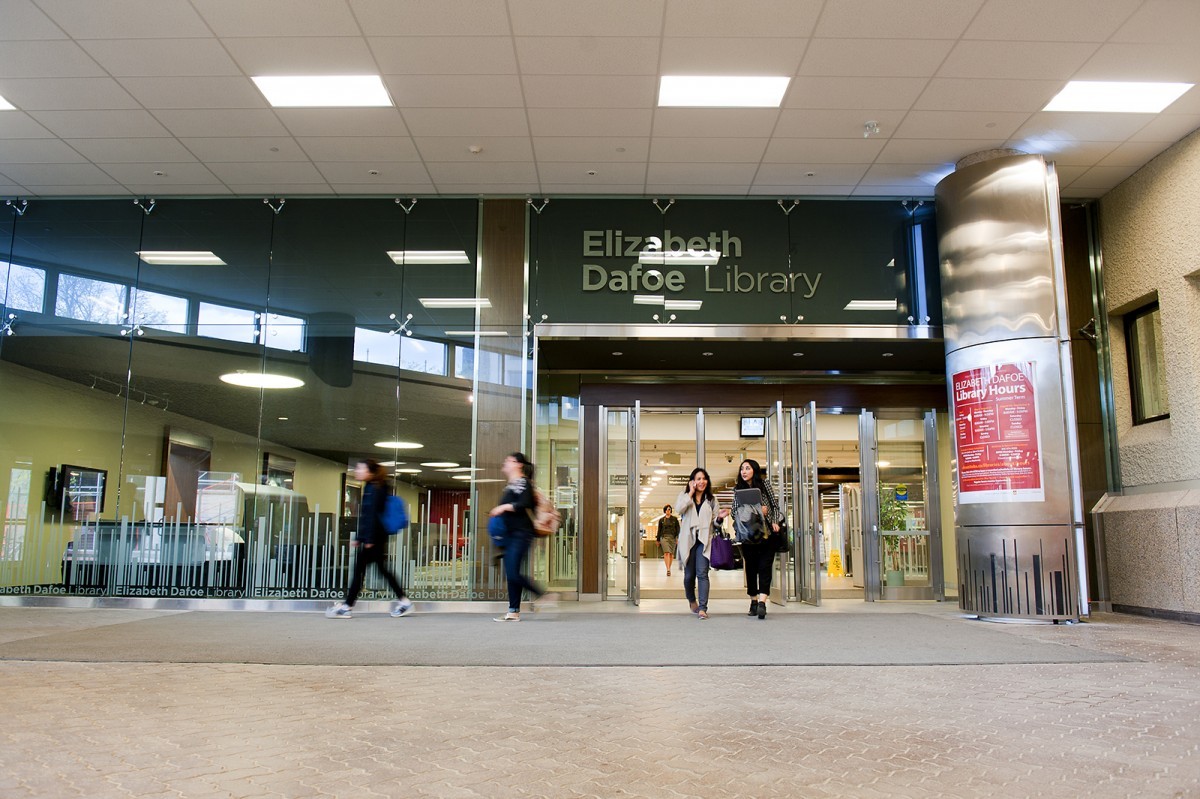 A librarian's perspective on recent restructuring
June 27, 2016 —
The following is an opinion piece from Les Moor, associate librarian:
Over the last few weeks, news of staff reductions at the University of Manitoba Libraries has been making its way through the University, the local media, and far beyond.  The news is painting a one-sided picture of reckless cuts with no consultation and apparently no regard for service quality.  The University administration has been blamed for these cuts, which are being cited as evidence of its misplaced priorities.  As a librarian at the University of Manitoba who has some familiarity with this issue and the events that preceded it, I feel it necessary to speak out to counter this inaccurate, unbalanced, and potentially destructive message.
The decision to cut some positions was made not by University-level administration but by Libraries' Administration and all eight Libraries Department Heads as part of a two-day consultation and planning session.  It's my understanding that AESES was consulted not long after.  In the months preceding this meeting the University Librarian visited all libraries to make all our staff aware of the budgetary challenges we were facing and everyone had the opportunity to ask questions and offer suggestions.  I believe that the amount of consultation that took place was actually more than is typical in this type of situation and I have difficulty believing that any more would have been helpful.
The planning session within which the decision to cut these positions was made included a number of equally important decisions, i.e. to:  1) increase our academic staff complement; 2) increase our high-level support staff complement; 3) replace part-time positions with full-time ones; 4) address the problem of library closures due to staffing issues; 5) protect access to important scholarly resources; and 6) offer more support to emerging areas of need such as research data curation, article deposit, and mixed and experiential learning initiatives.  In order to accomplish all of these things in a time of budgetary challenge we decided to reduce staff in areas of declining use so that we could increase staff in areas of growing demand.  Beginning this summer we will also make more use of technologies to reduce the manual work that front-line staff have to do, including booking study rooms, checking out library materials, and handling cash and fee payments.  Indeed, everything at those meetings was about growth and improvement in the Libraries except for the one thing that is actually being reported.
While the budget cut was bad news, it affected all faculties and not just the Libraries.  In the meantime, the sharp drop in the value of the Canadian dollar last fiscal year led to an over-expenditure of the Libraries' scholarly resources budget of over one million dollars.  Covering this would have meant going through a painful exercise of cancelling purchases and subscriptions and believe me this pain would have been felt by the entire University community.  Instead, the University administration stepped up and covered most of this over-expenditure.  The suggestion that the University administration is operating on misguided priorities because of a single decision which they didn't even make, while ignoring their highly beneficial support to the Libraries in other areas such as this, seems unjustified.
News from various sources is bouncing around the country, of the University recklessly slashing the Libraries' budget with a resulting inevitable service crisis, when in fact the demands placed on the Libraries – and with it its staffing allocations – are shrinking in some areas while growing in others.  Meanwhile, with considerable help from the University administration, we have managed to protect access to costly scholarly materials in the face of a sharp currency drop.  Ironically, the one-sided message that is being heard may actually threaten our efforts to recruit for academic positions this summer because people are only hearing about cuts and may be reluctant to come to a library system that is incorrectly portrayed as in decline.  I hope that more balanced communications in the future will emerge to help address this threat.
Les Moor
Associate Librarian
Head, Technical Services
University of Manitoba Libraries