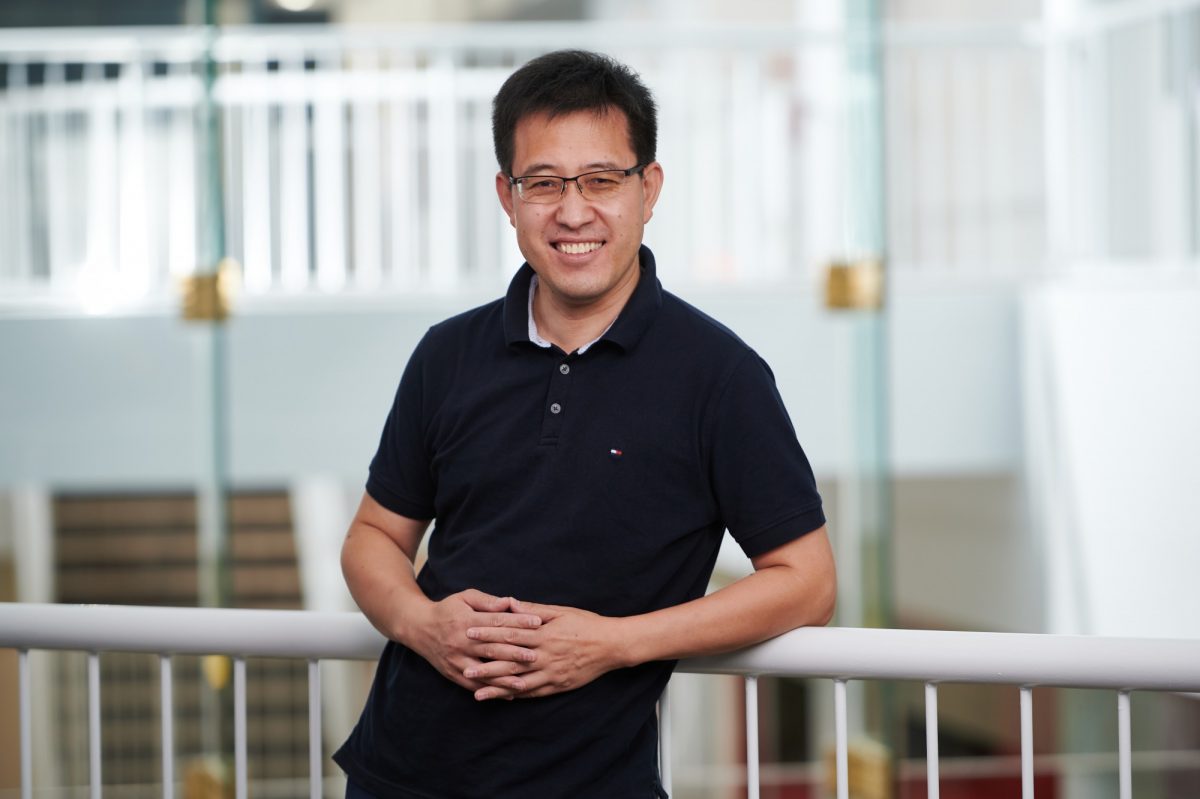 Lei Lu reappointed as Bryce Douglas Chair in Corporate Finance
Prestigious finance research chair responsible for leadership, research and teaching at the Asper School of Business and University of Manitoba
January 26, 2023 —
The Asper School of Business is proud to announce the reappointment of Dr. Lei Lu as the Bryce Douglas Chair in Corporate Finance. Lu, a Professor in the Accounting & Finance Department, was first appointed to this chair position in 2018 and will hold the new term from 2023 to 2028.
As the Bryce Douglas Chair in Corporate Finance, Lu will provide academic and professional leadership in finance within the Asper School of Business, the Manitoba business community, and the wider academic community. While fostering original, high-quality research focused on finance, Lu will also be responsible for delivering excellence in teaching at the undergraduate and graduate level and support for graduate students conducting research. As an international leader in finance, Lu will attract academic and industry research partners to help elevate the Asper School of Business's international research recognition and reputation.
A globally recognized researcher, Lu was re-appointed to the role based on his established and ongoing international research productivity in finance. Since 2018, he has published more than 10 studies in internationally regarded and peer-reviewed research publications, including two Financial Times 50 (FT50) and three Academic Journal Guide Category 4 (AJG 4) ranked publications in the last three years. He is also the Associate Editor of Accounting and Finance and China Finance Review International.
"We are proud to reappoint Dr. Lei Lu as the Bryce Douglas Chair in Corporate Finance," said Dr. Bruno Silvestre, Dean of the I.H. Asper School of Business and CPA Manitoba Chair in Business Leadership. "With an impressive and growing list of global publications and a dedication to excellence in teaching and mentorship, Lu helps to elevate the Asper School of Business's global research reputation in the Finance area."
As Chair, Lu will continue to assume a leadership role in finance initiatives in the Asper School of Business, where his research interests include asset pricing, behavioural finance and international finance.
"I am honoured to be reappointed as the Bryce Douglas Chair in Corporate Finance and I sincerely appreciate the generous support provided by Bryce as part of this role," said Dr. Lu. "The financial support will allow me to continue to generate high-quality research and will enhance my academic leadership capabilities."
The Bryce Douglas Chair in Corporate Finance is made possible thanks to an endowment fund from Mr. Bryce W. Douglas and Mrs. Nicki Douglas. Mr. Douglas is a global pioneer in the field of finance and was the former deputy chair and managing director of RBC Dominion Securities Inc. A Winnipeg native and one of Canada's foremost philanthropic leaders, Douglas received an Honorary Doctor of Laws from the University of Manitoba in 2016.
—
Research Chairs are world-class faculty whose positions are supported by targeted funding from a funding agency or benefactor. Research Chair positions attract and retain the best research talent from around the world. Research Chairholders advance the frontiers of knowledge in their fields through their research and teaching.