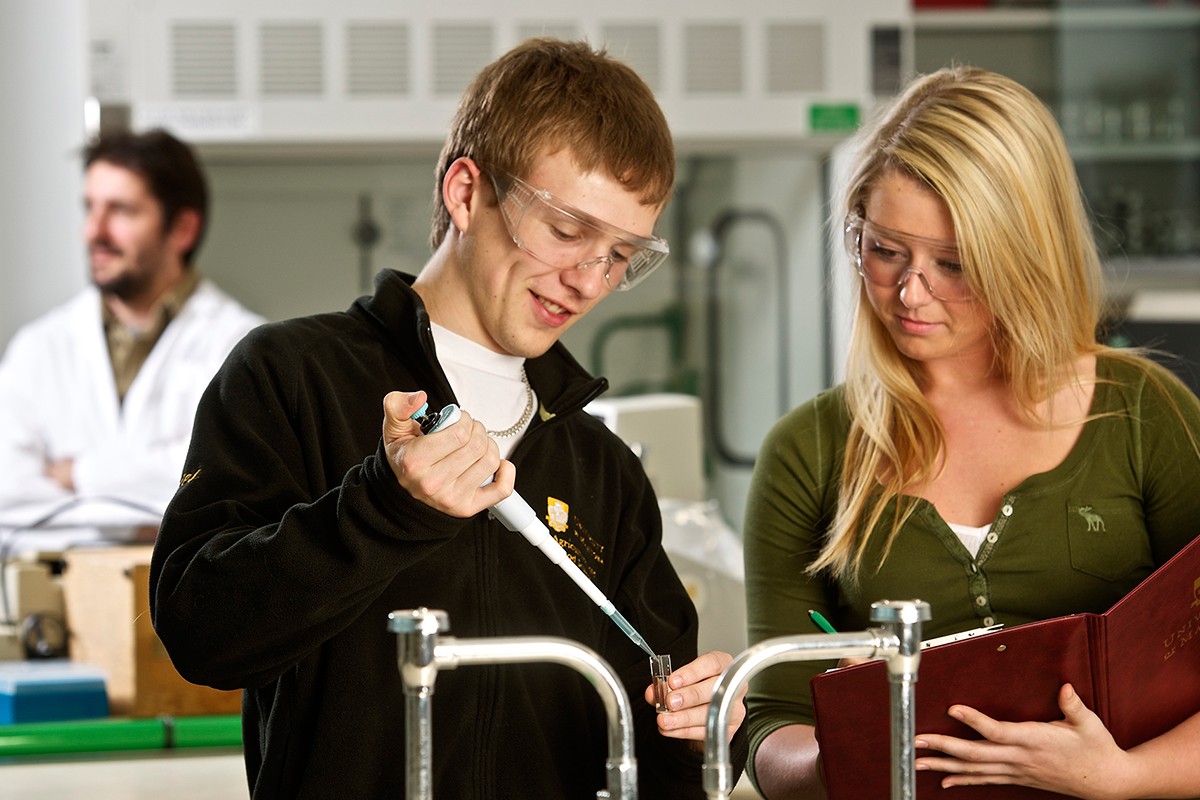 Legacy of giving
Through $2 million gift, The Murphy Foundation Incorporated passes the torch; entrusts the legacy of prominent Manitoban to the U of M
November 9, 2015 —
The launch of the University's Front and Centre campaign marked the beginning of an exciting new era of philanthropy in Manitoba. The Murphy Foundation Incorporated, a longtime supporter of the University of Manitoba, and a pillar of the province's philanthropic community, has welcomed this new era with a transformational gift of $2 million to the U of M's faculty of Agricultural and Food Sciences.
The impact of this gift will be felt by U of M students for generations to come. As an endowed fund, 65 per cent of the annual interest allocation will be used to offer two or more prestigious annual graduate student awards. This will allow the Faculty to attract and retain some of the brightest young minds in the field.
The remaining 35 per cent will be used to support an Indigenous Mentorship and Experiential Education program within the Faculty, which will see a mentor hired to help guide Indigenous students through their degrees and provide opportunities for them to gain hands-on experience through summer placement opportunities.
Made in tribute to Clare Gabriel Murphy, the original founder of The Murphy Foundation Incorporated, the gift truly reflects the life and legacy of this prominent Manitoban.
A prairie boy from Carberry, Manitoba, Murphy was born in 1888 to pioneer parents who had homesteaded on the lonesome Carberry plain. From these humble beginnings, Murphy went on to establish Winnipeg's Reliance Grain Company, first becoming a successful grain merchant, and then a prosperous investor in the post-WWII economic boom.
Throughout his years, Murphy was a devoted family man and a reliable and regular supporter of charitable and community endeavors. His legacy was to create The Murphy Foundation Incorporated to carry on good works after his passing.
This year, The Murphy Foundation Incorporated will wind down its operations, concluding nearly half a century of philanthropic activity that supported everything from medical research, wildlife, heritage, religion and education throughout the province of Manitoba.
With that chapter coming to a close, the foundation has entrusted the next chapter in Clare Gabriel Murphy's legacy to the U of M, ensuring that his generous spirit will continue to change the lives of agriculture students for generations to come, and thus shape the future of farming in Manitoba.