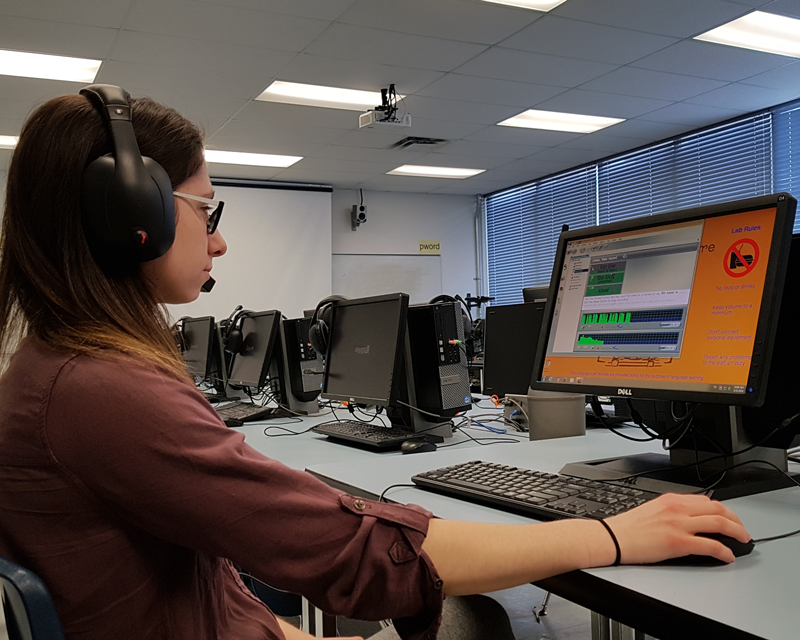 Learn a language this summer
Summer term language courses open windows to the world
March 21, 2018 —
Are you considering studying abroad in the future? Does your degree have a language course requirement? Have you always wanted to learn another language? You may have no knowledge of the language, have taken an introductory language course in high school, or speak the language at home but want to advance your skills. Summer term is a great time to start learning a new language and the Faculty of Arts is offering thirteen language courses accommodating all levels.
Languages offered include French, Spanish, Italian, Korean, Japanese, Mandarin, German, Latin, and American Sign Language. For summer term, these languages are all offered at the introductory/beginner level and some are at the intermediate level.
Summer courses provide an opportunity to catch up or get ahead on credits, permit you to lighten your regular semester load, normally offer smaller class sizes and provide an intensive environment to engage in the language and get plenty of practice. The key to learning any language is participation. To that end, a Language Lab is available for oral practice.
If you have already learned a language other than English, consider expanding your knowledge of its vocabulary, grammar, culture, and even literature through the courses offered. Becoming more proficient at the language can help to improve your chances for success in school and in your career.
Why learn a language?
There is a bigger picture to learning a new language than picking up a few verbs and phrases. Courses teach more than just grammar and vocabulary. Students learn new sounds, expressions, and ways of seeing things. Studying a language can help expand your view of the world and increase your appreciation of other cultures and other peoples.
Transferable skills along with foreign language skills make for more valuable employees in the global marketplace. Studying a language can increase creativity, enhance listening skills and memory, and improve analytical and general communication skills. Not only will you have a competitive edge in career choices, you are more likely to be seen as a bridge to new clients that can be called upon to travel and communicate with people in other countries throughout your career.
Consider spending this summer learning a language. Exploring a language now could lead to a major, minor, honours, or master's program in the future or it may open opportunities for travel, career choices, community involvement, and fun with family and friends.
For the full list of Arts summer language courses, visit Aurora.
Can't take a course this summer? Even more language courses will be available from the Faculty of Arts in the fall and winter terms.