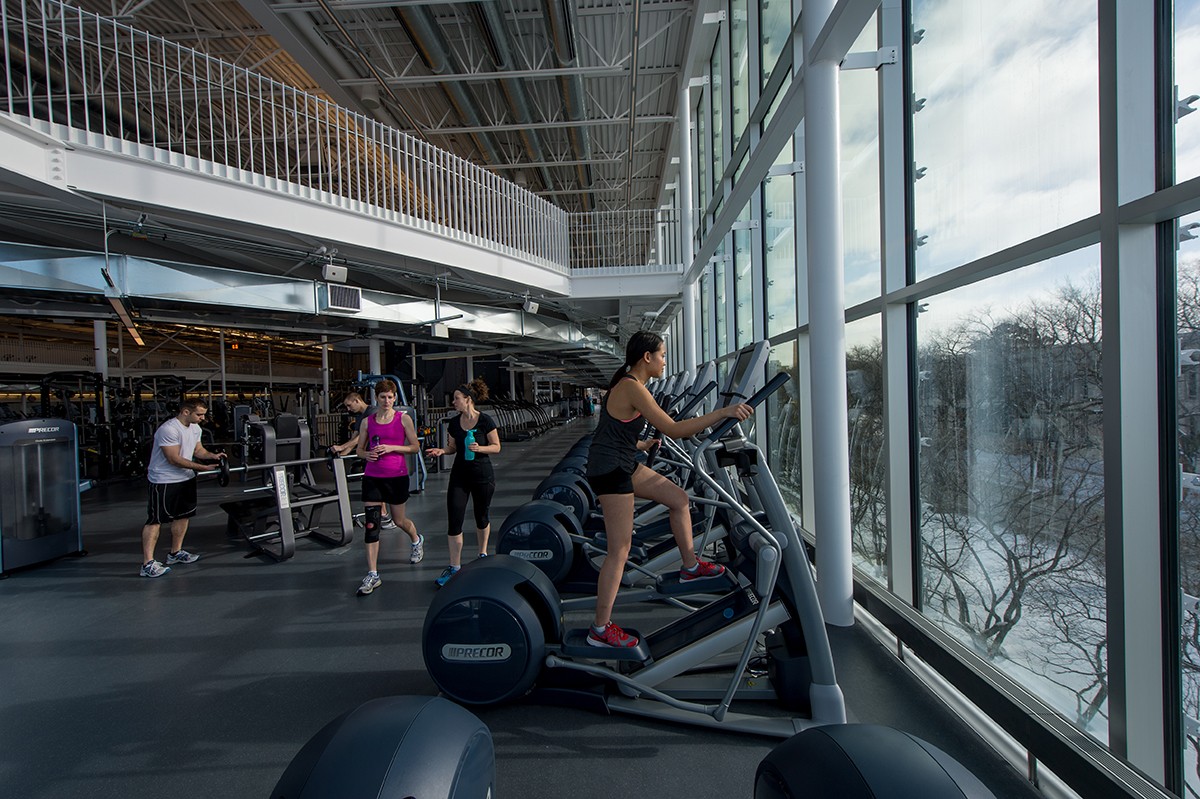 Leading energy entrepreneur invests in Active Living Centre
Gift will support fitness facilities, programming and research
November 26, 2015 —
Noted energy entrepreneur Robert Michaleski has taken his place in supporting the University of Manitoba's $500 million Front and Centre campaign through a $1 million commitment to the Active Living Centre (ALC). The announcement of Michaleski's gift comes as the U of M prepares to officially introduce the campaign to Calgary-area graduates at a special alumni reception this evening.
Michaleski's gift will support the ALC by helping the University of Manitoba deliver outstanding fitness facilities and programming alongside a high performance training facility and an applied research centre. For almost 30 years the Faculty of Kinesiology and Recreation Management has been helping shape public policy in physical activity, recreation and other public safety programs through applied research and community collaboration.
"I saw this as an opportunity to support the University of Manitoba's Front and Centre campaign, and empower not only students but all Manitobans to lead healthy lives," explains Michaleski. "More than that, the facility's applied research centre will advance Canadians' understanding of health and athletics through research. I'm excited to be a part of that."
A graduate of the U of M [BComm(Hons)/1975], Michaleski retired as CEO of Pembina Pipeline Corporation in 2013, having served in various senior management and executive capacities for over 30 years.
"The environment in which people work and study has a transformative impact on an individual's experience," noted Dr. David Barnard, President and Vice-Chancellor of the U of M. "The recently opened Active Living Centre is an essential element of the experience we offer our students, faculty, staff and community, and the generosity of Robert Michaleski will ensure the centre will continue to provide active and healthy living options for many years to come."
"The engagement with these new facilities has far exceeded our expectations both in terms of the number of students who have taken advantage as well as the staff who have purchased memberships and become part of an active campus," said Doug Brown, dean of the Faculty of Kinesiology and Recreation Management.
"I have  great appreciation of Bob's excitement for the research enterprise which will be advanced through the Applied Research Centre and future programming in the ALC."
The ALC is a 10,684-square-metre, LEED Silver certified building that includes a high-performance training facility, an indoor running track and a 12-metre climbing wall. A research centre, strength and conditioning facilities, a gathering area for students and three group workout studios complete this state-of-the art facility.
The Applied Research Centre is a significant component of the ALC. It will:
help understand and address the barriers that prevent people from adopting healthier lifestyles;
promote and support inter-disciplinary research into health, physical activity and human performance that will improve the quality of life in our communities; and
bring together researchers, students and health professionals to plan and deliver programs that will help all members of our communities adopt healthier lifestyles.
The centre focuses on two key areas:
examining the positive effects of physical activity on health, and
developing and implementing programs to get people active.
Through the Front and Centre campaign, the University of Manitoba is committed to raising $150 million for new and improved facilities across our campuses; $12.5 million of that total is dedicated to the Active Living Centre.