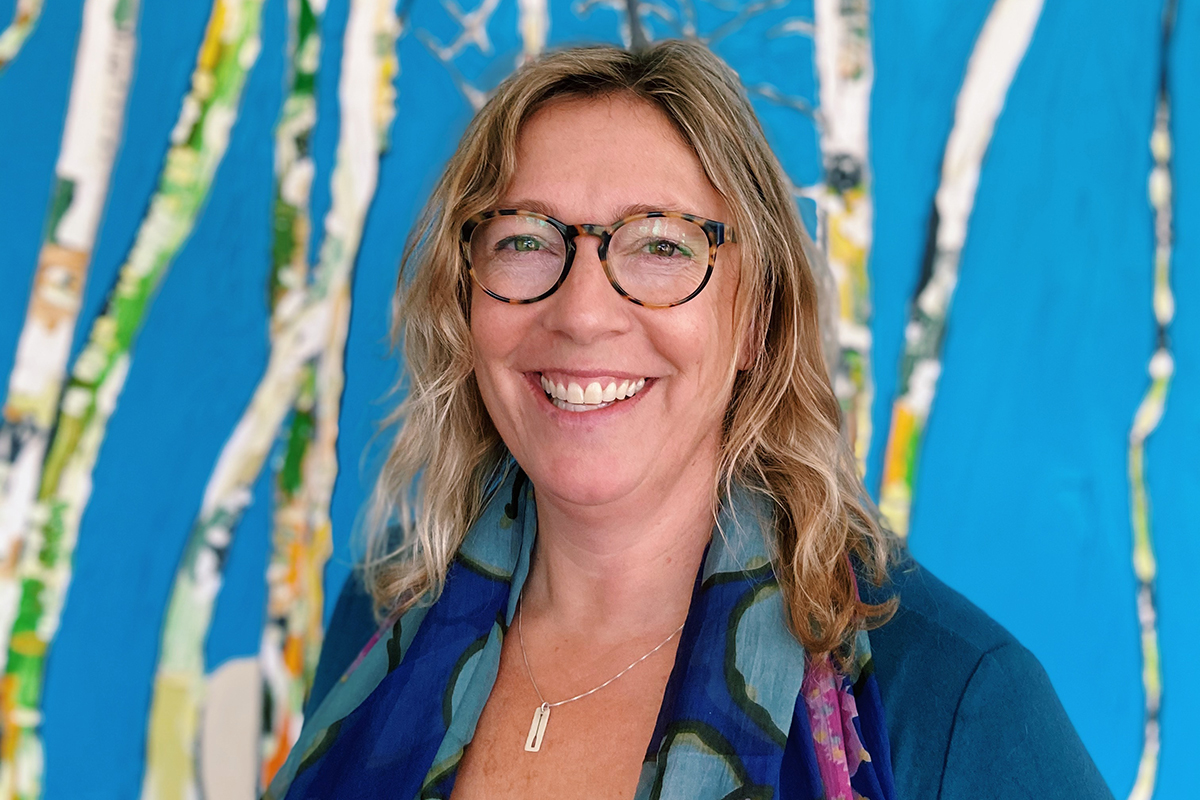 Lead by example, build community and relationships
March 5, 2021 —
Good communication, says Dr. Jill Seniuk Cicek, is all about relationships—and it's critical for the success of engineering professionals.
The assistant professor in the Centre for Engineering Professional Practice and Engineering Education teaches and researches how engineers are educated; identifying best teaching practices for students at an undergraduate level and beyond. Her findings may shake up traditional notions of the skill set required by engineers.
"It's really important to me to bring that message to engineering students and have them come to understand that in a deep way," she says.
"Creating relationships and building those competencies to work in interpersonal ways will make them better engineers."
The importance of offering students hands-on experience
"A lot of our students end up in co-op positions as they go through the program and have work experiences. They get deeply involved in design teams, and so they are working in teams, and they are working through project management—and using communication skills all the time."
Seniuk Cicek invites industry leaders to speak to her students about the importance of communication in their own work. She says the authentic approach helps students make the content relevant. She applauds UM's co-op programs for giving students a hands-on, real-world experience which many universities do not offer.
"We have incredible design teams that are very successful nationally and internationally and give students a tremendous opportunity to do authentic engineering work while they're being educated," she says.
Cicek's innovative multidisciplinary practice as an educator
Seniuk Cicek recently partnered with a UM engineer and an Indigenous architect to develop a "create and build" course in Manitoba's Shoal Lake First Nation. Her innovative multidisciplinary practice as an educator was recognized in 2020 when she received a Scholarship in Teaching and Learning (SOTL) for that project.
They were awarded the scholarship to assess the impact of the course on students, she says. "We want … to improve the course and also to continue to bring Indigenous initiatives into engineering."
"I am not an engineer, so to study engineering education I went through the individual interdisciplinary program through UM graduate studies. My department was biosystems engineering and I was affiliated with the faculty of Education."
Lead by example, build community
In addition to teaching engineering education and technical (engineering) communications, she also teaches three design courses in the biosystems department. In 2020, she offered a unique course on designing your life and career in based on the work of Stanford University professors.
Years ago, Seniuk Cicek led girls' canoe trips through YM-YWCA Camp Stephens on Lake of the Woods, and adds that the wilderness experience taught her to lead by example.
She believes that leadership is modelled through skills and knowledge. "And it's not just through what you say—but through what you demonstrate," she says.
"It's building that community and challenging one another but also learning from one another and bringing everyone's best selves forward."