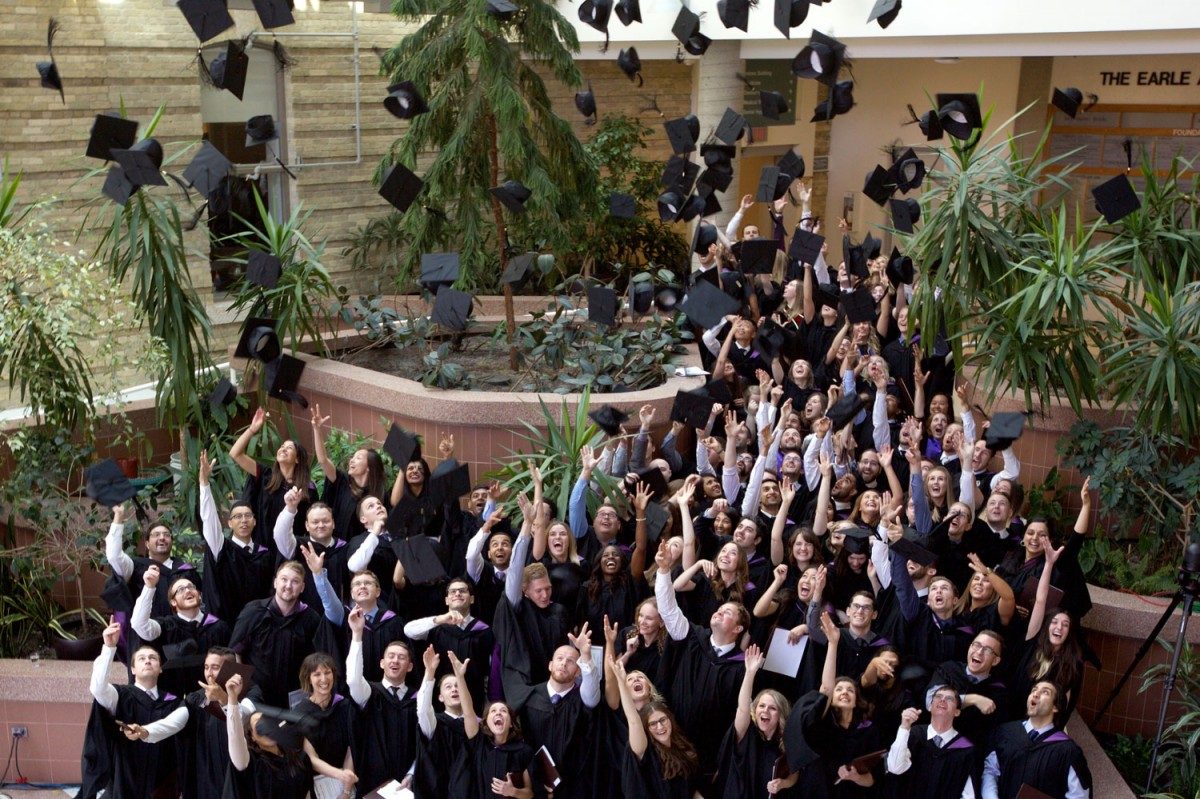 Largest medicine class in U of M history graduates
May 17, 2017 —
The largest class of new doctors ever to graduate from the University of Manitoba officially received the title MD on Thursday, May 18 at Convocation for the Max Rady College of Medicine, Rady Faculty of Health Sciences.
The Class of 2017 is made up of 113 graduates. As they move on to residency training, 73 (65 per cent) of them are staying in Manitoba. Of the 34 doing residencies in family medicine in the province, six will be in northern and remote locations and 12 in rural locations.
The class includes nine students of self-declared Indigenous ancestry and seven French-speaking bilingual students. About one-third of the graduates have connections with rural communities.
"I am proud that our largest class ever includes one of the largest numbers of self-declared Indigenous students," said Dr. Brian Postl, dean of the Max Rady College of Medicine, dean of the Rady Faculty of Health Sciences and vice-provost (health sciences). "Our admissions policies are addressing the under-representation of students of Indigenous ancestry, rural and lower socio-economic background and ensuring our learners reflect the population we serve. Today's graduates are well prepared to meet the health-care needs of Manitoba's diverse populations."
During the Convocation Ceremony, the U of M conferred an Honorary Doctor of Laws degree on Her Excellency Sharon Johnston, recognizing her as a champion of mental health.
Her Excellency graduated from the University of Toronto as a physical and occupational therapist. She completed master's and doctorate degrees in rehabilitation sciences at McGill University. When her husband, Governor General David Johnston, took on his distinguished new role in 2010, she stepped forward as vice-regal consort. In this capacity, she has been an advocate for mental health, Indigenous health, and support for members of the military and their families. She has worked to break down the stigma surrounding mental illness. She is also a novelist, with proceeds from her first novel going to support the Royal Ottawa Foundation for Mental Health.