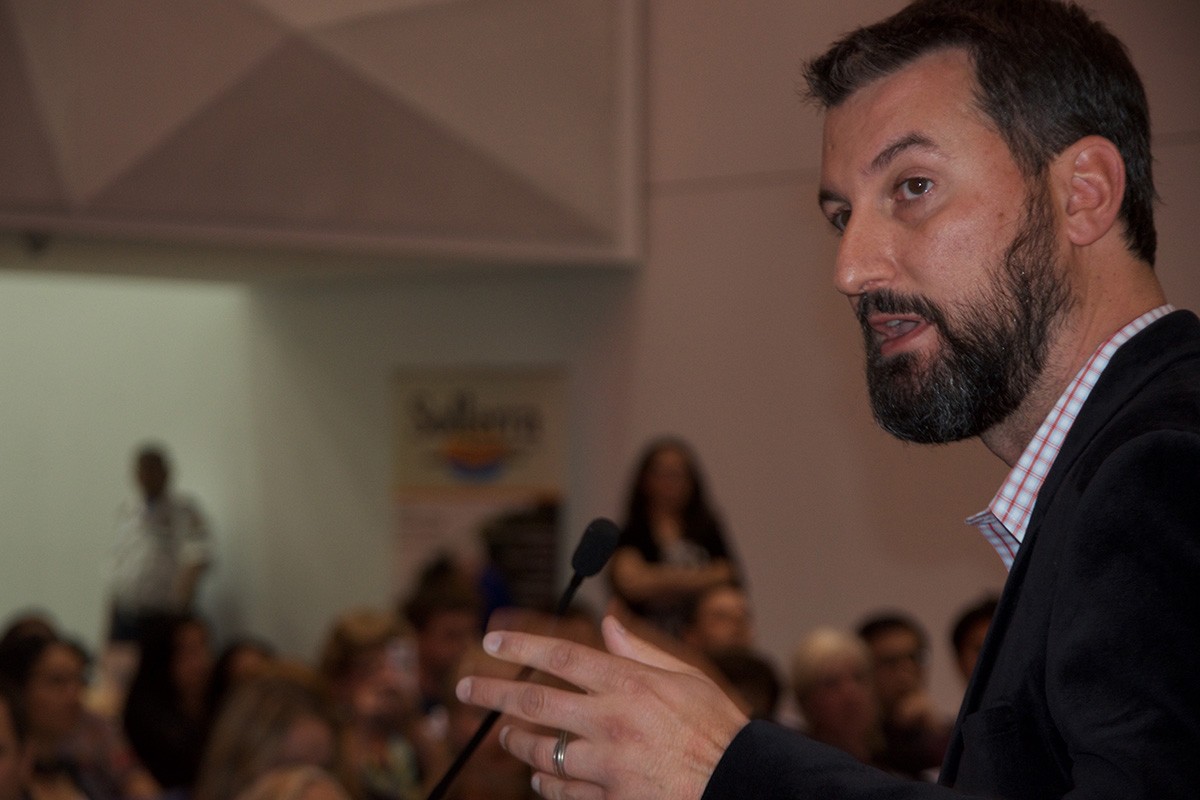 Knight Distinguished Visitors Program features internationally-respected researcher on technology and aging
April 28, 2016 —
The Robert and Elizabeth Knight Distinguished Visitors Program welcomes Alex Mihailidis on May 2 and 3 to the Centre on Aging's 33rd Annual Spring Research Symposium taking place at the Bannatyne campus.
The Centre on Aging plays a pivotal role at the University of Manitoba in the development of expertise in the field of aging. The Centre cuts across traditional disciplinary boundaries and offers the opportunities for collaboration that are so necessary to address the complex issues faced by our society today.
Mihailidis is an international research expert on technology and aging. He has published more than 150 journal and conference papers and co-edited two books: Technology and Aging and Pervasive Computing in Healthcare. An associate professor at the University of Toronto's Institute of Biomaterials and Biomedical Engineering, Mihailidis also holds the Barbara G. Stymiest Research Chair in Rehabilitation Technology and is Principal Investigator and joint Scientific Director of AGE-WELL, a Networks Centres of Excellence.
Mihailidis recently spoke with Global News and addressed research into how robots can help with the "wicked problems of dementia," providing crucial reminders and prompts to help people.
The Robert and Elizabeth Knight Distinguished Visitors Program is supported by the R.G. and E.M. Knight Fund established at the U of M to commemorate the lives and achievements of Robert Greenwell Knight and Elizabeth Moore Knight. The program is intended to enhance and enrich Winnipeg's and the University of Manitoba's academic life and discourse on a variety of topics.
Elizabeth Knight was born in Scotland and, in 1922, at the age of 18, graduated with honours from the U of M with a Bachelor of Arts degree in English.
Robert Knight, born in London, England, graduated in 1920 with a Bachelor of Arts and with the University gold Medal in Political Economy. He went on to earn a Master of Arts degree from the University of Chicago. He enjoyed a long and successful career with the Walgreen Company as Director, Vice-President and Treasurer.