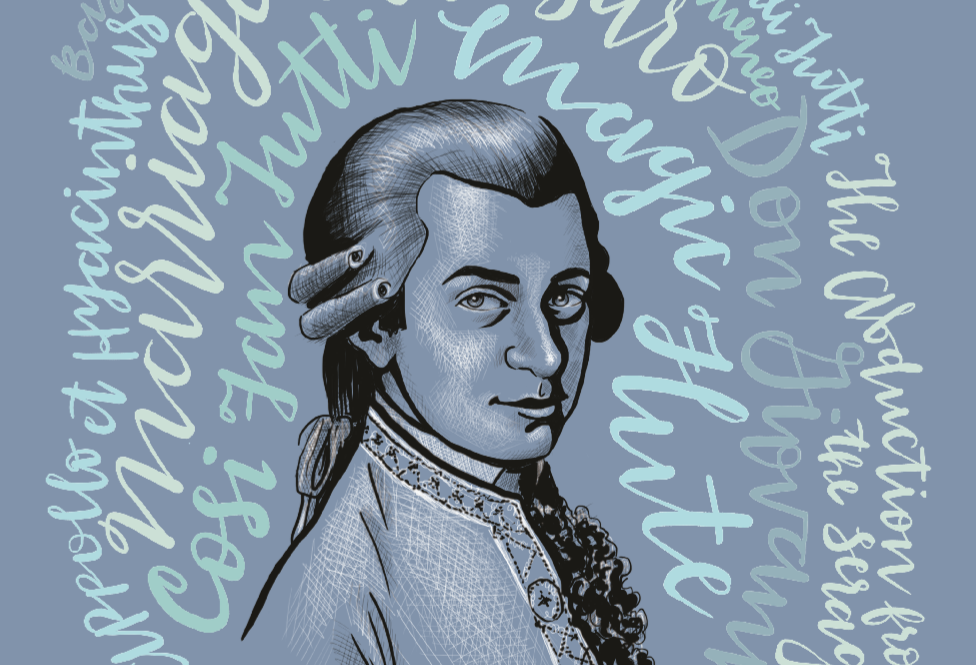 Key of Genius
The story of Mozart and his operas
November 23, 2017 —
The University of Manitoba Opera Theatre & Symphony Orchestra present Life in the Key of Genius: The Story of Mozart and his Operas on November 29 and 30.
The performance will begin with Apollo et Hyacinthus, which Mozart wrote when he was only 11 years old. Other pieces include The Marriage of Figaro, Don Giovanni as well as lesser-known works like Mitridate, re di Ponto. The finale will be his final opera, Die Zauberflöte (The Magic Flute).
This is a biannual occasion where U of M's Opera Theatre and Symphony Orchestra are coming together for a performance.
"One of the best parts of working on a presentation like this is watching the students develop through the process of rehearsal and performance," said Katherine Twaddle, University of Manitoba Opera Studies Coordinator in the Desautels Faculty of Music. "The students' development is not just as individuals, but also as a group; a team of singing actors. It's an exhausting process for them, but they seem to inspire each other and are growing from week to week. Their dedication inspires me."
Life in the Key of Genius: The Story of Mozart and his Operas will be performed at St. Andrew's River Heights United Church, 255 Oak Street. Tickets are available in advance at the music office and at the door ($25 adult / $12 student).
More upcoming performances from the Desautels Faculty of Music:
XIE: eXperimental Improv Ensemble
Sound Expression
Friday, Dec. 1, 2017 at 12:30 and 1:00 PM:
Multimedia Room (limited seating), Taché Arts Complex
Sing! Annual Christmas Concert
Joint choral presentation with the University Singers, Women's Chorus and Concert Choir
Saturday, December 2, 7:30 PM
Westminster United Church, 745 Westminster Ave
Percussion Ensemble
Director, Victoria Sparks
Percussion Ensemble Winter Concert
Featuring music by Chick Corea, Nathan Daughtery and Emmanuel Sejourne
Friday, December 3, 7:00pm
Room 145, Taché Two, 136 Dafoe Road
Jazz orchestra (UMJO)
Director, Derrick Gardner
UMJO Winter Concert
Friday, December 8th, 7:00 PM
John J. Conklin Theatre at the Gail Asper Performing Arts Hall
3rd Floor, Taché Hall, 162 Dafoe Road
Jazz Ensembles
Mardi Jazz – 8:00 PM
Tuesday, December 12
Centre Culturel Franco-Manitobain (CCFM), 340 Provencher Boulevard