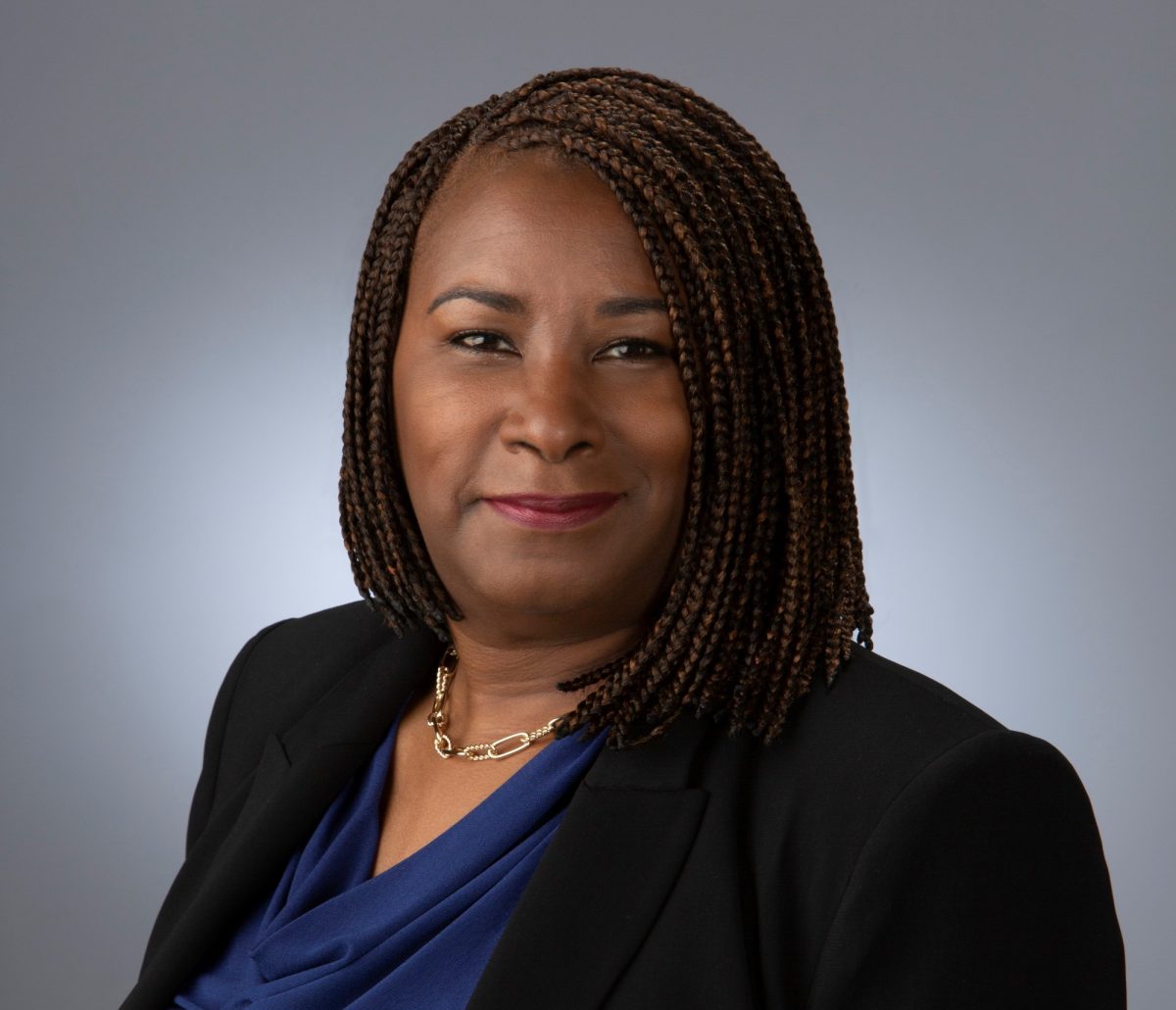 Keren Taylor-Hughes named Burns Leadership Institute Leader-in-Residence
Former Harvest Manitoba CEO to foster connections between the Institute and the community
December 21, 2022 —
The James W. Burns Leadership Institute is pleased to announce the appointment of Keren Taylor-Hughes as Leader-in-Residence (LIR), effective December 1, 2022.
The Leader-in-Residence helps to foster connections between the Institute and private, public, and not-for-profit sectors, and serves as a link to the community through the recruitment of guest speakers and the promotion of student networking events. Set out in its Terms of Reference, the LIR serves as an ex-officio member of the Burns Leadership Institute Advisory Board. Ms. Taylor-Hughes will also work closely with the Alumni Association of the President's Student Leadership Program (PSLP) on workshops and events, assisting alumni with continuous leadership development through community connections and engagement. Ms. Taylor-Hughes has wide experience in executive leadership, consulting, organizational change including merger and acquisitions strategy, and project leadership. She is a transformational leadership advisor. Keren holds the ICD.D (Institute of Corporate Directors) designation and currently serves on the Board of Directors of Shared Health (Manitoba), and on the ICD Manitoba Chapter Executive.
For the past 20+ years, Keren has played a key role in numerous organizations across Canada and the U.S. to successfully navigate and implement transformative initiatives at the highest levels, from small non-profits to publicly-traded companies undergoing large-scale M&As affecting thousands. She has leveraged her education — Bachelor of Arts degrees from the University of Manitoba and the University of Winnipeg, and a Masters of Leadership from Trinity Western University paired with several Change Management certifications; to support her extensive career which spans many sectors including child welfare, healthcare, wealth management, and agribusiness to name a few. A seasoned mentor and leader, Keren has also been an active volunteer in many capacities with young adults, such as serving as a coach for JDC West, as a mentor in the Asper School of Business MBA program, and as a presenter on organizational leadership and change over three cohorts of the President's Student Leadership Program.
"Everything in my professional life is based on one key, foundational element that I learned early in my career: successful and sustainable change only comes after a shift in mindset – leading change that delivers value rooted in purpose, vision, and impact. I look forward to sharing my experience with students of the PLSP and for Burns Leadership Institute programming." – Keren Taylor-Hughes
The Burns Leadership Institute at the University of Manitoba was created through a visionary endowment from the Power Corporation of Canada, Canada Life, and IG Wealth Management. It is located at the Asper School of Business and supports leadership education across faculties. For more information on the Institute and its programming, please visit: https://umanitoba.ca/asper/james-w-burns-leadership-institute
The President's Student Leadership Program is a unique-in-Canada development opportunity that brings together a cohort of students each year from across disciplines, backgrounds and regions of the province. Applications for the 2023-24 cohort will be open on January 15, 2023. For more information about the PSLP, please visit: https://umanitoba.ca/asper/programs-of-study/presidents-student-leadership-program