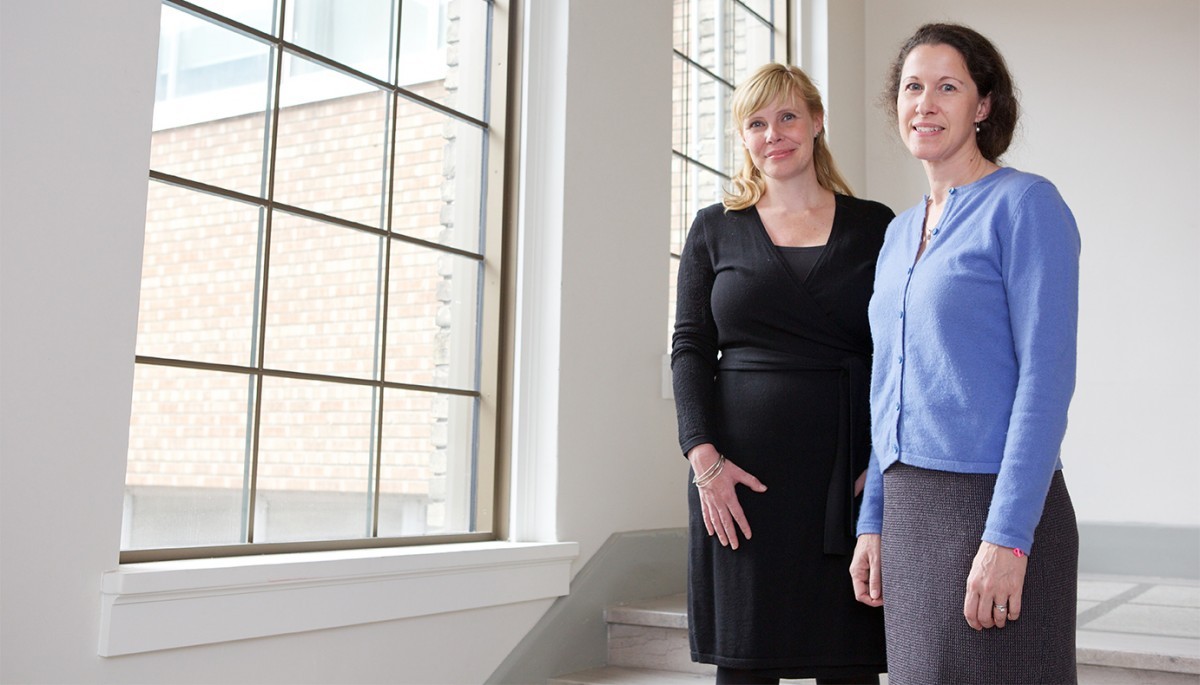 Keeping mother and babies alive: Life and death in Kenya and India
September 2, 2014 —
WHO: Maryanne Crockett (an associate professor in the departments of pediatrics and child health, and medical microbiology) and Lisa Avery (assistant professor in the departments of community health sciences; obstetrics, gynecology and reproductive sciences; and medical microbiology).
WHAT: Much of their work focuses on saving the lives of women and babies in rural regions of Kenya and India where barriers to accessing care are significant and the quality of care, variable. With on-location teams, these doctors aim to solve problems on two levels—in facilities (hospitals, clinics and pharmacies) and in the community. In India, this has included identifying gaps in care and offering life-saving solutions for hospital staff to employ (for example, cleaning and drying an unresponsive newborn to stimulate breathing). They outline can't-be-missed services that need to be offered to women and children and detail at what stage to do so. In Kenya, their work includes partnering with the government to train community health workers who travel by bike around remote areas and educate women about health issues—like the danger signs to watch for during pregnancy.
THE INSPIRATION: In Kenya, 480 women die for every 100,000 births. In rural areas, that number can more than double to roughly 1,000 women. In the regions of Kenya and India where Crockett and Avery have projects, data from their initial assessments found less than 15 per cent of women stay in a hospital or clinic—or receive care from a midwife or community health worker—during the 48 hours after delivery, yet this is when you see the most maternal deaths. More than 40 per cent of deaths among children under five happen within the first month with three quarters occurring in the first week of life and more than half of those in the first day.
IN THEIR OWN WORDS: "Most of the things that kill women and children don't require the degree of technology that we have here," says Crockett, who specializes in infectious diseases and treats some of Manitoba's sickest kids: those with meningitis, lung infections and sepsis. "That's what's frustrating, that it's simple. It's simple if you break it down to: 'You just need this.' But it's how you get that zinc lozenge in the mouth of the child that has diarrhea."
"Perhaps the most disturbing thing about maternal, neonatal and child health is that the causes of death for both women and babies are very well known, easily treatable, easily preventable (conditions)," says Avery. "Globally, post-partum care remains this huge gap even though it's a crucial time to acutally be able to save lives."
---
FUNDERS: the Bill and Melinda Gates Foundation and the Canadian Department of Foreign Affairs, Trade and Development
---
LEARN MORE