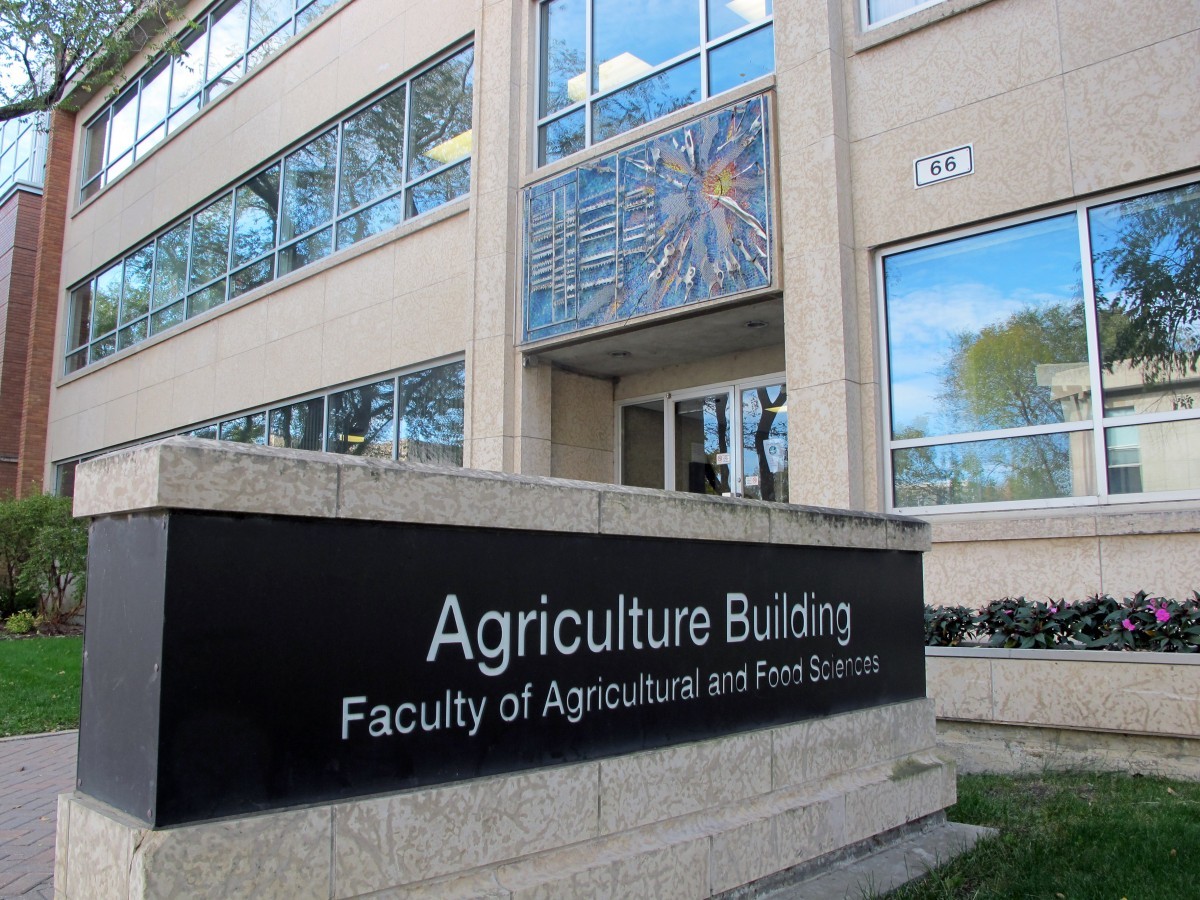 KAP Farmers' Voice: A new crop of farmers
July 28, 2020 —
As Farmers' Voice (Summer 2020) reports:
At 23, Jill Martens is already a full-time employee at her family's mixed farm near Boissevain, Man., growing crops and raising Charolais cattle. Although she doesn't have definite plans about whether to pursue eventual ownership of the operation – she has a boyfriend who runs his own farm – Martens is sure about one thing.
"My plan is to be farming," She said.
Shawn Williment, 22, doesn't come from a farm, although he did grow up near La Riviere in rural Manitoba. Although he might eventually farm if given a good enough opportunity, his plan is to pursue a degree in agri-business and work in the agri-retail and consulting sectors.
"I'm happy just being in the industry and working with farmers," said Williment.
Martens and Williment are two aggies with two different career paths, yet they have one thing in common. Both are graduates of the University of Manitoba diploma in agriculture program, which offers training both for running farm operations and pursuing careers in the broader agricultural sector.
In fact, Martens and Williment are new graduates in the first class of a recently modified program, launched in the fall of 2018, and aimed at providing new tools for working in a rapidly changing industry.
There was a time when the program emphasized hands-on training in farm production – growing crops and raising livestock. While that's still a focus of the program, there has been a shift in emphasis toward a broader exposure to scientific principles, management practices and – perhaps most important – analytical thinking and problem solving.
"The real big change they emphasized was to learn critical thinking skills and to be able to analyze things in a different way," said Williment, the graduating class's co-valedictorian.
This shift was the biggest one in the program's history, which began in 1906 as the Manitoba Agricultural College and moved to the University of Manitoba's Fort Garry campus in 1913.
Michele Rogalsky, the School of Agriculture's director and a 1984 graduate herself, says the program was ripe for an overhaul when focus groups began an intensive review in January 2015. Everything was on the table, including whether an agriculture diploma program was even needed in Manitoba. The answer was a resounding yes, but everything else was up for grabs except a two-year farm management project introduced earlier. Groups agreed the two-year diploma needed to be wider in scope because of profound changes sweeping the agriculture industry.
"One of the things that came up (in the focus groups' discussions) was change, change, change," Rogalsky said. "Everything is changing, and the rate of change is faster than it's ever been. What skills can we offer students to respond to change?"
According to surveys, 80 per cent of graduates eventually go back to the farm. The remaining 20 per cent become employed in agribusiness. Even those who do return to the farm often work in industry for a few years first.
So, besides discussing ideas among themselves, the focus groups met with industry stakeholders to ask a critical question: What did they need from graduates who sign on with them after completing the program?
"What we heard from them was, we do an excellent job teaching production skills and farm management," said Thea Green, program manager with KAP, a 2013 diploma graduate and later an instructor. "But if they had a request to make, it would be to develop more of the fluid skills."
Green says fluid skills are what used to be referred to as "soft skills," which involve relationships, leadership, the ability to work in teams, problem solving, and making evidence-based decisions.
Together with production practices came classes in critical thinking, decision-making, validating information, agriculture policy, social media, stress management, and communicating with the public.
New courses include precision agriculture, with a focus on technology applications. Farm machinery is still covered, but the emphasis is now on technological applications instead of straight mechanics.
Williment said a farm machinery manufacturer speaking to his class summed it up succinctly, "He said, 'Our business is no longer the steel of the tractor. It's the technology inside the cab.'"
Another new course covers sustainable agri-food systems, including a holistic approach to water and land management.
"Farming's so complicated and complex," said Rogalsky. "You're addressing the environment, you're addressing economics, and you're also addressing the social impact on rural communities. We're trying to have students look at those big picture issues."
There's also an elective course called Exploring New Opportunities in Adding On-Farm Value. Rogalsky says some graduates who want to farm, but lack a family farm to return to, start their own small acreages and produce specialty crops. One grows and sells flowers. Another has a strawberry farm. Still others market organically grown vegetables. All profit from training in direct farm marketing, which the program teaches.
Colin Penner, a program instructor who farms near Carman, Man., says courses used to be strictly knowledge based with facts about such things as seeding depths and fertility rates. They still do, but now they also deal with where to find information on how to grow crops.
"The common values are exactly the same," said Penner. "But it's evolved to meet the times – where technology is going, where farming's going."
Penner, a diploma graduate in 2008, teaches the program's capstone course on farm management. Stretched over two years, the program requires students to develop a business plan for a commercial farm or agribusiness. Students may use their own family farm as a template. If they don't have a real farm, they are given a case farm. They run this farm on paper for two years, dealing with all aspects of planning, financial analysis, and applied farm management. At the end, they assemble their presentation and present it to a panel of agricultural industry representatives.
Martens says she took full advantage of a human resources class to develop an on-the-job training protocol and applied the principles to her own farm. Her work came in handy when the family hired a young woman, also a diploma graduate, as a full-time employee this past spring. Martens' sister Clarice, 26, with an agronomy degree from the University of Manitoba, is also a full-time employee.
To show that the program also deals with delicate matters, Martens says guest speaker Gerry Friesen, a farm consultant, gave a talk on farmers' mental health and stress management, something which might have been considered taboo a few years ago. Martens says farmers, usually men, aren't always good at talking about feelings and emotions.
However, farming is often a highstress occupation and mental health can be a casualty if not dealt with openly. Even a previous program emphasis on communications is changing. A unit on public speaking is still offered, but now it stresses public trust and the importance of communicating agriculture to the non-farming community.
The very face of the student body is diversifying, too. Rogalsky says classes now include more female and urban students – different from the farm boys who used to dominate the program.
"We do it all in two years," Rogalsky said. "We do production, business management, putting it all together to develop leaders and strong citizens who communicate effectively, and are going to lead."
Martens says even though she grew up on a farm and had been working on it full-time for two years before taking the diploma program, it helped her realize the professional aspect of farming.
"Working on a farm, you don't always get a real understanding of the business side of it until you're in a management or ownership position. Taking the diploma program and doing the farm management project really gave me a better understanding of our farm business," she said.
Besides becoming better businesspeople, many graduates also become farm leaders. As proof, Green points to the current KAP executive, in which president Bill Campbell and vice-presidents Jill Verwey and Jake Ayre are all graduates of the diploma program.
Stories are often told of young people avoiding agriculture as a career, and parents who don't want their children to enter it because of tough times on the farm. Those stories, whether apocryphal or not, no longer appear valid. Rogalsky says graduation from the diploma program dipped sharply in the early 2000s, but is back on an even keel. The program now turns 60 to 70 graduates a year. A maximum intake of 85 new students is expected for the coming fall semester.
Reprinted with permission from Keystone Agricultural Producers.