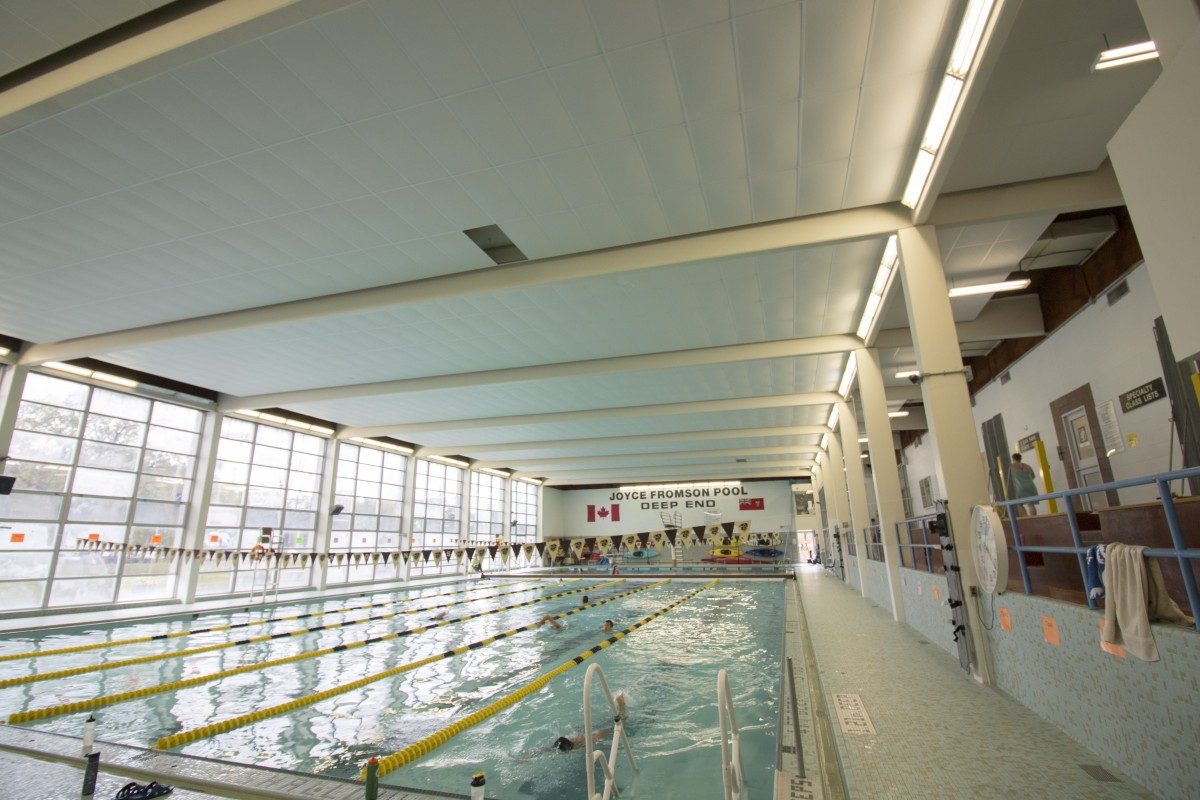 Joyce Fromson Pool closed until January 2019 for repairs
October 23, 2018 —
Due to unforeseen circumstances, the Joyce Fromson Pool will be closed for repairs indefinitely, with an anticipated re-opening date of January 2019.
Flooding in the pool's mechanical room resulted in extensive damage to the pool's operating systems.
Repairs will commence immediately.
All scheduled pool bookings, programs, lessons, and activities are now cancelled until January 2019. Full refunds will be issued for swimming lessons and aquatics programs previously scheduled between September and December 2018.
Refunds will be processed in the following manner:
Online Registrations:
If you registered and paid for a swimming or aquatics program online with a credit card, your full registration fee paid will be automatically refunded within 10 business days.
Cash or Cheque Registrations:
If you paid for a swimming or aquatics program with cash or cheque, we will issue a full refund via cheque, to be sent to the payee by mail.
In-person Debit or Credit Card Registrations:
If you registered for a swimming or aquatics program in-person and paid with debit or credit card, you will be eligible for a full refund in-person. Please visit the customer service desk in the U of M Active Living Centre on or after Thursday, Oct. 25 for your refund.
We sincerely apologize for this occurrence, and can empathize with the inconvenience it has caused. We value your business and our first goal is customer satisfaction. Thank you for choosing us as your pool. We'll be in touch with updates and news.