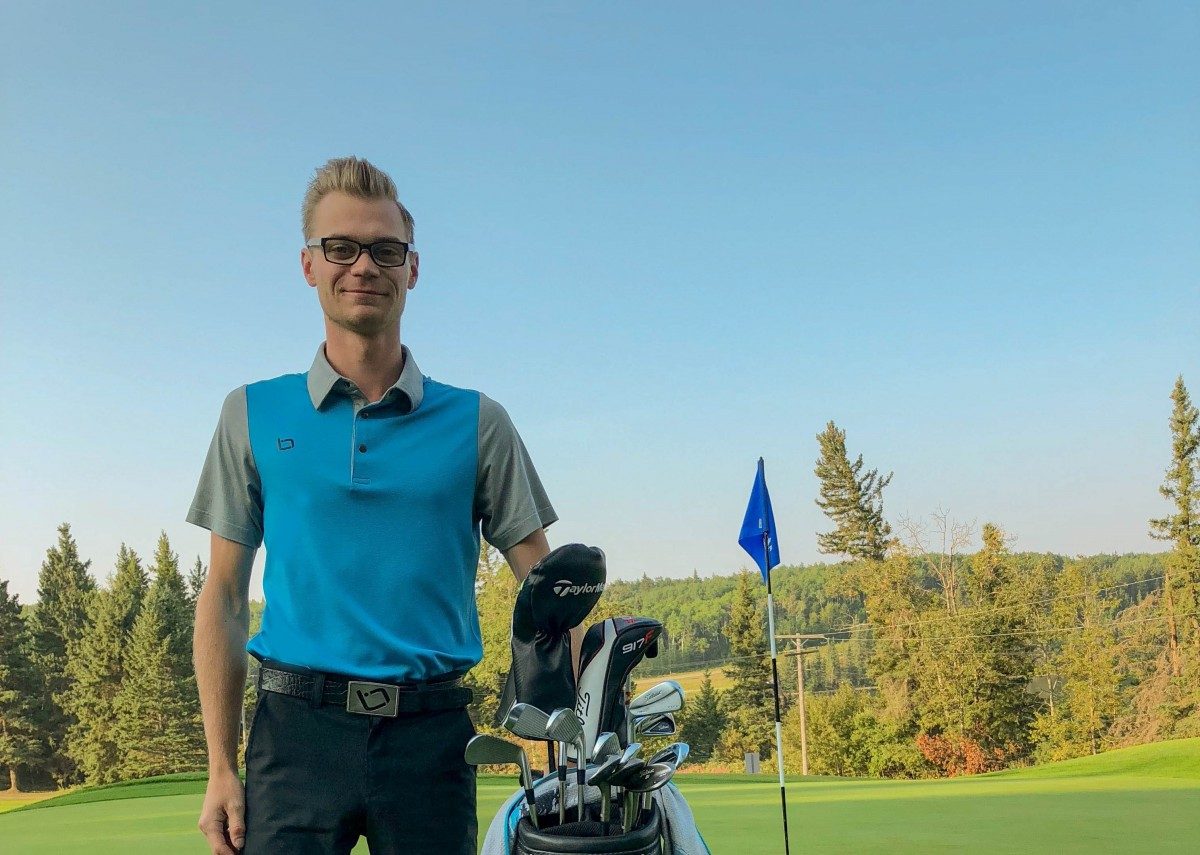 Josh Zaporzan's BComm (Hons) gave him confidence on the green and in the boardroom
September 12, 2018 —
For Joshua Zaporzan [BComm (Hons)/16], a career at Longball Athletics combines two of his passions in life: golf and entrepreneurship.
Longball, a Canadian golf and lifestyle apparel company, offers uniquely designed golf apparel and accessories for both men and women. Zaporzan joined the company three years ago, when he was presented with the opportunity to manage Manitoba sales while still pursuing his undergraduate education at the Asper School of Business.
Earlier this year, Zaporzan made a conscious effort to be more involved in the company by becoming a co-owner.
While the young entrepreneur has always had an interest in owning his own business – growing up with two compelling role models, both of his parents, owning their own businesses – he says his "Asper education has given [him] the confidence to pursue career opportunities such as this one after graduation". Specifically, Zaporzan credits Apex, the student business plan competition he was a part of on both a provincial and national level, which gave him the self-assurance he needed to present in front of an audience and pitch a business plan.
When asked about what the future looks like for both himself and Longball, Zaporzan states giving back will be a main area of focus for the company. "We're looking to build a strong foundation in community involvement and give back to the community through funding children's sport and physical activity," says Josh.
Longball products are available for purchase online and in various golf pro shops across Canada.