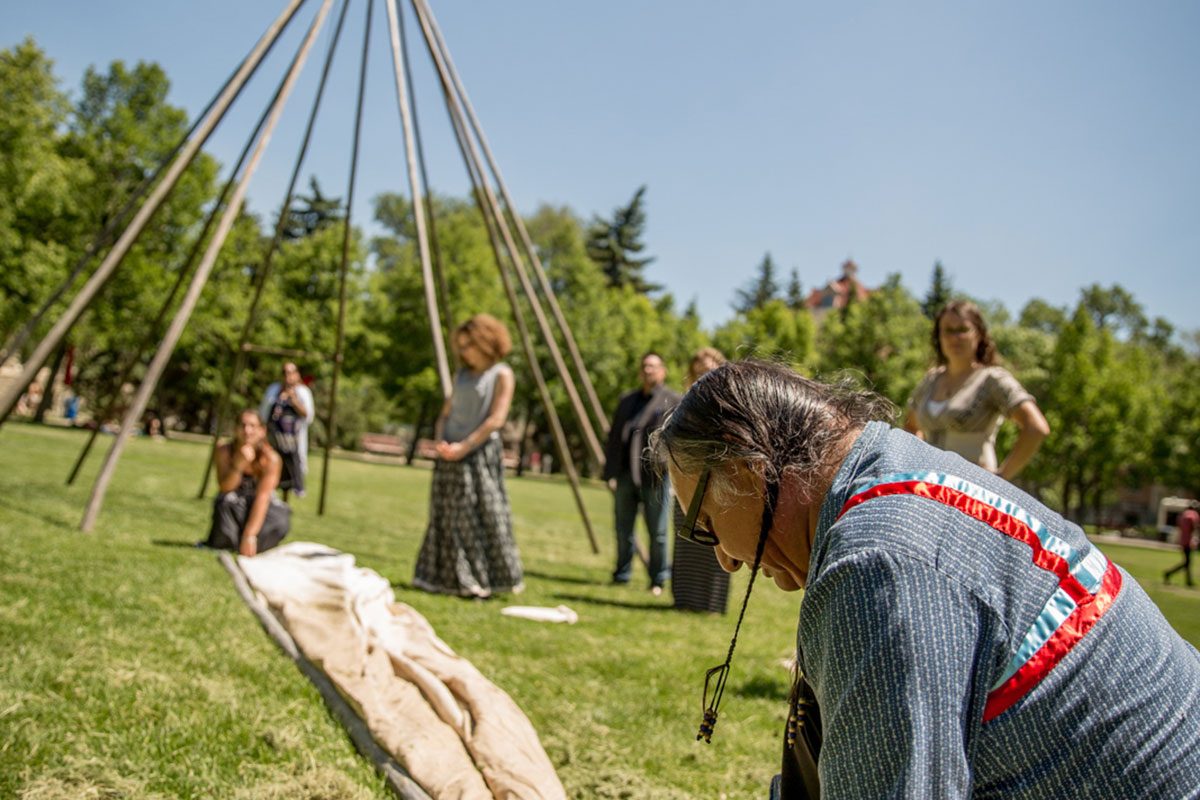 Join us to celebrate National Aboriginal Day
June 13, 2017 —
The University of Manitoba community is invited to celebrate National Aboriginal Day on Fort Garry campus.
Since 1996, National Aboriginal Day has been held annually on the summer solstice – falling this year on June 21 – as a day for all Canadians to recognize the unique heritage, diverse cultures and outstanding achievements and contributions of First Nations, Inuit and Métis Peoples.
"With over 2,400 self-declared Indigenous students at the University of Manitoba, National Aboriginal Day is an important part of creating culturally-respectful learning spaces," says Christine Cyr, director of the Indigenous Student Centre. "I am excited for everyone to come out and share in the celebration."
In preparation for National Aboriginal Day, a teepee was raised on Thursday, June 15 on the lawn in front of Migizii Agamik – Bald Eagle Lodge.
On June 21, the festivities will begin at noon at the Administration Building with a Friendship Round Dance – a Cree tradition where participants join hands and dance in a large circle – followed by coffee, cake and community at Migizii Agamik – Bald Eagle Lodge.
These activities are free and everyone is welcome.
The University of Manitoba is home to one of the largest Indigenous post-secondary populations in the country. This spring, over 430 Indigenous students were honoured at the 28th Annual Traditional Graduation Pow Wow, celebrating their academic achievements.
Stay up to date on events, share your photos and join the conversation on Twitter and Instagram with #UMIndigenous.