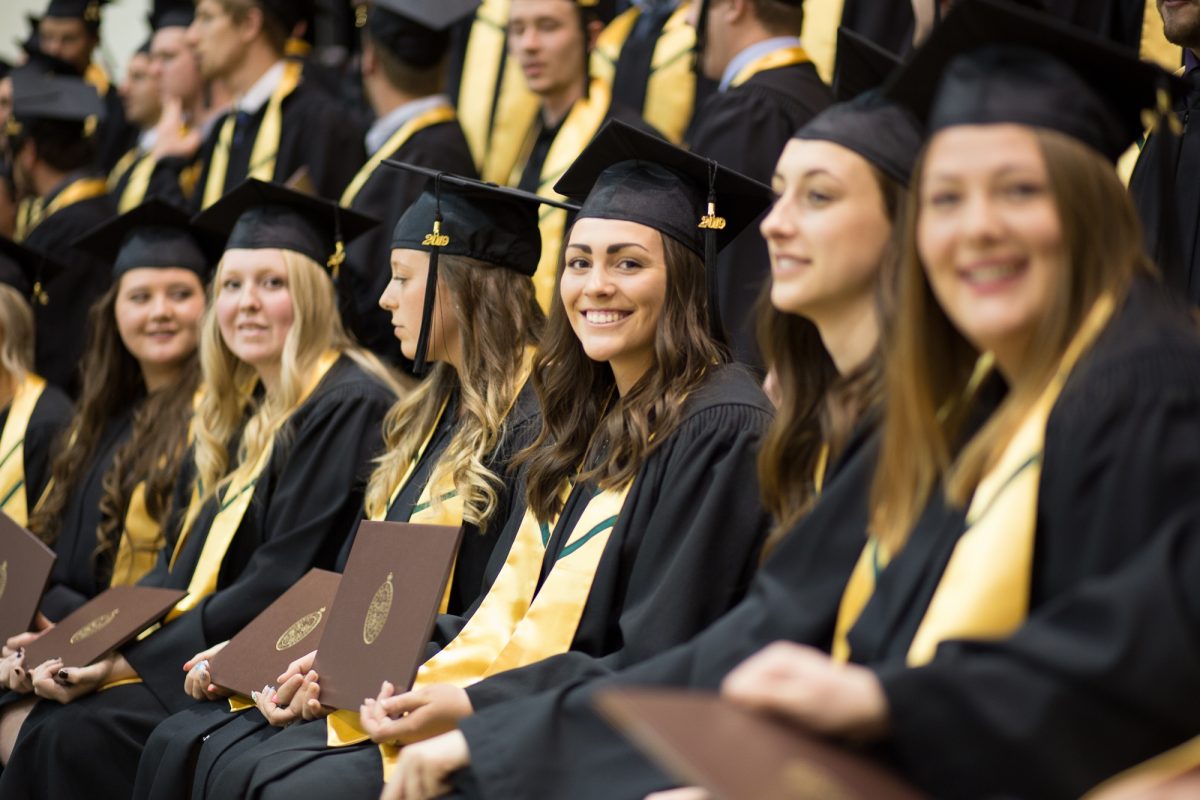 Join us for Agricultural and Food Sciences convocation celebrations
June 13, 2020 —
While the in-person convocation celebrations have been cancelled for Spring 2020, graduates from the Faculty of Agricultural and Food Sciences and the School of Agriculture will still have a chance to share their accomplishments with friends and family on Monday, June 29.
University of Manitoba Convocation – 11:30 am, June 29
This session of the University of Manitoba Convocation Ceremony is scheduled for graduates from the School of Agriculture and Faculty of Agricultural and Food Sciences, Clayton H. Riddell Faculty of Environment, Earth, & Resources, Faculty of Science and Faculty of Graduate Studies.
The convocation ceremony will be available to view on the official UM Youtube channel https://www.youtube.com/user/YouManitoba/.
Dean's Celebration – 6:00 pm, June 29
Dean Martin Scanlon will host this special virtual event, open to graduates and their families. Invitations with the event link will be directly emailed to all graduating degree and graduate students.
School of Agriculture Graduation Celebration – 7:30 pm, June 29
The program for this School of Agriculture event will be similar to traditional banquet held each year. Graduates, their family and friends, School of Agriculture academic and support staff, University of Manitoba officials and industry representatives will be participating. This event will be livestreamed on Facebook and YouTube. If you wish to share comments with the graduates, please visit us on the Facebook stream. There will be two parts to the event:
7:30PM CDT – School of Agriculture 2020 Graduation Celebration Video Premiere
via Facebook
via YouTube
8:30PM CDT – School of Agriculture 2020 LIVE Awards Presentation and Celebration
via Facebook
via YouTube