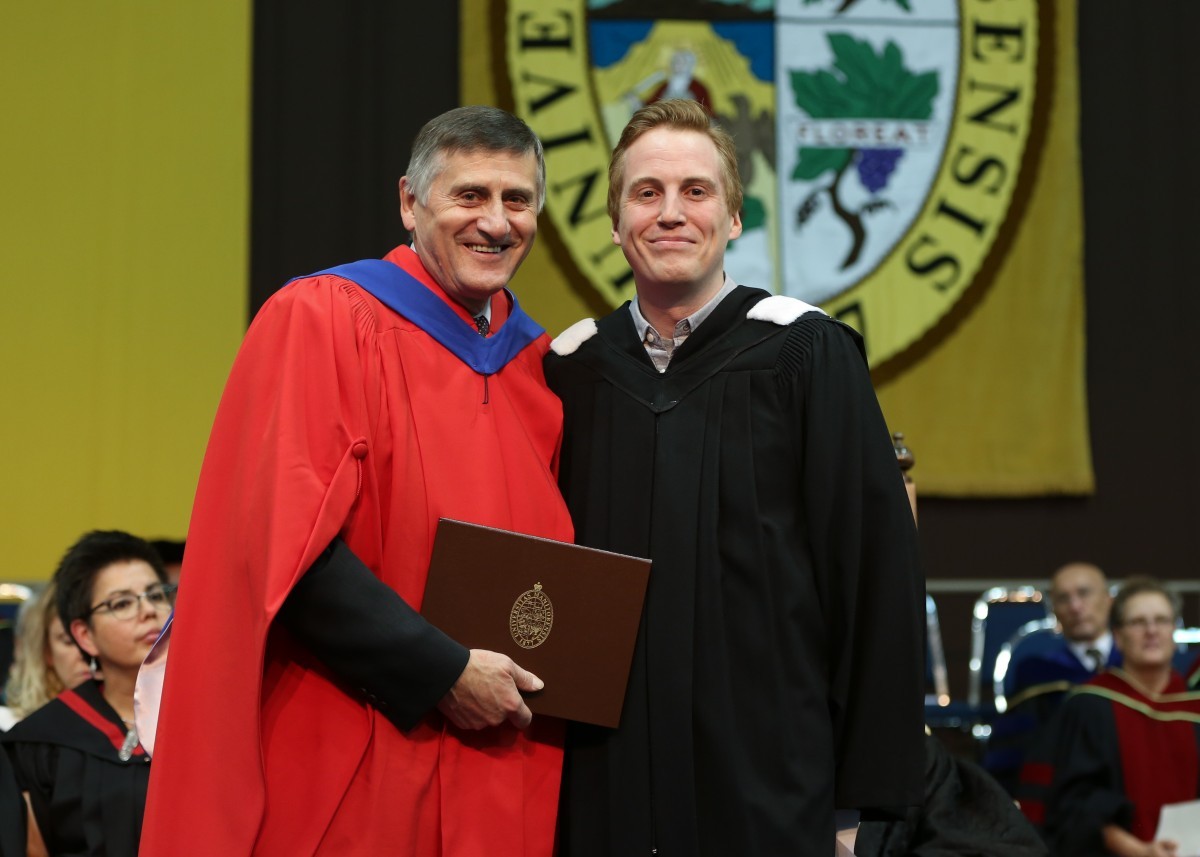 John Wiens receives U of M Graduate Students' Association Teaching Award at fall convocation
October 23, 2015 —
What we remember most about somebody is how they make us feel.
Students of Dr. John Wiens say he makes them feel important. In his classroom, they feel valued. They understand that their ideas matter and their voices are worthy of being heard.
No matter how busy, the long-time educator does his best to get to know every student enrolled in his Faculty of Education courses, and he treats them with the same regard he would his academic colleagues. He believes each student possesses a unique gift, and he supports their journey to share that gift with the world.
These graduate students—the teachers and administrators of today and tomorrow—carry this lesson of respect and integrity into their classrooms, to the benefit of the next generation.
Students say they love Wiens' enthusiasm, his spirit, his thoughtfulness—all of which inspire the coursework he develops. As a professor who teaches educational administration, foundations and psychology, he sparks lively debates that challenge students to ask tough questions: 'How can we level the playing field for disadvantaged kids?', 'How do we make sure teachers feel safe to take risks?'
Over the years he's worn many hats: teacher, counsellor, consultant, principal, superintendent, and (for 10 years) Dean of Education at the University of Manitoba.
Wiens is regarded as one of the province's foremost experts on educational leadership and school governance and is often called upon by senior levels of government. He is a member of Manitoba's Advisory Council of Education, Poverty and Citizenship and over the years has offered his leadership to several organizations, from the Manitoba Teacher's Society to the Canadian Teachers' Federation.
In 1998, he received the John M. Brown Award for his contributions to teacher education and, four years later, the Queen's Golden Jubilee Commemorative Medal for service in education.
Wiens advocates for what is best for our children in schools across Manitoba and beyond our borders, and he inspires his students to do the same—growing his legacy of care and kindness.