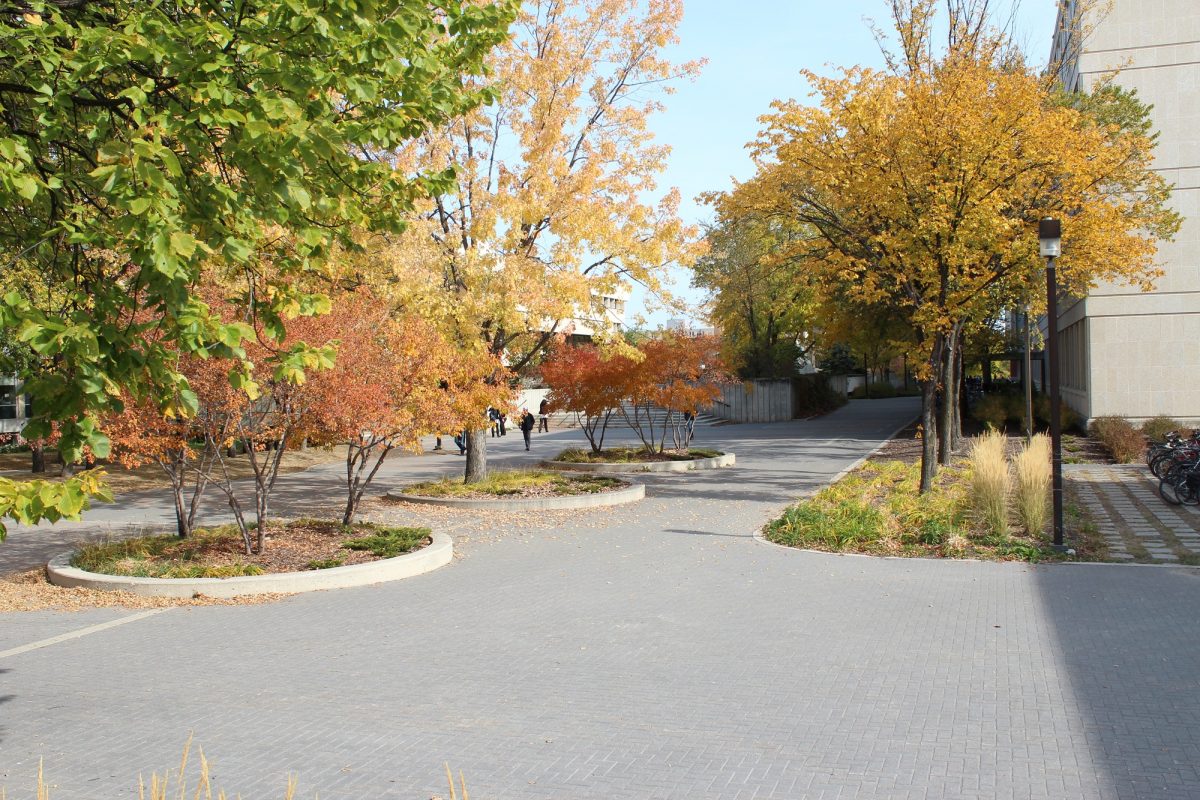 Jane's Walk: Our Urban Forest
In-person walking tour on Fort Garry campus
May 5, 2022 —
Join the campus planning office and the office of sustainability to explore the rich urban forest of Fort Garry campus. Take a stroll with guide, Kevin Handkamer, UM campus planner, and learn about our oldest trees, our expanding arboretum, and some of the history, challenges and future opportunities for urban forestry on campus.
What: In-person Jane's Walk, Our Urban Forest
When: May 6, 12-1p.m.
Where: In front of University Centre, 65 Chancellor's Circle
Register
"In my opinion, the most important and beautiful feature of any urban environment are its trees, as they create desirable spaces that people of all ages and abilities are drawn to," says Handkamer. "As a campus planner with a background in landscape architecture I am passionate about strengthening our campus canopy. Join me in discovering the roles that we all can play in preserving and enhancing our urban forests."
Meet in front of University Centre at 65 Chancellor's Circle, and explore areas such as the Avenue of Elms, University College walkway, and the Faculty of Agriculture arboretum. Participants will be asked to reflect on many aspects of urban forests, from formal tree planting considerations to protecting river bottom forests, to biodiversity, to resilience to pests, disease and extreme heat from climate change.
The walk will follow mostly even sidewalks and terrain, with opportunities for rest and conversation. All staff, faculty, students and visitors are welcome to participate in the first in-person Jane's Walk to take place at UM since 2019!
What is Jane's Walk?
Jane's Walk is an international movement bringing communities together through free, locally-organized walking tours. The movement is in celebration of Jane Jacobs, a writer and urbanist whose ideals and views had a strong influence on modern urban planning. Contact the Office of Sustainability for further details.