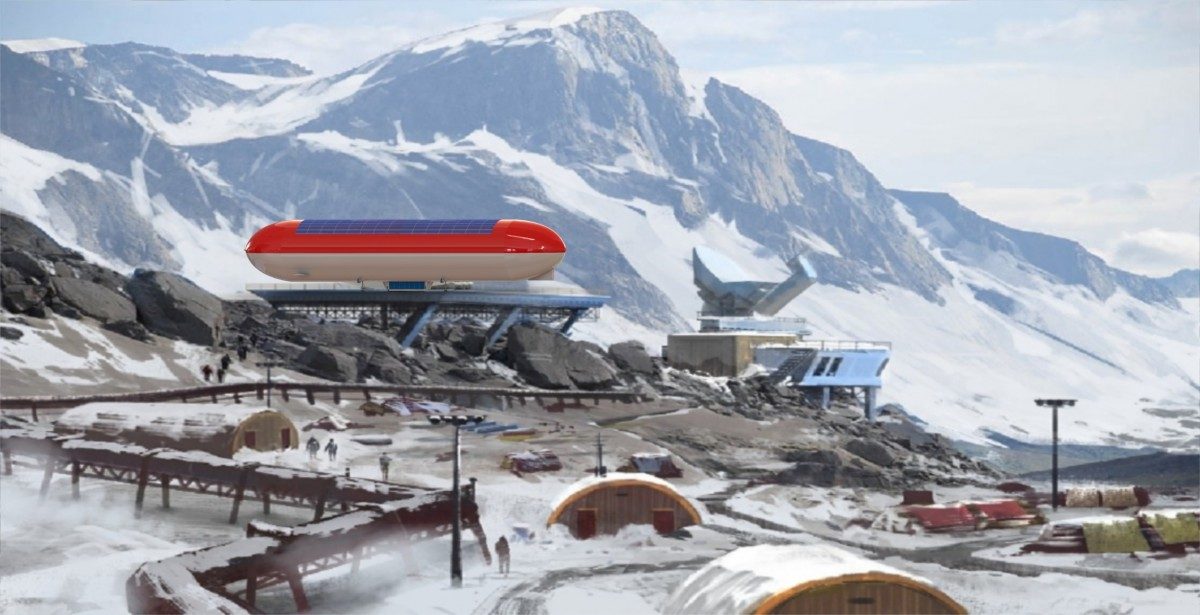 It's a bird! It's a plane! It's an electric airship!
March 26, 2018 —
A proposal for an electric cargo airship has made it to the second round of a national contest to come up with "the next big thing" that will transform Canada. The brainchild of Dr. Barry Prentice, the proposal pitches the development of a cargo airship transport network that would do for the Canadian North what the railway did for Western Canada 140 years ago.
"It's an idea whose time has come," says Prentice. "Some remote communities have deplorable living conditions, Canadian sovereignty is threatened by warming Arctic Seas, and ice roads are becoming unreliable because of climate change."
"A lower cost, year-round mode of transportation is needed," he insists.
The CanInfra Ideas Contest is an open, public contest that invites "bold, audacious and innovative ideas" that can tackle various challenges facing Canada in the 21st Century. With a top prize of $50K, the CanInfra challenge is looking for transformational projects that will have major economic impact, major impact on the quality of life and societal well-being, and will meet or exceed current or future demands on our resources. Examples of projects of this calibre and vision include the St. Lawrence Seaway, the Trans-Canada Pipeline, and the CPR. The winner of the contest will secure a pitch session with senior government and private sector leaders.
Prentice's entry is the Electric Airship Transportation System, and it has already made it through the first round of competition and is one of 20 second-round finalists. The next round will bring the number of projects in the running down to ten, then the final three selected projects will be determined by a panel of judges. Public voting for the best idea will run from March 29 to April 7, 2018.
Prentice says that electric airships could generate 1,000 manufacturing jobs in Canada, plus 9,000 in operations and other indirect jobs. He calculates that building such airships could also see annual sales of more than $1 billion, selling 36 airships at $30 million each to countries exploring ways to reach isolated areas, such as Brazil and the United States.
"Built for the Canadian climate, these airships could be marketable anywhere in the world," he notes.
The infrastructure required for the airships would be maintenance hangars and cargo landing platforms. Prentice's design is based on the successful designs of the 1930s, but made with modern engineering, certified aviation components and hydrogen-fuel cell propulsion. The airships could serve the 70 per cent of Canada's land mass that has no roads, could operate year-round, carry large bulky loads (15-100+ tonnes) and cut the current costs of resupply by more than 50 per cent. Furthermore, hydrogen-fuel-cell-powered airships can operate with zero carbon emissions so as to not contribute to further damage upon the atmosphere.
CanInfra was created by the Boston Consulting Group (BCG) Centre for Canada's Future, which convenes leaders from the private, government and non-profit sectors to shape the national agenda and make Canada an even better place to live, work and run a business.
Other projects in the running for the CanInfra prize include a 5G connectivity platform, a hyperloop connecting major Canadian cities, "smart roads" that provide realtime transportation data, autonomous buses, and financing infrastructure in Indigenous communities.