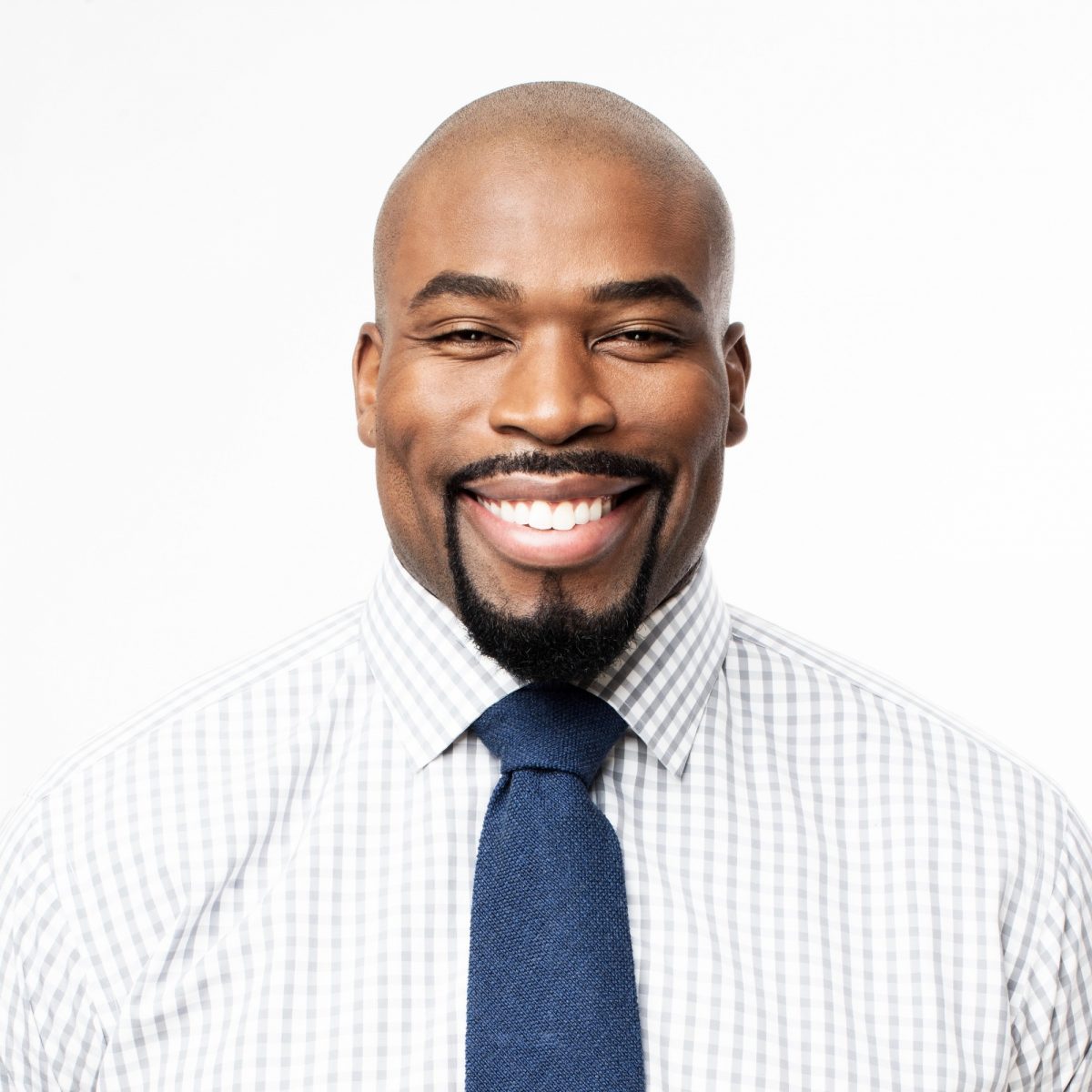 Israel Idonije on leadership
A discussion with the retired NFL player on what makes a good leader
March 18, 2021 —
Former NFL defensive end, entrepreneur and philanthropist Israel Idonije [LLD/14] first found his passion for leadership as a member of the UM Bisons football team. With his drive to get the best out people, he helped lead the Chicago Bears to the NFC Championship game and Super Bowl XLI in 2006. Once he retired from football, his leadership propelled him even further to become a successful entrepreneur and philanthropist impacting youth in Winnipeg, Chicago, and West Africa where he was born.
University of Manitoba students will have the exclusive opportunity to hear about Idonije's prolific background and his unique leadership insights at the James W. Burns Leadership Institute Israel Idonije on Leadership event on March 30, from 4pm-5pm on Zoom.
The discussion will feature Idonije in conversation with Dr. Leisha Strachan, professor in the Faculty of Kinesiology and Recreation Management and Dr. Suzanne Gagnon, host of the event, Canada Life Chair and Director of the James W. Burns Leadership Institute located in the Asper School of Business.
"It is an honour to be a part of this special seminar series on leadership," says Idonije. "My time and experiences at the University of Manitoba were instrumental in developing effective leadership skills that accelerated the pursuit of my dreams, and I look forward to connecting with our students on the value of developing the attributes needed to become leaders within their circles of influence."
Leadership in sports can be particularly instructive. Motivating large groups of people to work towards a common goal in real time is the ultimate sports challenge and one that Israel excelled at.
"The growth and development of leadership qualities are a key part of sport involvement whether as an athlete or as a coach," says Leisha Strachan. "Israel's story has certainly been inspiring to Bison student-athletes, and his presence and voice has been a source of pride for our faculty. I am looking forward to sharing this time with Israel to learn more about his student-athlete experience, links to his development as a person, and the development of his exceptional leadership abilities."
Idonije's appearance at UM is part of the James W. Burns Leadership Institute's special seminar series, Leadership for Our Times: The critical Issues Series. The series focuses on conversations with leaders who are affecting change today and for the future.
"The James W. Burns Leadership Institute is proud to host Israel Idonije, a leader whose outstanding accomplishments and commitment to youth development inspire us to create a better future," adds Suzanne Gagnon. "We look forward to this opportunity for Israel to engage with students from across the University of Manitoba."
The session follows the Institute's autumn event, which welcomed Indigenous leader Kevin Chief and New York based journalist and UM alumna Lisa Kassenaar.
The hour-long event is open to students and will also have a question and answer portion. John Kearsey, University of Manitoba Vice-President (External), will also be in attendance to introduce Idonije.
To participate, register here: https://bit.ly/3qRKsPn