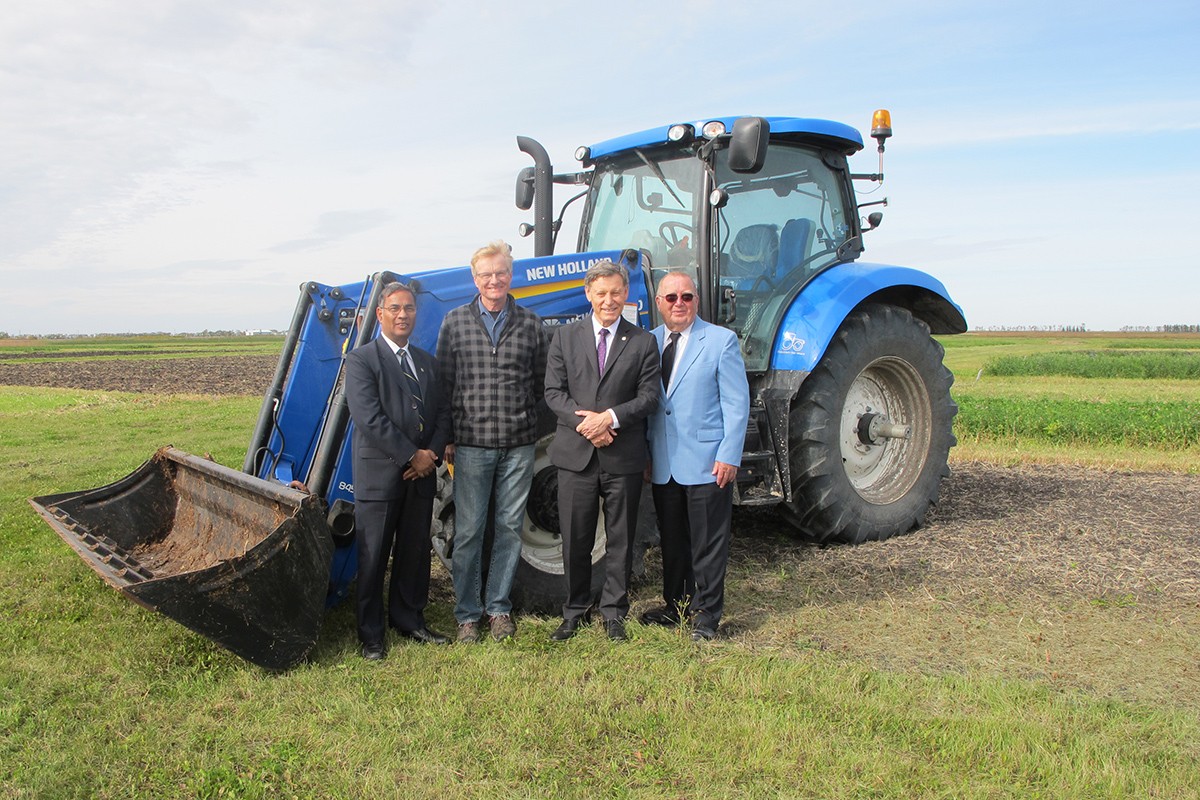 Investment feeds organic grain research
Federal and provincial government provide funding for new equipment and resources
September 26, 2016 —
Organic grain research at the University of Manitoba received a $366,000 investment from the federal and provincial governments. This initiative was announced Friday at the National Centre for Livestock and the Environment at Glenlea, Manitoba to help mark National Organic Week, which runs from September 17 to 25.
"Organic agriculture is a growing opportunity for many Manitoba farmers," said Ralph Eichler, Manitoba Agriculture Minister, who was on hand for the announcement. "This strategic investment in equipment and infrastructure will ensure the University continues to produce research that is relevant to producers who are interested in pursuing organic cereals, oilseeds and pulse crops."
The funding, provided through the Grain Innovation Hub, will be used to replace field equipment used by the U of M's organic research program, including cultivators for grains, corn and beans, a comb-cutter, manure spreader, seeder and tractor. This investment will also help support two years of organic research, totally $50,000.
"As Canada celebrates National Organic Week, the Government of Canada is proud to support research that enhances competitiveness by providing farmers with the information they need to meet the every-growing consumer demand for organic foods, both locally and around the world," said Terry Duguid, member of Parliament for Winnipeg South, who was in attendance on behalf of Federal Agriculture Minister Lawrence MacAulay.
The U of M is celebrating 25 years of organic research, which began in 1992 with Canada's first study to compare organic and conventional crop production. Since then, researchers have explored many aspects of organic grain agronomy including weed and fertility management, cereal crop breeding for organic production and reduced tillage management.
"This critical support of infrastructure allows our researchers to continue their already significant exploration of organic crop production," said Digvir Jayas, vice-president (research and international). "Through long-term comparative trials and innovative participatory plan breeding, Dr. Martin Entz and his team are leading the way in natural systems agriculture."
Research at the University of Manitoba is partially supported by funding from the Government of Canada Research Support Fund.