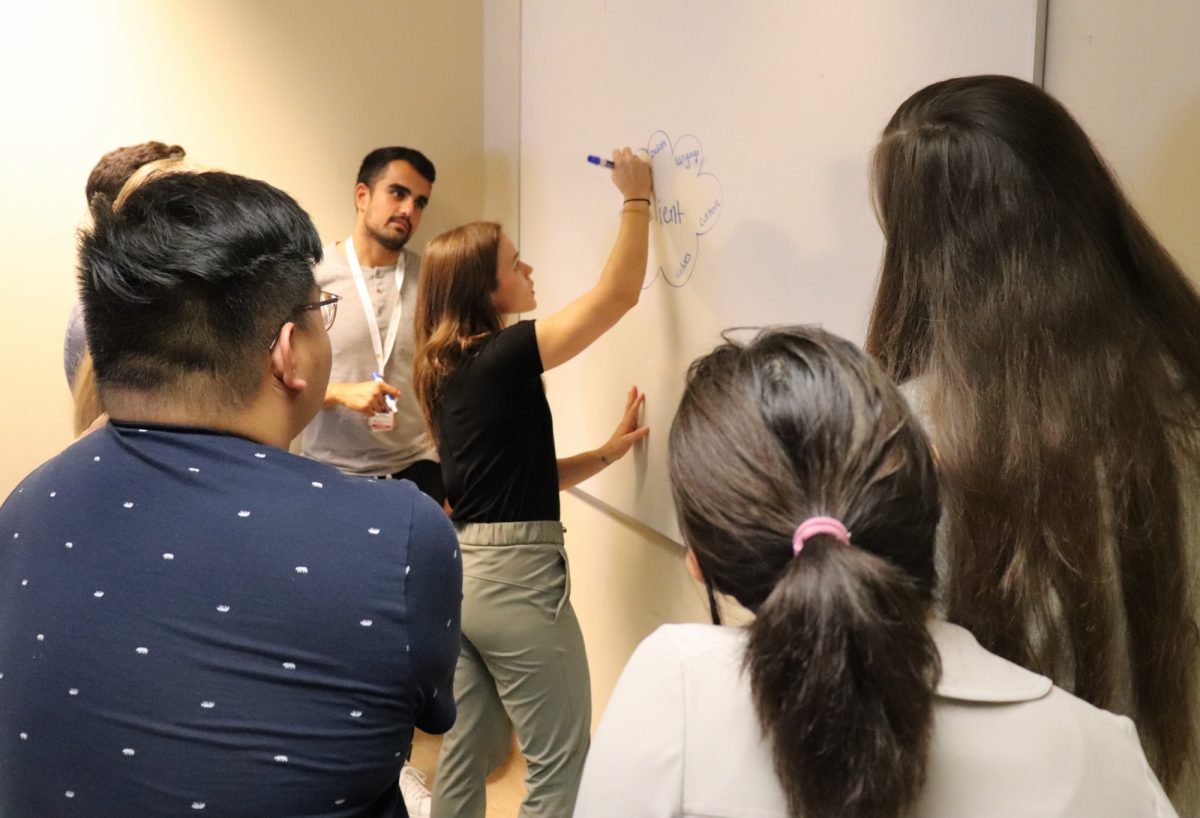 Invent for the Planet coming to UM
January 13, 2020 —
Ready to take action to save our planet? Put your thinking caps on because the University of Manitoba is participating in Invent for the Planet on Feb. 14 to 16.
Invent for the Planet, a 48-hour, sustainability-focused international idea and design competition, is open to all students (undergraduate and graduate) from all faculties and post-secondary institutions across Manitoba.
In the competition, interdisciplinary student teams of four to six are tasked with solving issues in areas such as waste management, food security, environment, education, digital technology, agriculture, and medicine/medical systems and delivery. The event provides an opportunity for students to network with industry professionals; meet new friends; develop presentation, problem-solving and designing skills; and add a dynamic accomplishment to a resume or CV.
The local event at UM is part of an international competition where post-secondary students from all over the world simultaneously develop solutions, pitches and prototypes to be judged by a panel of experts. The winner of the UM competition will have the opportunity to present their idea to Texas A&M University judges on behalf of the University.
Prizes up for grabs for the top three teams of the local competition include:
First place: $1000 cash + North Forge Technology Exchange mentorship to make your idea / design come to life
Second place: $750 cash
Third place: $500 cash
Throughout the weekend, there will be opportunities to sketch out ideas, come up with designs and create physical prototypes with equipment such as modelling clay and 3D printers. On the final day of the competition (Feb. 16), teams will highlight their respective ideas to a panel of industry expert judges. The winning Manitoba team will present their idea to Texas A&M University.
Previous winners of the global competition include:
Team Tupa – a hat and wand design that senses and alerts users of obstacles for people with visual impairment
HydroWhirl – a water filtration and transportation system design that filters water as it is rolled across the ground in transportation using natural objects
SuperSocial – an app to encourage social engagement, where users earn points by meeting new people, participating in events, etc. to be redeemed for discounts or products
---
Event schedule:
UM Competition
Feb. 14:
Orientation to the event
Upon arrival, students will form their teams of four to six and select the problem they are going to tackle.
Work begins. Meals provided.
Feb. 15:
Teams work on idea.
Industry experts and mentors available to help with ideas and designs.
Meals provided.
Feb. 16:
Teams work on idea.
Each team presents their idea and prototype to a panel of UM judges.
The winner of this competition will win a cash prize and will move onto the next stage of the competition.
Meals provided.
International Competition
First-place team from UM will have one week to perfect their presentation.
The winning Manitoba team will create a video pitch that will be sent to judges from Texas A&M University, and the top five teams (out of 26 universities) will be flown to Texas to participate in the last stage of the competition.
Team formation and orientation is Friday, Feb. 14 at 4 p.m. at the Innovation Hub in the Smartpark Research & Technology Park, located at 100 Innovation Drive. This is a free event open to any student from any post-secondary institution.
This event is co-hosted by the Faculty of Science, UM Partnerships and Innovation, Office of Sustainability, Stu Clark Centre for Entrepreneurship and North Forge Technology Exchange.