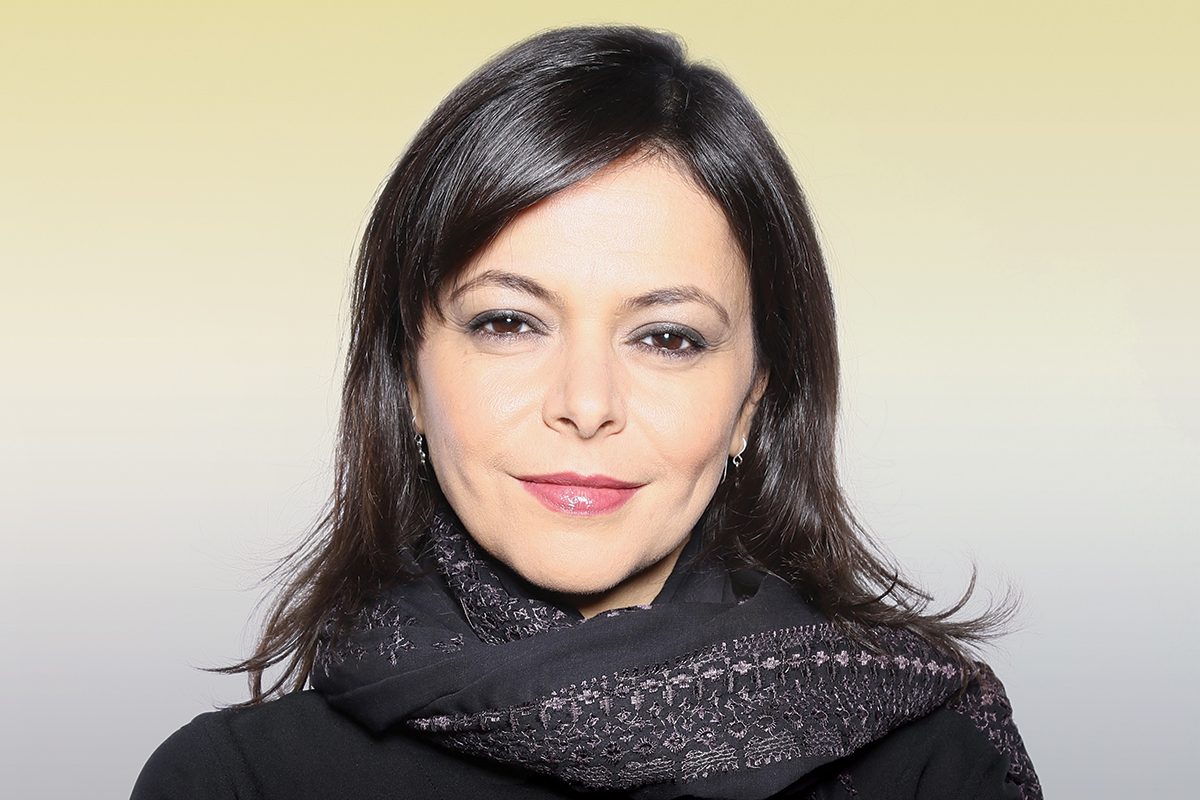 Introducing the 2020 Nahlah Ayed Prize for Student Leadership and Global Citizenship recipients
Two UM students recognized for their efforts in bridging the local and the global
January 11, 2021 —
Every year, the University of Manitoba (UM) recognizes two students who demonstrate exceptional commitment and leadership skills, their actions helping to bridge the local and the global.
The Nahlah Ayed Prize for Student Leadership and Global Citizenship is named for Nahlah Ayed [BSc(Hons)/92, MA/02, LLD(Honorary)/08], a CBC foreign correspondent, UM alumna and honorary degree recipient.
Though pursuing different areas of study, 2020 recipients Bonface Beti and Carly McFall both demonstrate strong commitment and leadership – and continue to make the world a better place – in everything they do.
"UM is pleased to recognize these remarkable students with the Nahlah Ayed Prize for Student Leadership and Global Citizenship," says Gitan Armour, acting director of UM's International Centre. "Their passion, dedication and forward-thinking are an inspiration to the entire UM community and beyond. I look forward to seeing what the future holds in store for them."
When Bonface Beti found out he received the prize, he was surprised – because to him, his work for social justice is all but his life purpose.
An international student from Kenya, Beti recently completed a master's degree in the Joint M.A. Program in Peace and Conflict Studies (PACS). He draws on the power of storytelling and theatre in his work to build peace, resolve conflict and promote healing within communities. During his studies at UM, he contributed to the Winnipeg International Storytelling Festival, conducted storytelling training for PACS students and led numerous workshops.
On a global scale, Beti has facilitated dozens of practical theatre workshops for peace in Kenya, Sierra Leone, Burundi, Somalia, South Sudan, the United States and Canada. He is currently working on a program applying artistic, story-based strategies to address trans-generational trauma-healing in Kenya and South Sudan through the Green String Network.
"Building peace as a process must be underpinned by the very act of dismantling oppressive structures holding people back from experiencing their full humanity," he says. "For it to become holistic, peacebuilding must apply a decolonial, humanistic, emancipatory frame that's geared towards attaining social justice for all but utilizing a trauma-informed lens."
Recognized as an Emerging Leader, and for her ability to inspire and empower others, Carly McFall recently graduated from UM with a bachelor of arts in psychology (with honours), and is now studying in the Immigration and Settlement Studies Master of Arts program at Ryerson University.
At UM, McFall served as chair of the local committee for the World University Service of Canada (WUSC), which helps refugee students pursue post-secondary studies in Canada. As chair, she led the support for the student refugee program and coordinated all related activities.
In addition to WUSC, McFall has been involved in countless causes on campus and in the community, building lasting connections through her volunteerism. Her primary focus has been working with refugees, participating in multiple principal research positions and projects on refugee and immigrant experiences.
"I am both humbled and honoured to receive the Nahlah Ayed Prize. I have had excellent mentors along my educational and volunteer journeys, who have encouraged me to have an open mind and heart when learning about global issues," says McFall, who is from Winnipeg. "I will continue to learn, grow and fight for a brighter tomorrow alongside my fellow student leaders and global citizens."
Nominations for the 2021 Nahlah Ayed Prize for Student Leadership and Global Citizenship are now open. The International Centre offers this annual prize to encourage students to participate in activities that celebrate diversity, curiosity, respect and mutual understanding, and will expand their horizons and develop global skill sets.
For more information about the Nahlah Ayed Prize for Student Leadership and Global Citizenship and how to nominate a student, visit the International Centre website.
Research at the University of Manitoba is partially supported by funding from the Government of Canada Research Support Fund.