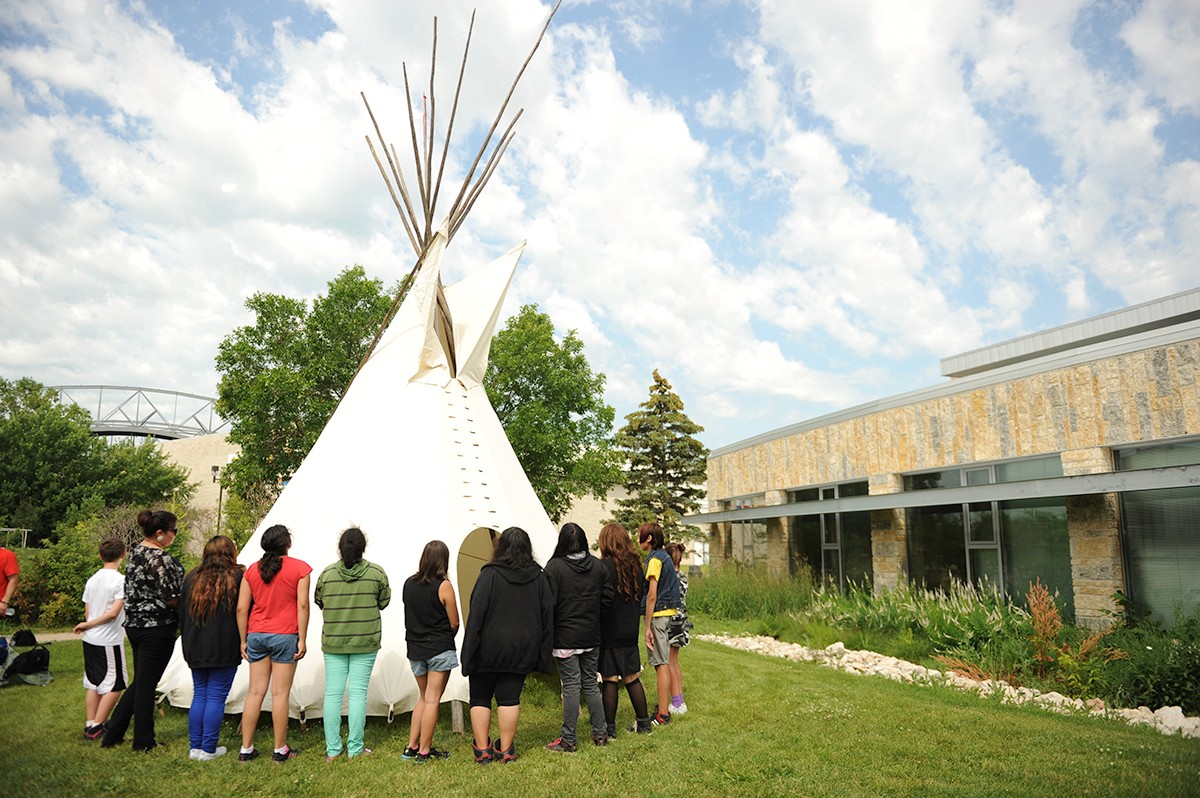 Introducing Indigenous culture
June 17, 2015 —
As the summer months approach, student activity at the U of M begins to slow down. When many people are enjoying warm weather pursuits, hundreds of children descend on campus for another summer of Mini U.
Indigenous Mini U returns for a third year, celebrating and sharing Indigenous cultures with a week-long camp. Traditional Knowledge Holders and Indigenous student leaders will introduce Mini U participants to Aboriginal games, dance and art.

Loading ...
"I think that Indigenous Mini U is very important because it is led by Indigenous university students and also promotes leadership in the children who attend the camp," says Mercedes Coutu, Indigenous Mini U classroom leader. "I love being involved because I get to meet so many amazing children, but also because I get to see them experience new things and learn about our culture in the activities provided at camp."
Indigenous Mini U includes a wide range of fun activities that expose participants to Indigenous culture.
"Children will discuss culture and leadership, and participate in a wide range of physical activities such as Aboriginal games, swimming, dodgeball, and more," says Jay Gamey, director of Mini U programs. "Participants will also have the opportunity to build a teepee!"
Indigenous Mini U is a celebration of Indigenous cultures, and the program is open to children of all backgrounds and ethnicities. Anyone who is interested in connecting with Indigenous cultures is welcome to attend.
"The University of Manitoba is focused on engaging Indigenous communities," says Gamey. "Our goal is to provide all children an opportunity to be introduced to Indigenous cultures in a fun setting. Children will be introduced to a variety of Indigenous backgrounds, tour the culturally-rich building Migizii Agamik – Bald Eagle Lodge, , take part in smudging ceremonies, and more."
As part of the U of M's commitment to Creating Pathways to Indigenous Achievement, the University is looking for opportunities to weave Indigenous knowledge, cultures and traditions across the campuses, and Indigenous Mini U is a great way to do that, while also welcoming school age children to a university environment.
A program is being developed that will help engage community members and break down barriers by providing some subsidized spots, which are available to First Nation, Métis or Inuit children that might not otherwise be able to attend.
Indigenous Mini U runs from July 20 to 24 at the U of M's Fort Garry campus. Information and registration are available on the Mini U website.