Interprofessional program addresses racism in health care
April 8, 2021 —
With its mandate of preparing health sciences students for interprofessional collaborative practice, the Rady Faculty of Health Sciences' Office of Interprofessional Collaboration (OIPC) focused on the topic of racism in health care when welcoming over 600 first-year students earlier this year in a pair of virtual events that spanned four campuses and nine programs.
OIPC director Dr. Moni Fricke said the timing was right to address racism in health care as a "broader determinant of health."
She noted the sessions were inspired in part by an article published in the Journal of Interprofessional Care last year on how interprofessional practice can help dismantle systemic racism. The report was written by Dr. Peter Cahn of the MGH Institute of Health Professions in Boston, Mass., who will be a guest lecturer at OIPC's fourth annual Communities and Collaboration Symposium on May 5.
"Given the events of 2020, with the murder of George Floyd in Minneapolis to the abuse experienced by Joyce Echaquan in Quebec, along with the history Winnipeg has with racism and this article coming out, we knew it was time to address racism within the health system and action to improve health outcomes," she said.
OIPC was founded in 2016 and delivers a curriculum focused on enriching collaborative skills for interprofessional practice for all first- and second-year students in the Rady Faculty of Health Sciences. It typically holds in-person sessions as part of its program for students in dentistry, dental hygiene, medicine, nursing, occupational therapy, pharmacy, physical therapy, respiratory therapy and the physician assistant program.
Due to the COVID-19 pandemic, the synchronous activities had to move to an online format. Fricke said this did offer challenges.
"One of the challenges we had was making sure this was a safe environment for learners who self-identify as racialized," she said. "We engaged faculty from the department of Native studies and Ongomiizwin – Indigenous Institute of Health and Healing, as well as the Rady Faculty Office of Equity, Diversity and Inclusion and they helped us bring together enough faculty, Elders and Knowledge Keepers so that students who felt triggered could talk to someone in a private breakout room upon request."
The online format, however, did lead to one positive change. For the first time ever, OIPC was able to welcome 40 nursing students from the College of Nursing's partner program at the University College of the North in Thompson and The Pas.
"The OIPC struggled in the past trying to figure out how to include our northern nursing students into our curriculum in a meaningful way," Fricke said. "With their northern community perspectives, they bring a valuable voice to the discussions."
Lori Davis, who represents the College of Nursing on the OIPC team, noted that racism is a topic all UM nursing students begin examining in one of their first-year courses.
"As with other health-care disciplines, the nursing students from all three campuses need to explore their own attitudes towards racism and potentially embrace the discomfort that accompanies these discussions," she said. "Engaging in this dialogue within their interprofessional teams, nursing and the other health-care disciplines have begun to break the silence around systemic racism in our health care system."
Oksana Pankova is one of 48 students in the physical therapy program at the College of Rehabilitation Sciences who took part. She said the OIPC course was valuable, but noted it could also be uncomfortable.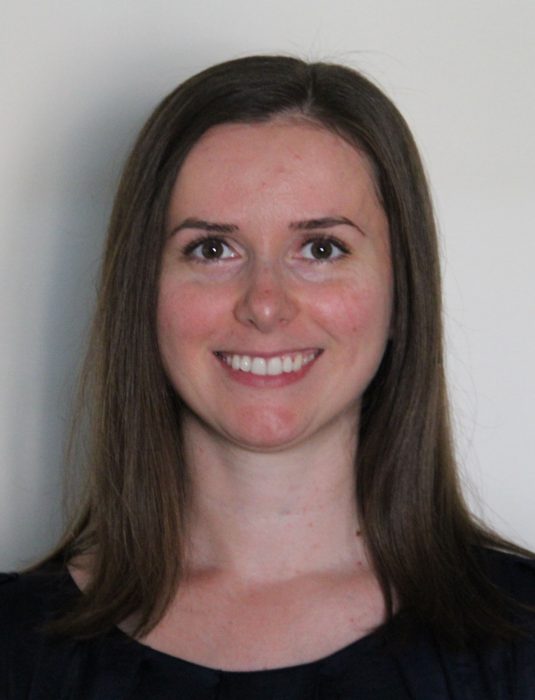 "It put emphasis on what can happen in health-care settings, theoretical scenarios of racism, and it gave an idea of how you can help someone or how you can bring racism to someone's attention," she said. "But I felt everyone was on edge because it's such a sensitive topic, and it can be very heavy and emotional for everyone."
During the sessions, students were placed into small discussion groups of approximately eight students from different programs each with their own personal background. Pankova described some of the stories shared as "heartbreaking."
"It pained me to hear stories from my groupmates of what they went through in Canada and hear their experiences [of racism] firsthand," she said.
Pankova moved to Manitoba from Russia about 10 years ago and was surprised at the amount of racism she witnessed, particularly to Indigenous Canadians.
"It still shocks me that this is happening in Canada, but at the same time I am grateful for the information because I'm not blind to it now," she said.