International Medical Graduate Program Graduation Ceremony on Feb 24
February 23, 2016 —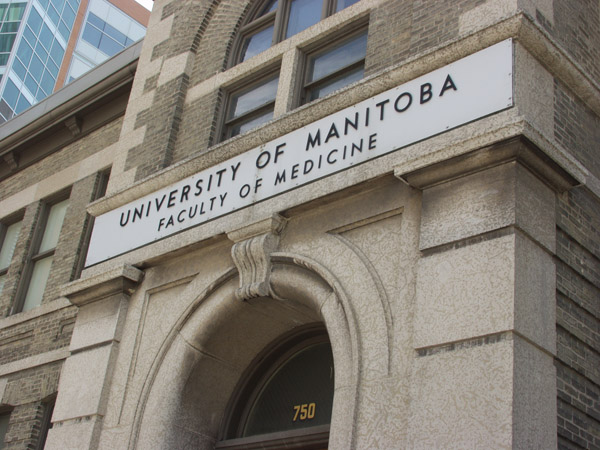 Twenty new internationally-trained physicians will begin family medicine practice in the coming months in rural and underserviced areas in the province after completing the University of Manitoba Medical Licensure Program for International Medical Graduates (MLPIMG).
"Our graduates will serve the health-care needs of people in the areas with the most urgent needs in rural and northern Manitoba," says Martina Reslerova, Director of the International Medical Graduate Program, College of Medicine, Faculty of Health Sciences.
This week, about half the members of the Class of 2016 MLPIMG, will participate in a graduation ceremony on Wednesday, February 24, 2016 at 11 a.m. in John Buhler Atrium, 715 McDermot Ave. The other half will graduate in June. The Class of 2016 had staggered start dates to align their entry to training program with the College of Medicine Postgraduate Medical Education residency programs which begin on July 1. All members of the MLPIMG Class of 2017 will begin their 13-month program in June 2016.
Created in 2001, the MLPIMG is a training program designed to enhance the skills of IMG physicians and license more internationally-trained physicians to practice family medicine and contribute to service delivery across the province. The program entails 13 four-week postgraduate medical education rotations.
This week's graduates – from Iraq, Egypt, India, and Iran – will begin practice in one of Manitoba's Regional Health Authorities (RHAs): Five will go to the Northern RHA, three to the Southern RHA, and one each to Prairie Mountain Health, Interlake-Eastern and the Northern Medical Unit.
What: International Medical Graduate Program Graduation Ceremony
When: Wednesday, Feb. 24, 11:00 a.m.
Where: John Buhler Atrium, 715 McDermot Ave. University of Manitoba Bannatyne Campus