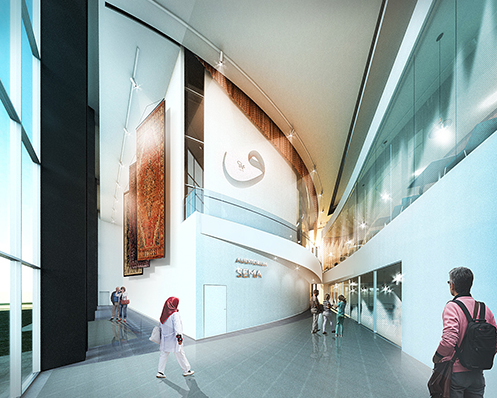 Interior Design Research Awards announced
October 25, 2016 —
Interior Designers of Canada and Milliken have recently announced two recipients of the second annual Design Research Award.
The award recognizes individuals who have demonstrated excellence and innovation through interior design research in two categories: the Educator/Practitioner category for research conducted at the masters or doctorate level, and the Student category for major research projects conducted by final-year students.
Congratulations to Department of Interior Design Associate Professor, Lynn Chalmers, for receiving the prize in the Educator/Practitioner category.  Dr Chalmers's research focused on personalia and women's spatial practices in the routine office.  Also, congratulations to recent graduate, Umid Abdullaev (M.I.D), whose research concentrated on design for second generation Muslims in Canada, for taking home the prize in the Student category.
The winning entries demonstrated relevance to the profession by outlining the potential impact of their research on the profession and/or the human experience.
Sponsored by Milliken, certificates and cash prizes were awarded at IDC's 44th Annual Meeting in Mississauga, Ontario on September 30, 2016.