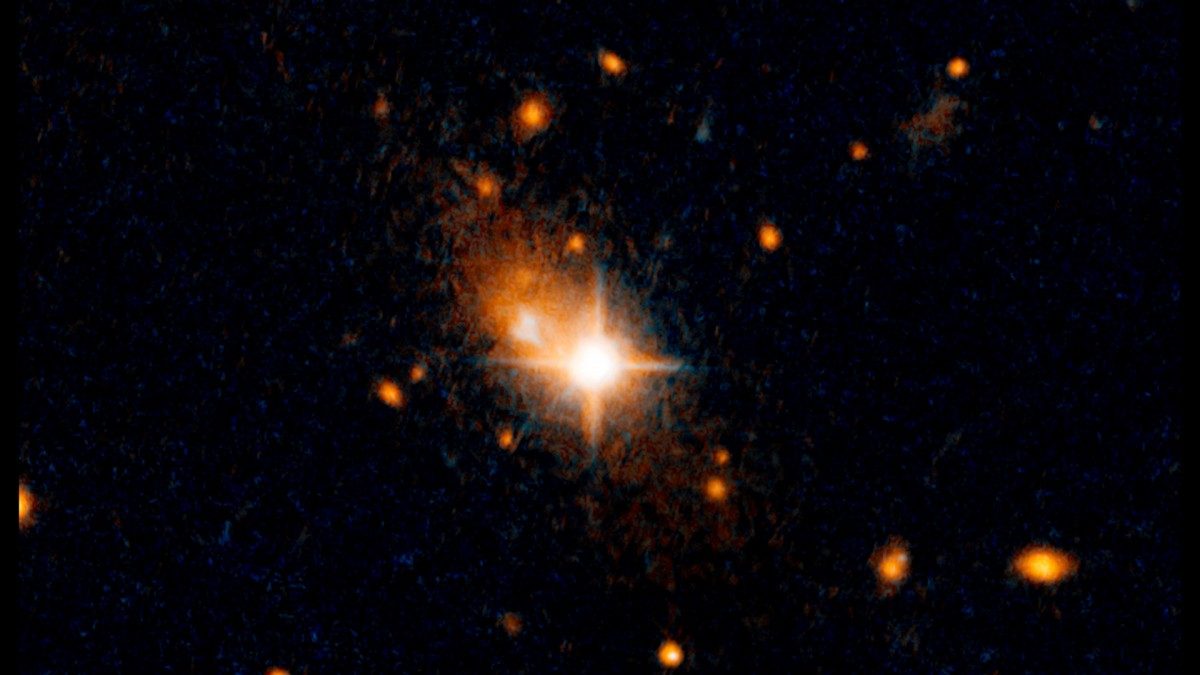 Intergalactic travellers beware: Rogue black holes may be roaming about
March 24, 2017 —
A new study by an international consortium of astronomy researchers has found that massive black holes in the center of galaxies can get "kicked out" by gravitational waves. The result could mean there are supermassive black holes wandering freely through space, certainly a danger for space travellers.
Two U of M astronomers, Stefi Baum and Chris O'Dea are part of an international team that over many years has been obtaining Hubble images of the most powerful radio sources in the universe. They are co-investigators on the Hubble observing proposal that obtained images of the distant Active Galactic Nucleus (AGN) 3C186, which revealed a displaced black hole.
"This result is important because it shows that mergers between two supermassive black holes can result in the merged black hole being given a strong 'kick' from gravitational waves," O'Dea explains. "This kick can remove the black hole from the center of the galaxy and eventually from the galaxy itself."
The team studied a strong source of radio waves known as QSO 3C 186 and found that it was somehow "offset" from the center of its associated galaxy. Their detailed examination of this strange astronomical object suggested that it was created by the collision and merger of two galaxies and their central supermassive black holes. If the merger of the black holes is asymmetric, the merged black hole in the galaxy's center can be thrown out of the galaxy by gravitational waves.
The implications of the study have raised questions about the nature of supermassive black holes in galaxies and the dynamics of how collisions between galaxies can affect displacement of huge amounts of stellar matter. The team offered the term "peculiar wind" as an interpretation of the blue-shifted emission lines of the AGN's spectrum, suggesting it was being "blown away" by the enormous explosive release of gravitational waves in the heart of the galaxy.
O'Dea notes that if the team's interpretation is correct, then such explosions could mean supermassive black holes can be stripped away from their parent galaxies.
"This suggests that there could be population of rogue supermassive black holes roaming the space between galaxies," he says.
And that could mean bad news for interstellar travellers, such as on the Federation's Enterprise.
The study was published this month in the journal Astronomy & Astrophysics.
For more information on this discovery, click here.
Research at the University of Manitoba is partially supported by funding from the Government of Canada Research Support Fund.