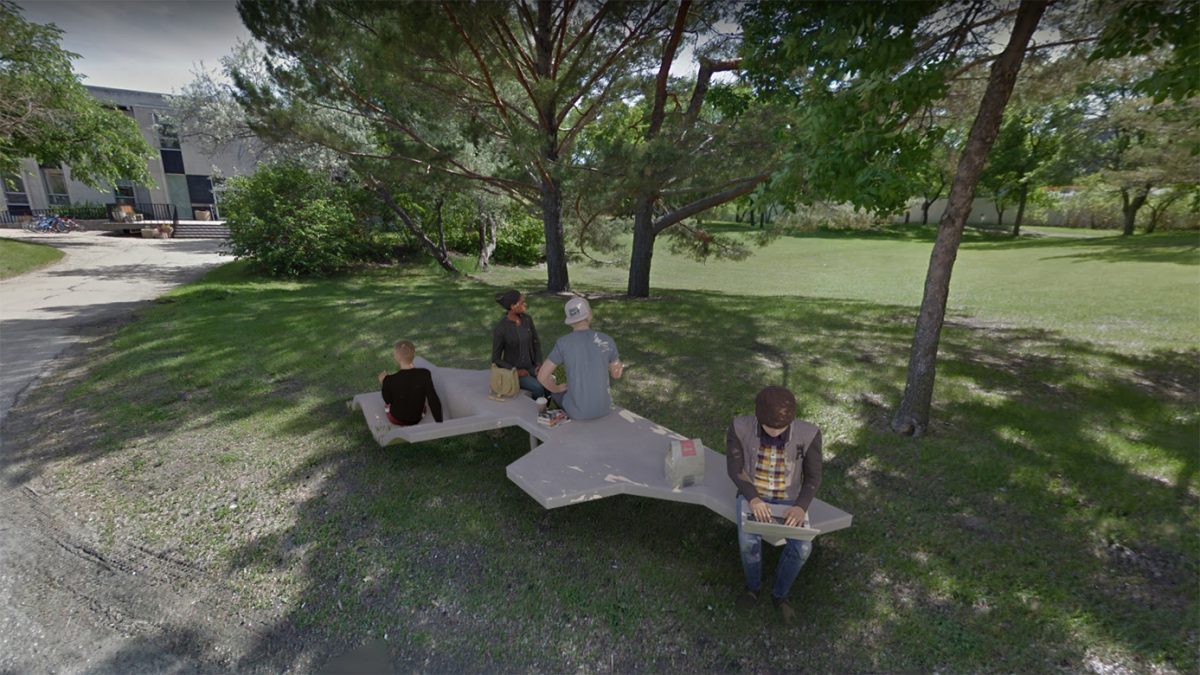 Interdisciplinary student team takes home 3rd place in national competition
Faculty of Architecture and Price Faculty of Engineering students collaborate to win Precast Concrete Student Wellness Bench Competition
March 30, 2021 —
The Faculty of Architecture and Price Faculty of Engineering are pleased to announce that a collaborative initiative has gained students national recognition in the 2020-2021 Precast Concrete Student Competition.
The Wellness Bench Competition, hosted by the Canadian Precast/Prestressed Concrete Institute (CPCI), was open to Architectural and Engineering students from Canadian universities. The theme focused on wellness and submissions had to highlight the opportunity that precast con­crete offers in terms of construction, safety, structural strength, design innovation, social value, maintenance and durability.
The winning team included Faculty of Architecture students Kerui Zhang and Michael Wu and Price Faculty of Engineering students Ianna Liu, Matthew Ma and Sky Liu and the team was supervised by Janelle Harper, Mojtaba Hassanzadeh, Marcella Eaton, Ph.D., and Qingjin Peng, P.Eng. Ph.D. Their submission, The Cantilevered Bench was designed to provide a space to relax and connect with nature. The design took advantage of the added tensegrity of pre-stressed reinforced concrete and mimicked the natural structures of tree branches. The bench design accommodates multiple programs and social exchanges, allowing users to interact with it their way and help to harness a sense of place and ownership.
Faculty of Architecture student, Amber Perron, was also recognized with an honorable mention for her bench titled Levitation. Amber's design highlights the versatility of precast/prestessed concrete by making parts of the bench appear to be floating. The mode of occupation is left to the occupant, so the use of the bench is ever evolving. Levitation aimed to change the static perception of seating and invite people to engage with their surroundings.