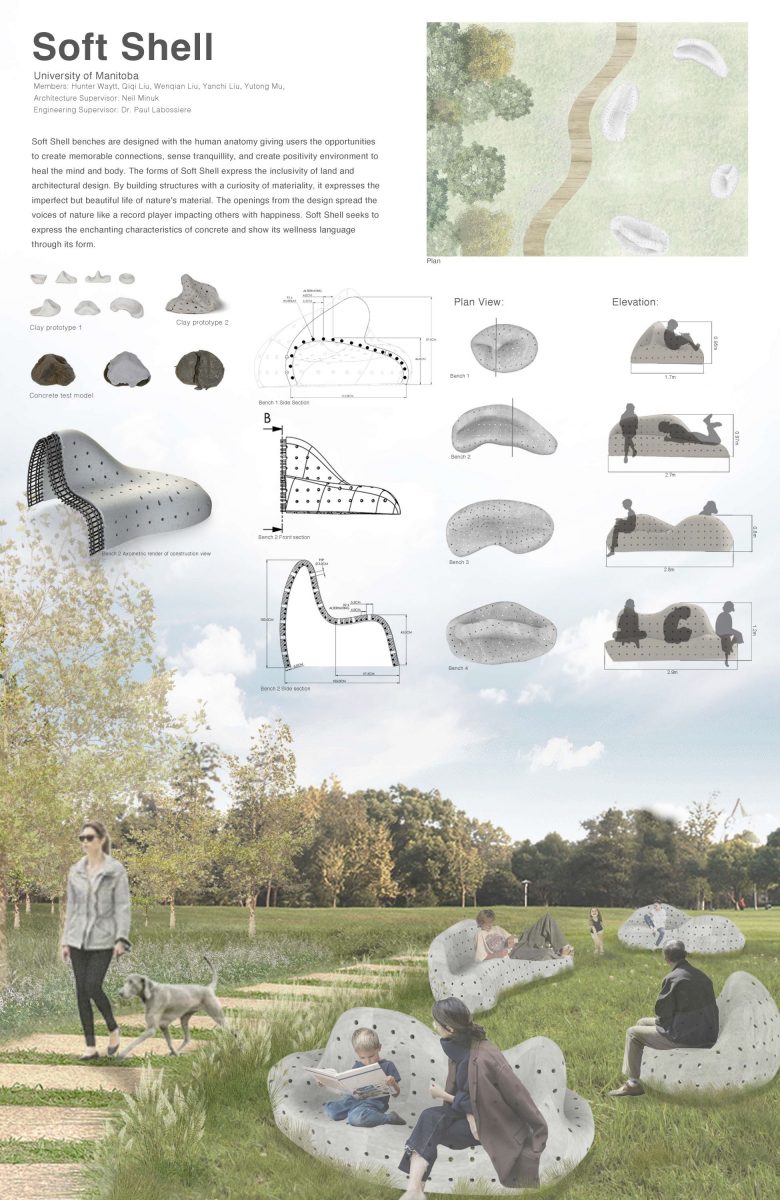 Interdisciplinary student team takes home 2nd place in national competition
Faculty of Architecture and Price Faculty of Engineering students collaborate to win Precast Concrete Student Wellness Bench Competition
April 14, 2023 —
The Faculty of Architecture and Price Faculty of Engineering are pleased to announce that a collaborative initiative has gained students national recognition in the 2022-2023 Precast Concrete Student Competition.
The Wellness Bench Competition, hosted by the Canadian Precast/Prestressed Concrete Institute (CPCI), was open to Architectural and Engineering students from Canadian universities. The theme focused on wellness and submissions had to highlight the opportunity that precast con­crete offers in terms of construction, safety, structural strength, design innovation, social value, maintenance and durability.
The winning team included Faculty of Architecture students Wenqian Liu, Yutong Mu, Yanchi Liu, and Qiqi Liu from the Price Faculty of Architecture and Faculty of Engineering student Hunter Waytt. The team was supervised by Assistant Professor Neil Minuk from the Faculty of Architecture and Associate Dean (Design Education) Paul Labossiere from the Price Faculty of Engineering.
Their submission, Soft Shell was designed with the human anatomy in mind, giving users the opportunities to create memorable connections, sense tranquility, and create a positive environment to heal the mind and body. Soft Shell seeks to express the enchanting characteristics of concrete and show its wellness language through its form.