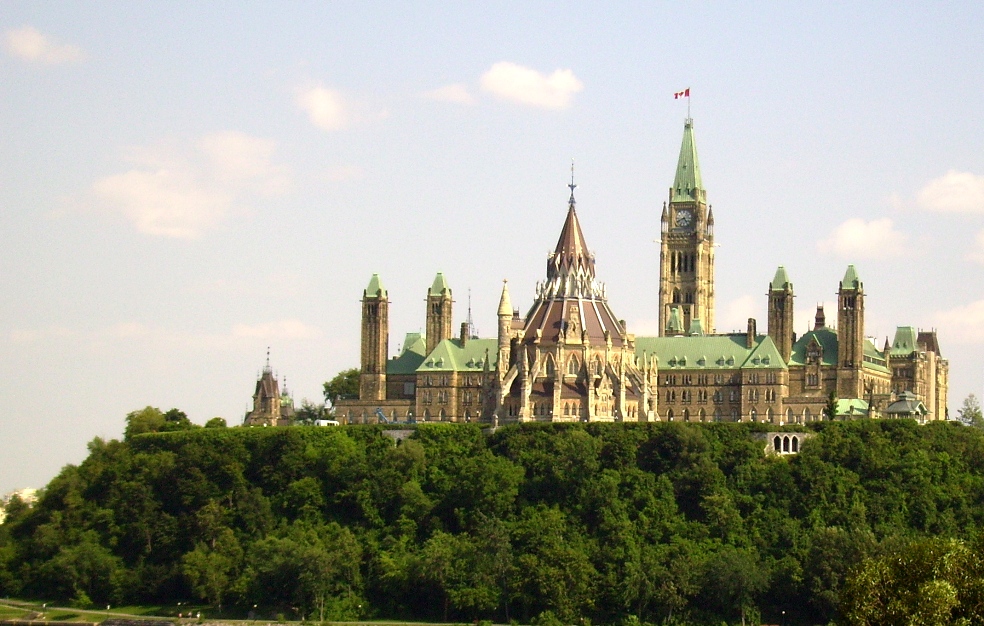 Indigenous U of M students chosen to represent federal ridings for Daughters of the Vote
January 5, 2017 —
Carly McLellan (Cree-Métis from Thompson and a first-year student in the Max Rady College of Medicine) and Taylor Morriseau (Cree of Peguis First Nation and a fourth-year microbiology student in the Faculty of Science) have been chosen to represent their federal ridings in the upcoming Daughters of the Vote conference.
This conference is a national historic initiative that will mark the 100th anniversary of women's formal political engagement in Canada.
It will take place on unceded Anishinaabe/Algonquin territory (Ottawa, Ontario) from March 6-8, 2017 to coincide with International Women's Day on March 8.
"100 years ago, some women in three Canadian provinces (Alberta, Manitoba and Saskatchewan) won the right to vote in provincial elections. A year later, that same right was extended to a limited number of women in federal elections," writes Equal Voice. "Following these partial victories, it would take another 45 years for the majority of women living in Canada (over the age of 18), including [I]ndigenous women living on federal reserves, to win the right to vote.
Equal Voice, the organizers of the conference, received more than 1,500 applications from which they selected 338 young women (aged 18 to 23), one from every federal riding in Canada, to take their seat in Parliament to represent their community and share their vision of Canada.
The objective of the conference is for emerging young women leaders to become familiar with the political system "so that they are equipped and inspired to participate in the formal political sphere in the years and decades to come," writes Equal Voice. As part of the conference, participants will hear from outstanding women leaders from every sector and take part in provincial events leading up to the conference.
Participants receive an all-expenses paid trip to Ottawa.
Carly and Taylor are outstanding leaders and are excelling in academics, engaged in co-curricular activities, and actively involved in their communities. Carly is an alumna and Taylor is a current member of the Indigenous Circle of Empowerment Student Leadership Development Program.
"Equal Voice is a national, bilingual, multi-partisan organization dedicated to electing more women to all levels of political office in Canada," says the organization on its website.
Justin Rasmussen 
---
Bio details on more University of Manitoba students selected for the Daughters of the Vote conference include:
Alana Robert – "Alana Robert is a first-year student at Osgoode Hall Law School, who aspires to pursue a career in Human Rights law. Alana is the Founder and President of Justice For Women (at the University of Manitoba), a student group that advocates for gender equality." Read more on Alana here and here.
Jacqueline Keena – "Jacqueline holds a BSc in Agribusiness from the University of Manitoba. Throughout her academic career, Jacqueline was active in student government as the Chief Returning Officer, Chair of the Electoral Reform Board, and as a member of the Bylaws committee for the University of Manitoba Students' Union."
Johise Namwira – "Johise Namwira is a 3rd year student at the University of Manitoba pursuing an honours degree in Women's and Gender Studies, and Sociology. In the future, she hopes to work in the field of International Human Rights with a focus on gender equity and decolonization."
Chimwemwe Undi [BA(ADV)/16] – "Chimwemwe Undi was raised first in southern Africa and then as a guest on Treaty One Territory in south Winnipeg. She is currently pursuing an MA in Linguistics at York University, focusing on language use in alternative justice systems."