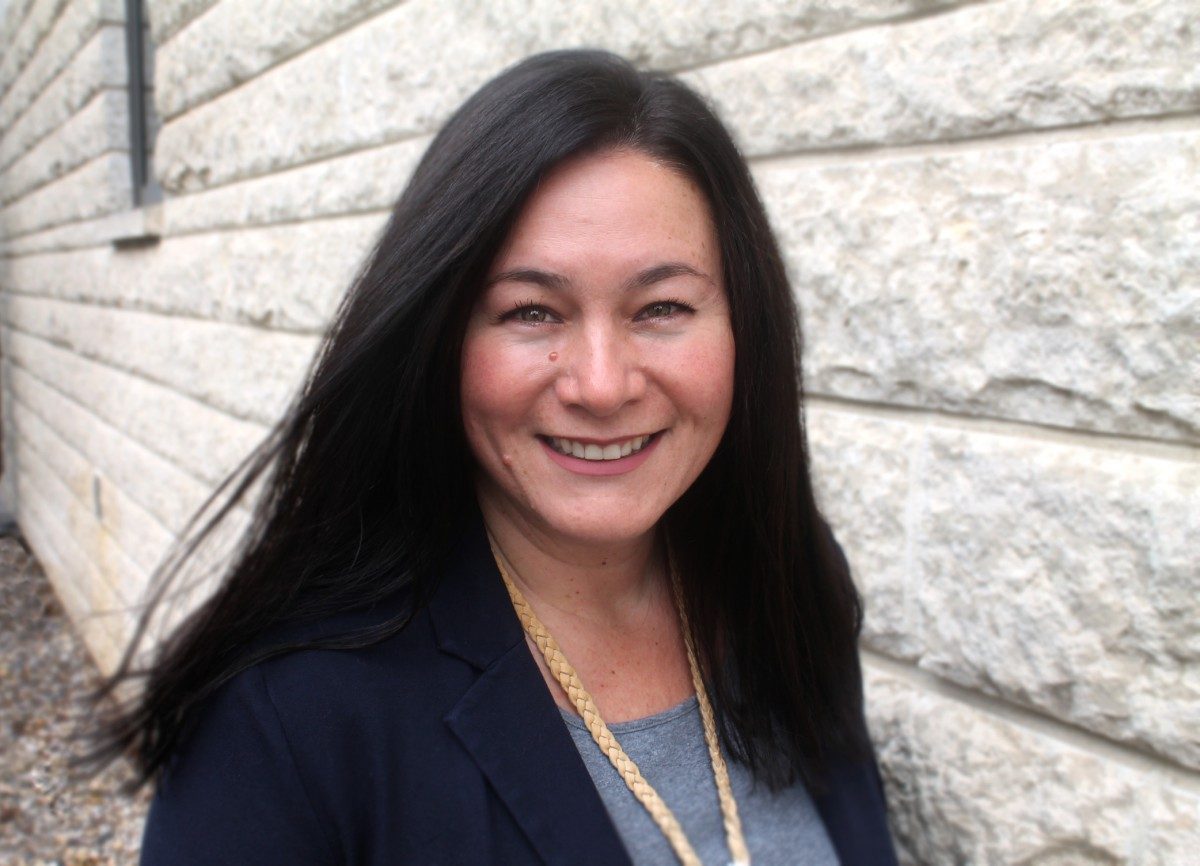 Indigenous student advisor wins National Academic Advising Association grant
April 3, 2018 —
The National Academic Advising Association (NACADA) has named Vanessa Lillie as the recipient of the 2018 Region 6 Tribal Advisor Grant.
Lillie, who is Cree and from Peguis First Nation, is a student advisor in the Faculty of Arts. She holds a Bachelor of Arts Honours [16] in Psychology from U of M.
Having been a student not so long ago herself, Lillie shares that she has gone through many similar situations and challenges that the students she sees face each day. "There are so many pieces of life that have to come together harmoniously in order to support students' success here in the university setting," she says. "Holistic advising makes space for students to be able to discuss differing areas of their life – spiritual, mental, physical, or emotional – any of which may be affecting their studies."
"This award acknowledges all those who have cleared the path in front of me."
She finds academic advising in a culturally appropriate way very rewarding and feels that advising chose her as a career. She is grateful it did saying she feels "passionate about the empowerment of Indigenous people through education and students using their gifts to be able to benefit our families and communities. As an academic advisor, I am humbled to be able to walk with students on their journey".
Criminology and Native Studies student, Alannah Mckay describes Lillie as having a "genuine aura" that is welcoming and supportive. She says Lillie, "seems to have an answer for everything! She makes things easier; from helping me choose classes best suited for my studies and interests to guiding me on the right path in my academic journey". Mckay shared that Lillie not only makes herself available to students but also "builds bonds with students lifting and motivating us to succeed".
"One of Vanessa's greatest strengths in advising is her genuine approach to student success," shared Lesley Friesen, Faculty of Arts Undergraduate Program Manager. "She offers holistic advice that encourages students to explore their interests and embrace their abilities." Friesen adds that Lillie is also a great collaborator with her colleagues, participating in many initiatives to enhance the student experience and help strengthen the on-campus Indigenous community.
Seeing the students' resiliency, creativity, and success is what inspires Lillie daily to be an advisor. She also expressed gratitude for the part her supportive leaders and co-workers have played in her journey so far. "Many of my colleagues have worked for years to provide the opportunity for me to do my job, in the way that I do it, in this role. This award acknowledges all those who have cleared the path in front of me."
NACADA supports quality academic advising in institutions of higher education to enhance the educational development of students. The Region 6 Tribal Advisor Grant recognizes advisors who are responsible for advising Indigenous students in Region 6, which includes the Northwest Territories, Manitoba, Saskatchewan, North Dakota, South Dakota, Nebraska, Iowa, and Minnesota. The grant covers the registration fee for the regional conference and provides a one-year NACADA membership.