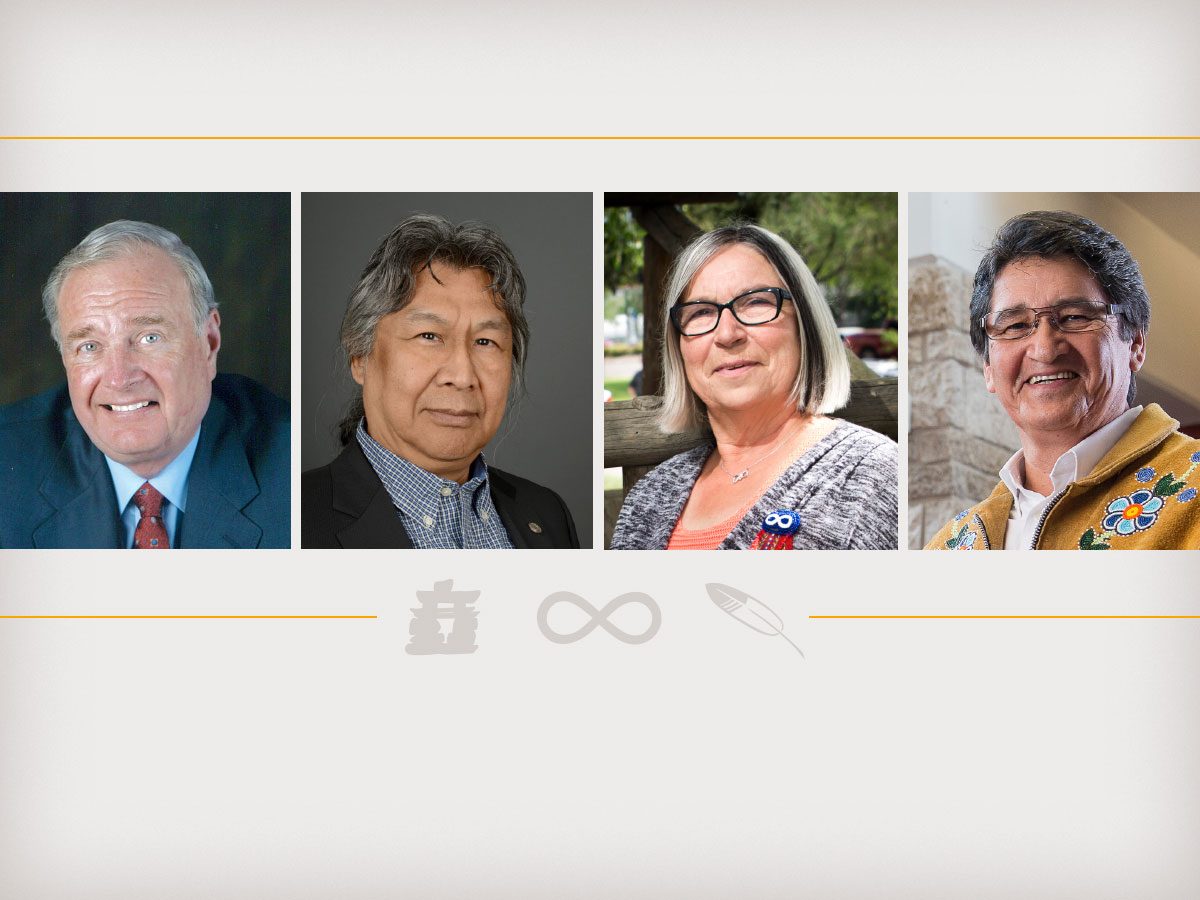 Indigenous leaders to gather with former PM at U of M
April 28, 2017 —
Indigenous leaders from across Canada will join former Prime Minister The Right Honourable Paul Martin at the University of Manitoba on May 4 for a public roundtable discussion on Indigenous communities in Canada.
Participants at Indigenous Leadership Roundtable 2017 will share experiences, perspectives and learning moments in their journeys toward empowering Indigenous peoples, improving education in Indigenous communities, and moving from theory to action in Reconciliation. Martin will act as moderator for the public discussion.
"I believe young Indigenous Canadians deserve the best education possible," says Martin. "This is both a moral issue and an economic issue, and we ignore it at our peril."
Joining Martin – who served as Prime Minister of Canada from 2003 to 2006 – on the panel will be: Stephen Kakfwi, president and CEO of Canadians for a New Partnership, a group supporting and encouraging relationship building between Indigenous and non-Indigenous peoples; Audrey Poitras, president of the Métis Nation of Alberta (MNA), whose influential work in the preservation of Métis culture, history and language has been celebrated for over 20 years; and former National Chief for the Assembly of First Nations and U of M alumnus, Ovide Mercredi.
"We have the blue print for Nation to Nation relationships: Indigenous Self-Determination, Treaties, Royal Proclamation of 1763, Section 35 of Canadian Constitution, Charlottetown Accord, Kelowna Accord, Report of the Royal Commission on Aboriginal Peoples, Report of the Truth and Reconciliation Commission and the UN Declaration on the Rights of Indigenous Peoples. It's purposeful action and implementation that is missing," says Mercredi.
Mecredi is also a University of Manitoba Distinguished Alumni Award recipient and has been an important member of the U of M community in his mentorship role with the Faculty of Social Work and the President's Office.
David Barnard, President and Vice-Chancellor of the U of M, will emcee the important discussion.
"The University of Manitoba is committed to Indigenous education and to creating opportunities for our community to enhance its understanding of Indigenous perspectives," says Barnard. "This roundtable brings together national leaders who have demonstrated a commitment to empowerment, education and Reconciliation. We welcome them to share their knowledge and to help our community reflect on how we move forward."
The event, which will include a Q&A with the panelists, will take place in the Great Hall (Room 218, University College) on the Fort Garry Campus from 11:30 a.m. to 1:30 p.m. on May 4. Doors open at 11 a.m. A light lunch will be provided.
For those who can't attend, the event will be streamed. Go here to watch online.