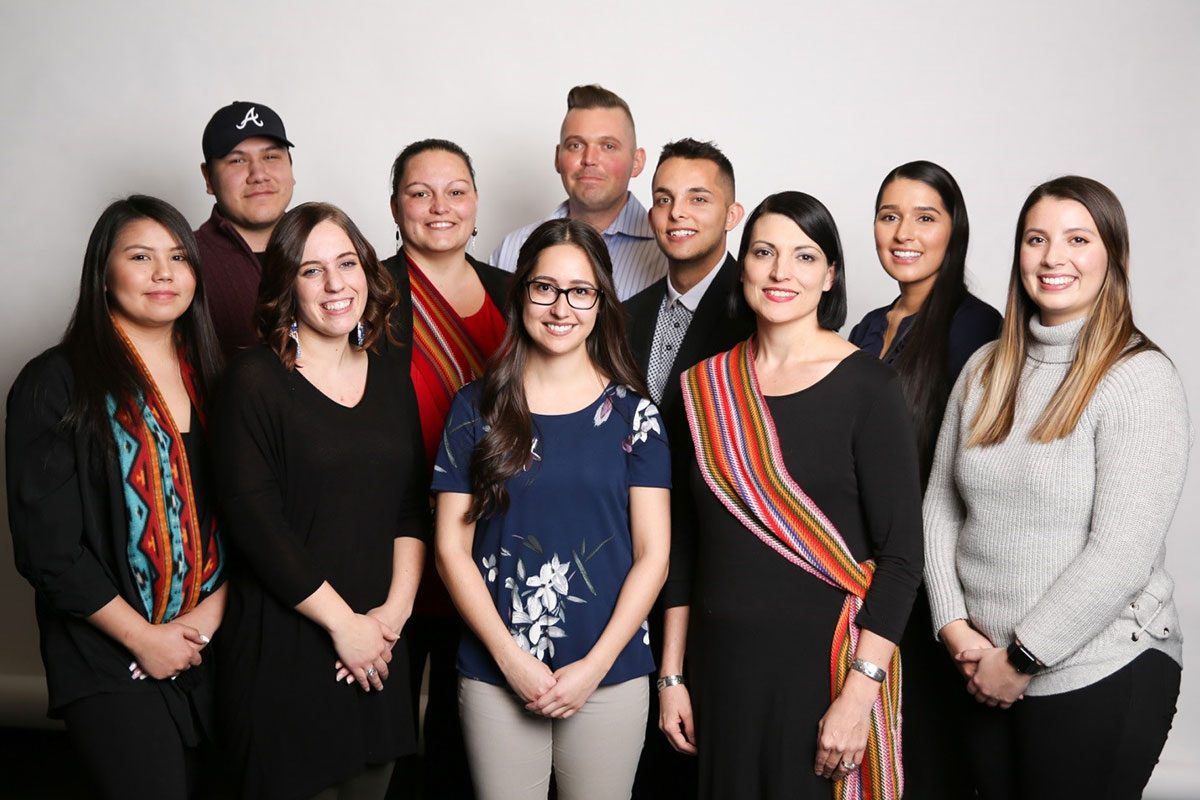 Indigenous Circle of Empowerment now accepting applications
August 22, 2018 —
Indigenous students who demonstrate drive, determination and leadership are invited to take their university experience to the next level.
The Indigenous Circle of Empowerment (ICE), an approved Co-Curricular program, provides Indigenous students with opportunities and resources to develop their leadership skills, connect with their culture, expand their personal and professional networks, volunteer in the community and work on impactful projects.
Students are expected to attend regular meetings throughout the academic year, participating in both workshops and conversations with Indigenous community leaders. They also have the opportunity to participate in traditional activities, public speaking training and special events, including a President's Reception.
"Being a part of ICE has been an amazing experience. Not only have I grown as a leader in so many ways through meeting and learning from other Indigenous leaders in my community, but I also have been able to connect with my Indigenous culture even further," says Gillian McIvor, a fourth-year student in the Faculty of Science.
Gabrielle Wilson, a former ICE participant who was recently accepted into the M.D. Doctor of Medicine program in the Max Rady College of Medicine, also benefited from the ICE programming.
"ICE has significantly increased my confidence in all aspects of my life. It has allowed me to strengthen both my personal identity and my Indigenous identity, and now I have a greater understanding of my purpose in life," she says. "ICE has given me the opportunity to meet life-long friends, connect with inspirational leaders in the community, increase my communication skills and travel."
Applications for the 2018/19 academic year are now being accepted. The deadline to apply is Sept. 16. For more information on eligibility requirements and how to apply, please visit the ICE website.