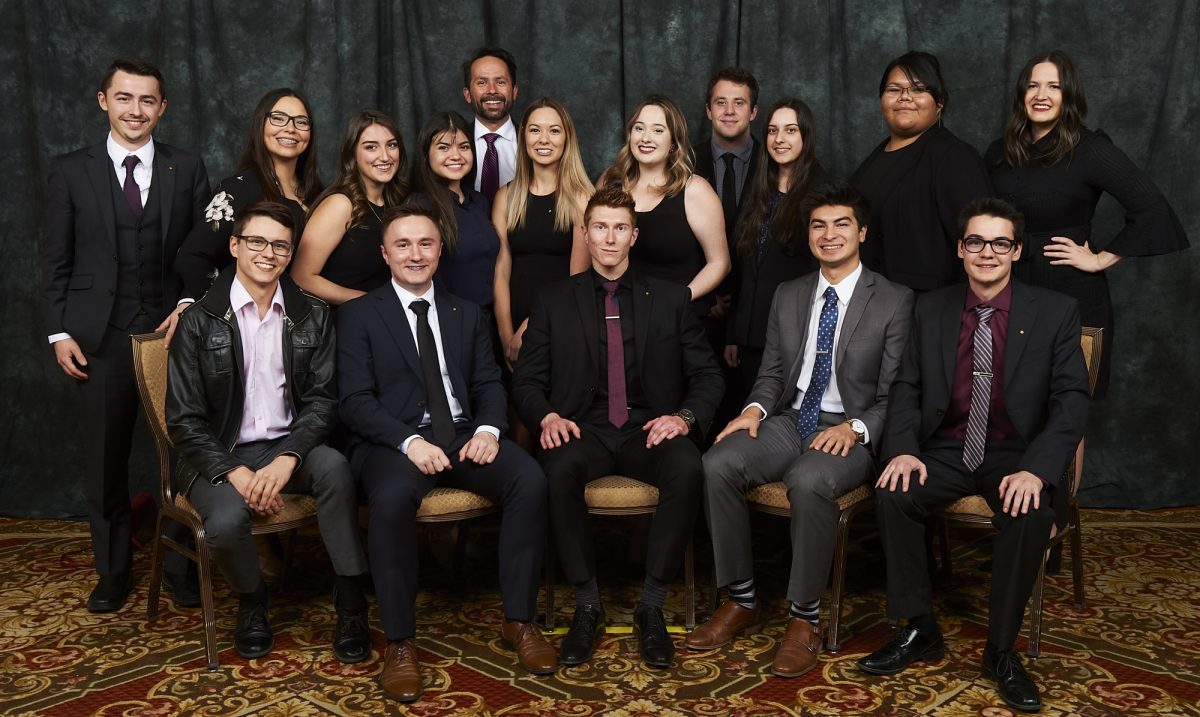 Indigenous Business Education Partners (IBEP) program celebrates 25 years
September 5, 2019 —
The Indigenous Business Education Partners (IBEP) program has provided a sense of community for Indigenous (First Nations, Metis and Inuit) students studying at the Asper School of Business for 25 years.
While the program's core mission has remained the same, the program has grown in size since its inception.
"IBEP started as a pilot project in 1994, with a modest cohort of five students," says Peter Pomart, IBEP program director. "Over the ensuing years, our students helped build it into a thriving community of 55-60 Indigenous students. We now welcome Indigenous Asper MBA students to our community. To date, 129 Asper alumni have chosen to share their journey with IBEP and they pursued their Bachelor of Commerce (125) or Asper MBA (4) degrees."
Over the past two decades, IBEP has turned out many notable alumni, including Joe Olivier [BComm (Hons)/97], Regional Vice President, High Net Worth Clients, Caribbean Banking at RBC, and Judy Klassen [BComm (Hons)/13], who was recently nominated as the federal Liberal candidate for the riding of Churchill-Keewatinook Aski. Klassen previously served as Member of the Legislative Assembly (MLA) of Manitoba for the riding of Kewatinook since 2016.
"Our alumni have launched their careers in a variety of sectors, including finance, marketing, accounting, public office, law and more. We are proud of their collective accomplishments," says Pomart.
IBEP will celebrate its 25th year at a Homecoming reception event, where attendees will watch a presentation on the program's journey and Pomart will speak to the program's milestone year. IBEP staff will also give a tour of the renovated spaces in the Drake Centre, which includes the official unveiling of the IBEP Student Lounge's Indigenous-inspired mural, commissioned by Winnipeg-based artist Dee Barsy.
IBEP is also celebrating another important milestone this year: the 15th annual Visionary Indigenous Business Excellence (VIBE) Awards. The VIBE Awards celebrate the achievements of Indigenous entrepreneurs and business leaders making a difference in Winnipeg and beyond. This year's recipients of the VIBE Awards are Angie Zachary of Be●YOU●Tee Factory, Bar, and School and Troy McLennan of HUB Technology Solutions.
Click here for information on Asper Homecoming events and visit the IBEP website for tickets to the 15th annual VIBE Awards.