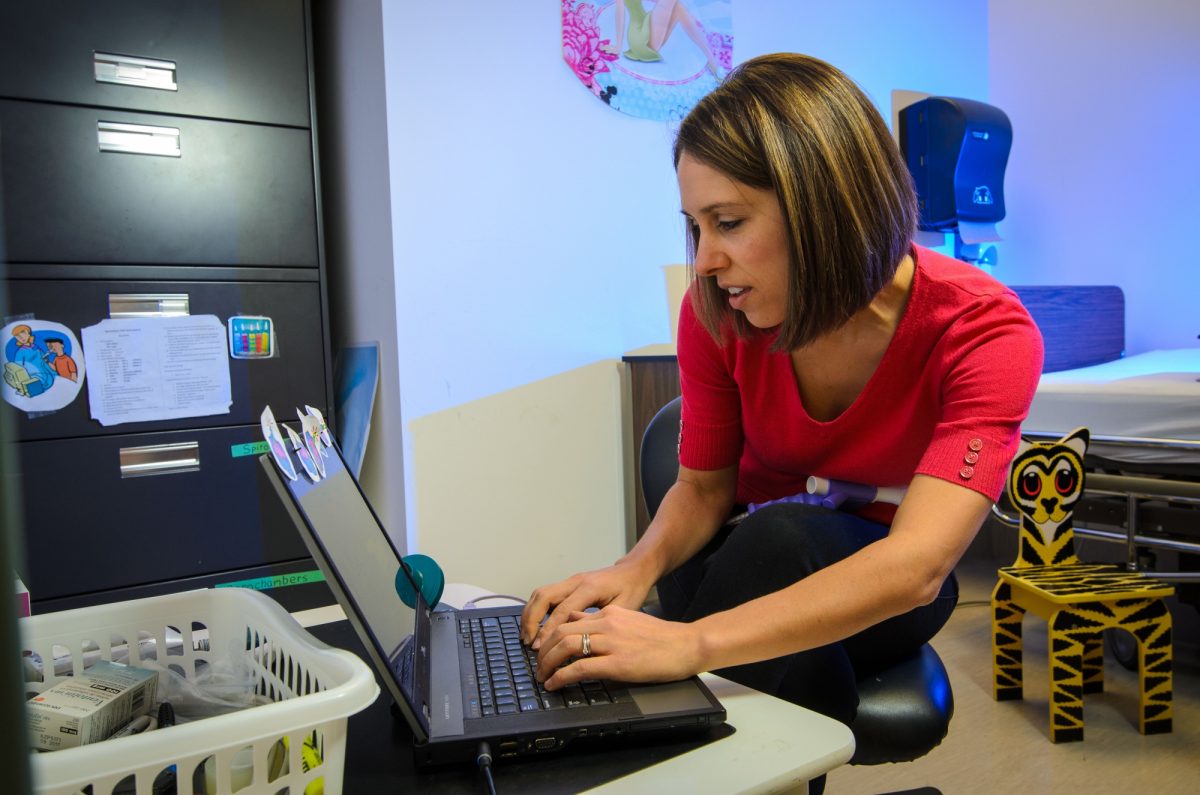 Improving global health through breast milk
A $6.5 million grant has been awarded to a University of Manitoba researcher by the Bill & Melinda Gates Foundation
February 4, 2020 —
A $6.5 million grant has been awarded to a University of Manitoba researcher by the Bill & Melinda Gates Foundation to establish a new global health initiative dedicated to breast milk: the International Milk Composition (IMiC) Consortium. This transformational gift is part of the UM comprehensive Front and Centre campaign, supporting the university's strategic priorities in teaching and learning, discovery, and community engagement. A celebration of Front and Centre will be held on April 2.
The IMiC Consortium will undertake a comprehensive analysis of human milk components linked to infant growth and resilience, in order to inform maternal and infant nutrition recommendations and interventions.
"The University of Manitoba thanks the Bill & Melinda Gates Foundation for this commitment to improving the health of children and mothers around the globe," said Dr. Digvir Jayas, Vice-President (Research and International).
Breastfeeding provides optimal nutrition and immune protection to infants, including a plethora of health-promoting factors that support infant growth and development. However, the nutritional and non-nutritional components are highly variable between and within mothers and little is known about these variations.
"Breast milk is fascinating," says UM assistant professor Dr. Meghan Azad, Canada Research Chair in Developmental Origins of Chronic Disease and a research scientist at the Children's Hospital Research Institute of Manitoba (CHRIM). "It is so fundamentally important to infant health, and yet we know surprisingly little about breast milk composition and its variation around the world. This project will help us learn about how human milk helps human babies develop and grow up healthy."
The research will be critical to understanding why some breastfed infants can still develop infections or struggle to achieve optimal growth trajectories, and also for optimizing nutrition for infants who cannot be breastfed.
The IMiC Consortium will bring together five research groups studying maternal nutrition and infant growth in Tanzania, Pakistan, Nepal, Burkina Faso and Canada. It will also include human milk scientists who will analyze a vast array of different milk components, including macronutrients, vitamins and minerals, prebiotic sugars, hormones and growth factors. Initial analyses will involve 1200 mother-infant pairs.
The IMiC Consortium will also include data scientists who will use machine learning to address critical research questions such as:
What is the variability in breast milk composition in different geographic settings?
How are various components in breast milk correlated with each other?
How is breast milk composition influenced by maternal, environmental and sociodemographic factors?
Which components of breast milk are associated with healthy infant growth patterns?
Research at the University of Manitoba is partially supported by funding from the Government of Canada Research Support Fund.