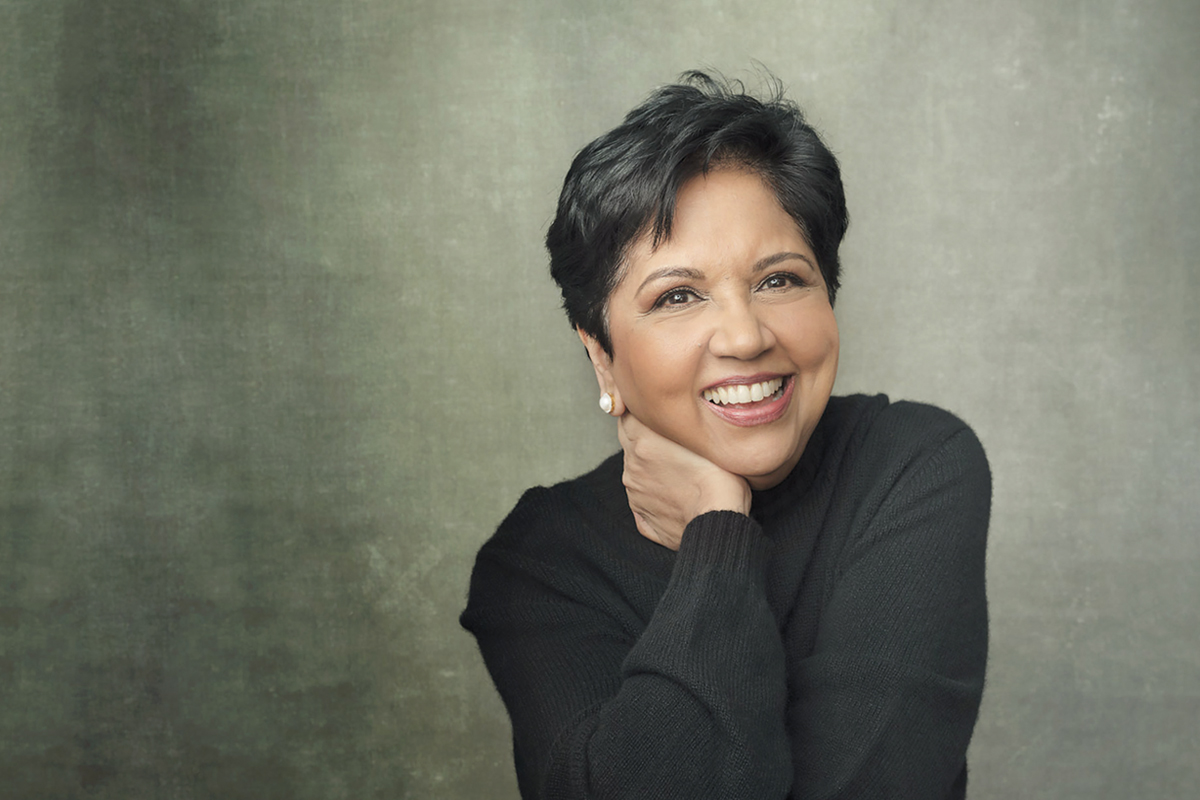 IDEA student event featuring iconic global leader Indra Nooyi
Influential business leader to speak at the Asper School of Business on the Fort Garry Campus
March 23, 2022 —
The Associates of the Asper School of Business invite UM students to get up close and personal with Indra Nooyi, one of the world's most admired and influential business leaders, on May 3, 2022.
Revered role model Indra Nooyi is the recipient of the 2022 International Distinguished Entrepreneur Award (IDEA). Shattering the glass ceiling with an illustrious career including over a decade as CEO of PepsiCo, Nooyi became the first woman of colour and immigrant to lead a Fortune 50 company and represents the immense importance of diversity and inclusion at all levels of leadership.
The IDEA student presentation takes place prior to the IDEA dinner providing students the opportunity to learn from and connect with the world's top entrepreneurs and business leaders. A live presentation from Nooyi followed by a Q&A facilitated by the 2022/2023 CSA President Kyla Mae Dacanay. Students will have the opportunity to ask questions and connect with Nooyi as she shares stories and the lessons learned throughout her distinguished career.
"Indra Nooyi is one of the world's most celebrated business leaders and is a champion for women, equity, inclusion and sustainability. Her phenomenal achievements and positive impact on society will inspire our students, faculty, staff and business community, and we are honoured to welcome her to the Drake Centre for this event," said Dr. Bruno Silvestre, Acting Dean and CPA Manitoba Chair in Business Leadership. "We thank The Associates for creating this unique annual opportunity for our students to connect with the world's top entrepreneurs."
Over the past 38 years IDEA has welcomed an outstanding list of 38 distinguished IDEA recipients to the Drake Centre. Students have had the exclusive opportunity to connect with global leaders including Sir Richard Branson, Stu Clark, Paul Desmarais Sr., David Foster, Ross Perot, Heather Reisman & Gerald Schwartz, Dame Anita Roddick, David Thomson, Prem Watsa, Arianna Huffington, and Dr. Hartley Richardson.
—
Student Presentation – Event information
May 3, 2022 | 10:15 am – 11:15 am
Room 343, Drake Centre, 181 Freedman Crescent, Asper School of Business, University of Manitoba
—
Since 1984, The Associates of the Asper School of Business have presented the International Distinguished Entrepreneur Award to illustrious business leaders who have achieved international stature, outstanding entrepreneurial success and have made an exemplary global contribution. IDEA is internationally recognized as prestigious honour and provides notoriety to the University of Manitoba, the Asper School of Business, and the Associates of the Asper School of Business.
Indra Nooyi will be presented with the award at the 38th IDEA dinner on May 3, 2022, in Winnipeg at the RBC Convention Centre.
Read more about Nooyi's remarkable achievements in the official IDEA announcement here: