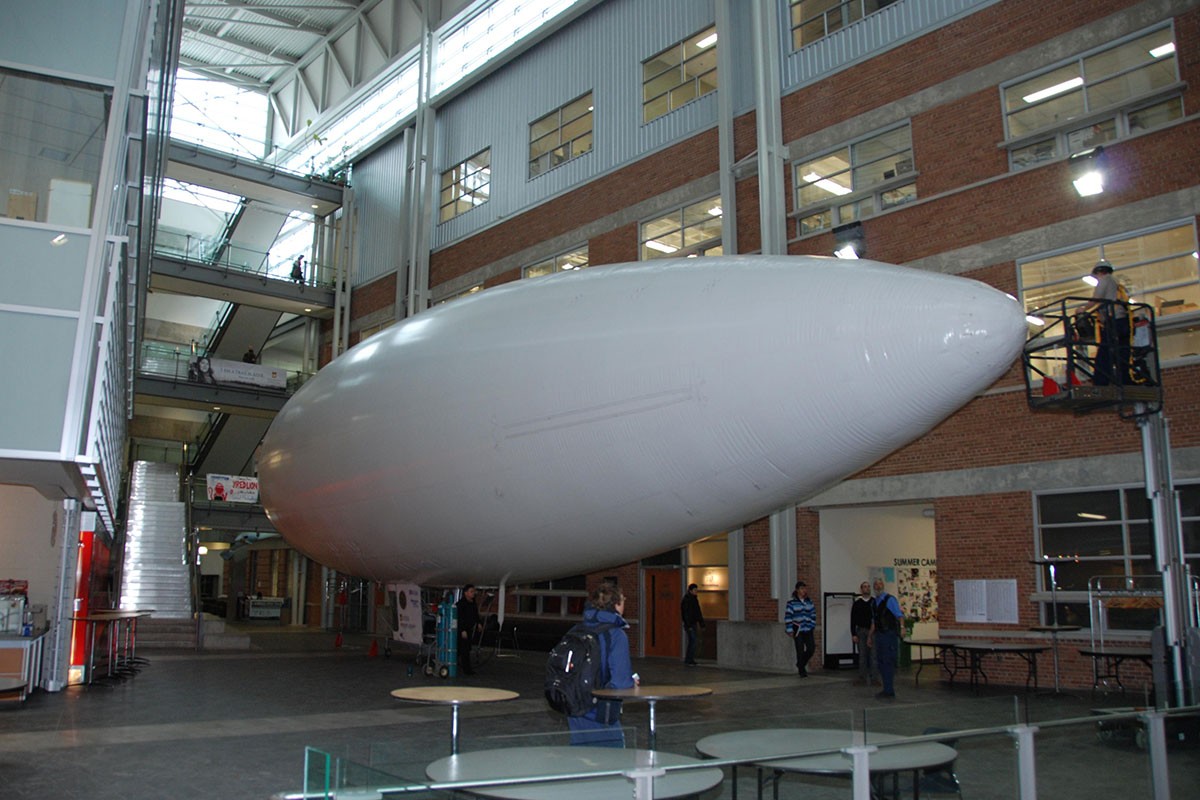 Ice roads and Cargo Airships – State of the Technology and Opportunities for the North
May 15, 2017 —
The impact of climate change on the ice roads of Manitoba is impossible to ignore.
Since 1997, their season has been halved, and the wide temperature variations now experienced are increasing the risk of using these life-lines to remote, fly-in communities.
Alumna Judy Klassen, MLA represents the Manitoba riding of Kewatinook that has the largest fly-in communities. Judy has traveled these ice roads to meet her constituents and will speak personally about the conditions and challenges faced by the remote communities.
Fortunately, a solution to the failing ice road system may be just around the corner – cargo airships. Airship technology is being rediscovered, just like electric cars and wind turbines, as part of a new low-carbon future. Dr. Barry Prentice is a recognized expert in airship technology and has published extensively. He will be presenting the results of 17 years of research in this field.
What: Public lecture, Ice roads and Cargo Airships – State of the Technology and Opportunities for the North
Where: RBC Convention Centre, Room 2H (north building), 375 York Ave, Winnipeg, MB
When: Wed., May 17, 7-9 p.m.
Speakers: Ms Judy Klassen, Interim Leader, Manitoba Liberal Party and MLA for Kewatinook; Dr. Barry E. Prentice, Professor, University of Manitoba
Topics covered in the lecture
Airship developments in the US, Brazil, Russia, France, England, Germany and Canada
Airship innovations – new materials, designs, ground handling systems
Opportunities that cargo airships offer to remote communities and resource developments
Environmental benefits and compatibility with northern values
The public is invited to learn more about this technology and what it could mean to Northern Canada.