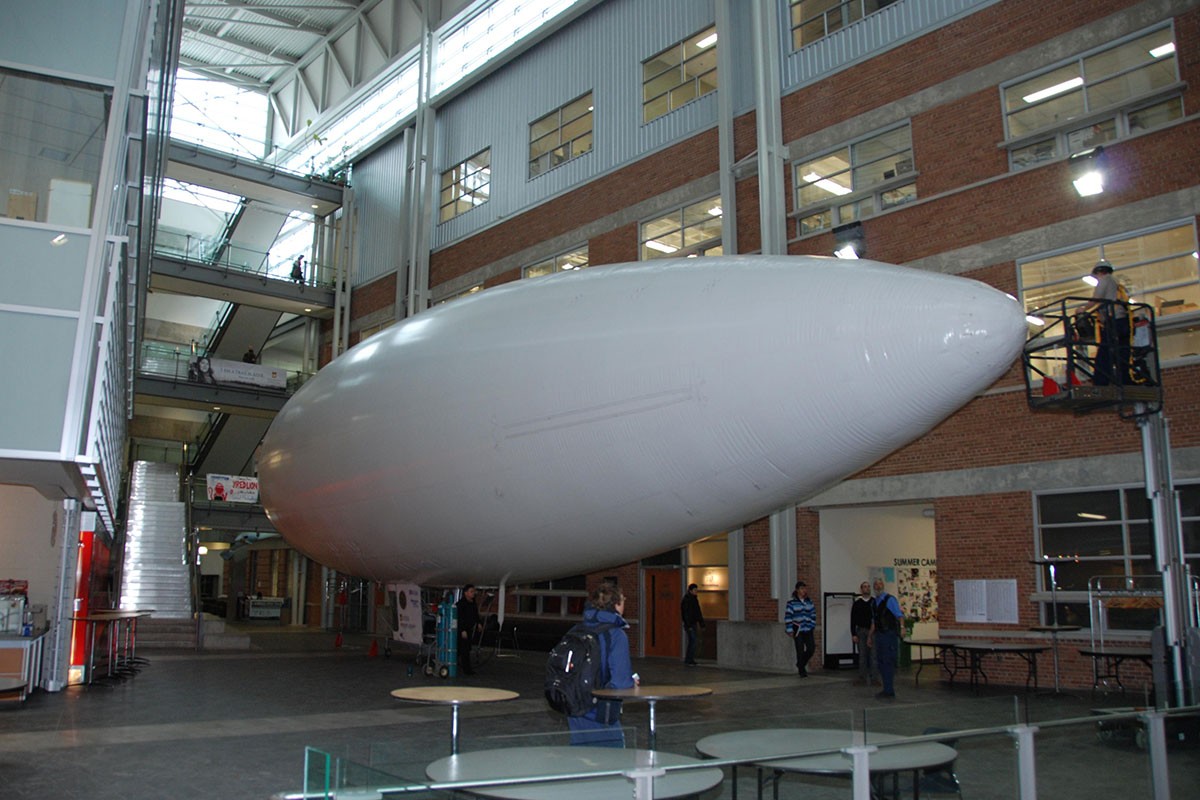 #iamMB highlights Asper airships prof
June 9, 2017 —
Barry Prentice, professor of supply chain management at the Asper School of Business, has been nominated as an entrant in CBC Manitoba's 2017 storytelling project, #iamMB. The project shares the stories of those who have shaped Manitoba's past, are shaping its present, or will shape its future.
According to CBC Manitoba, Prentice's research and development of airships offers a potential solution "to the problem of failing ice roads in northern Manitoba and elsewhere in Canada. Airships would provide residents of remote communities with a reliable system to transport essentials to their communities."
#iamMB will share stories each week leading up to Canada Day and into July and August.