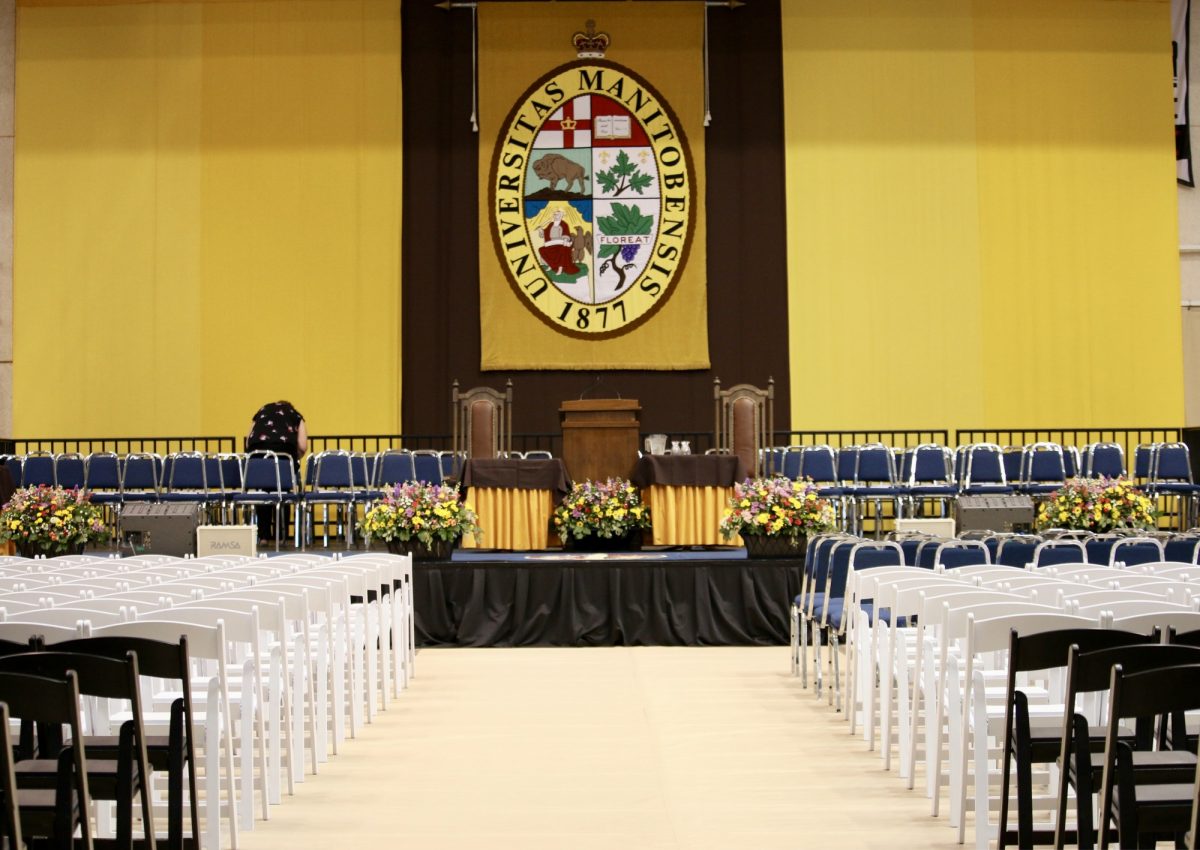 How to virtually celebrate 2021 Spring Convocation
UM backgrounds, Giphys and stickers just for you!
June 11, 2021 —
Congratulations grads! It's time to celebrate your hard work and achievements. And we will be right there celebrating with you – virtually, of course – at Spring Convocation 2021. We can't wait to see you:
Virtual Spring Convocation Ceremony for Bannatyne Campus
Tuesday, June 15, 1:00 p.m. – 3:30 p.m.: Rady Faculty of Health Sciences, Dr. Gerald Niznick College of Dentistry, School of Dental Hygiene, Max Rady College of Medicine, College of Nursing, College of Pharmacy, College of Rehabilitation Sciences
Virtual Spring Convocation Ceremonies for Fort Garry Campus
Wednesday, June 16, 9:30 a.m. – 12:00 p.m.: Faculty of Architecture, Faculty of Arts, School of Art, Desautels Faculty of Music
Thursday, June 17, 9:30 a.m. – 12:00 p.m.: Faculty of Agricultural and Food Sciences, School of Agriculture, Price Faculty of Engineering, Clayton Riddell Faculty of Environment, Earth & Resources, Faculty of Science
Thursday, June 17, 1:00 p.m. – 3:30 p.m.: Faculty of Education, Faculty of Kinesiology & Recreation Management, Faculty of Law, Asper School of Business, Faculty of Social Work
Thursday, June 17, 6:00 p.m – 8:00 p.m.: Extended Education
Before the ceremonies, we encourage you to share your best UM photos and memories on social using our Convocation hashtag #umanitoba2021. Don't forget to also try the UM Giphys and stickers that we created for this special occasion on Instagram and Facebook. (Details below.)
We also have a number of backgrounds you can use to share your virtual convocation experience with us. Here's how:
Backgrounds:
By using the 'Green Screen' in Instagram effects, students can upload a UM background and insert themselves into the image. Here's how it works:
Download your favourite UM backgrounds onto your phone. (Options are below.)
Go into Instagram stories and search Instagram 'Green Screen' in effects.
Select the background you downloaded.
Take a selfie with your parchment and tassel or whatever celebratory pose you like.
Upload it to your stories or feed and tag us and use #umanitoba2021.
For Giphys and stickers to help you celebrate:
Take a selfie or use a photo of you when you're on campus to Instagram or Facebook.
Search umanitoba or University of Manitoba on Facebook or Instagram for the Giphys / stickers.
Add the Giphy to your photo and share your Virtual Convocation moments with the rest of the umanitoba community by tagging @umanitoba and using #umanitoba2021.
View your photos and those of your classmates tagged with #umanitoba2021 on Instagram or Facebook.
Don't forget to join the virtual celebration at http://umanitoba.ca/convocation.
Background options (click thumbnails to enlarge):