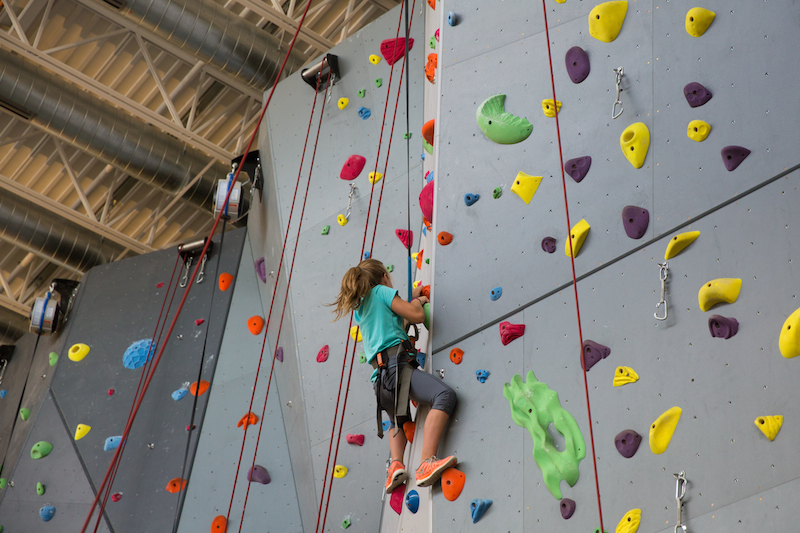 How to pick a summer camp. Step 1: Make your kid uncomfortable
June 14, 2016 —
Make your kids uncomfortable this summer.
Researchers argue that putting children in situations outside of their comfort zone is beneficial to them any of time of year, but summer provides one especially memorable opportunity to achieve this: summer camp.
If you're really good at basketball and you go to basketball camp, that's fine, but you're not infusing risk in the choice, says Jay Johnson, a professor in the Faculty of Kinesiology and Recreation Management. And risk is a key factor parents should consider when sending their children to one the many programs (seriously, there's a lot) offered through the U of M's Mini U, or to a sleepover camp like the YMCA/YWCA's Camp Stephens (Side note: if you're one of the many alumni of Camp Stephens working here, you can go back to camp this summer as an adult, so this story applies to you too.)
"When you take people out of their comfort zone, and expose them to slightly more physical, psychological and emotional risk, when you make people do things that are new to them, you make them feel a sense of accomplishment once they have gone through it," Johnson says. "It's that feeling of a right-of-passage and your identity gets bound into it. So I do think, and I have seen through my research that, yes, this can be transformative."
Julie Booke agrees.
Booke, who is now an associate professor at Mount Royal University in Alberta, did her masters at the U of M under the supervision of professor Joannie Halas in the Faculty of Kinesiology and Recreation Management. Booke studied the effects outdoor education can have on at-risk youth enrolled in Outward Bound, an outdoor education company. She found the youths transferred what they learned, both through formal and informal means, back to their home life.
"The formal curriculum aside, there is an immediate educational impact of being outdoors. For instance, if you don't set your tent up right, you will get wet. Unlike skipping one class or bullying your buddy, when nothing really happens, the immediate consequences that happen in wilderness education were really beneficial."
The youths Booke observed were from inner-city communities throughout Florida, and many of them had not stepped outside of an urban environment. And this is an important factor.
"There's all this talk about comfort zones and how we stick to our comfort zones, where not a lot of learning comes from. But if we place kids outside of their comfort zones, that's where lots of learning takes place. As long as they are not in a risk zone, where they are so nervous they can't learn."