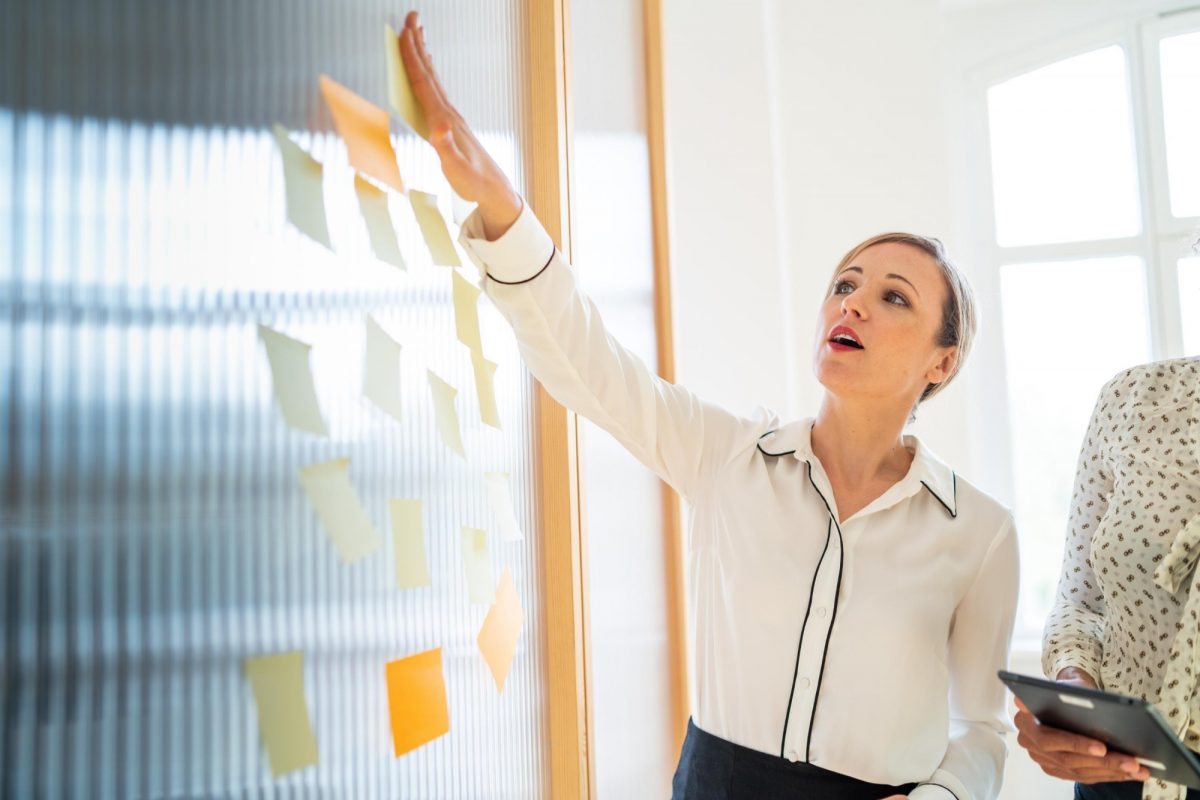 How leaders can prepare for 2022
Leadership insights for the new year from The James W. Burns Executive Education Centre
January 3, 2022 —
Now more than ever organizations need strong, capable leaders. We have faced pervasive uncertainty throughout the pandemic and while 2022 brings renewed opportunities, it is sure to bring continued transformative change.
At the James W. Burns Executive Education Centre we asked ourselves, how can leaders ensure they are prepared to step into the new year and lead with confidence? By focusing on crucial leadership skills, we can ensure we are ready to take every challenge with newfound resilience that brings about innovative and creative ways of leading in times of immense change.
Be strategic-minded
Strategic leaders see the big picture. They set goals, make decisions, and analyze opportunities with their organization's vision in mind. As former General Electric CEO Jack Welch said in an interview with the Harvard Business Review, "Good business leaders create a vision, articulate the vision, passionately own the vision, and relentlessly drive it to completion."
Strategic leaders think, act, and lead strategically creating solutions that add value for their organization and its stakeholders. They are continually looking for ways to innovate, recognizing the possibilities and anticipating challenges so they set themselves, their team, and their organization on the path towards long-term success.
Innovative and agile
Managing change and driving innovation during times of uncertainty can create unexpected opportunities. Innovative leaders are leaders of change who drive growth by effectively leading through disruption, uncertainty and constant change.
Lisa Bodell, Founder and CEO of FutureThink said, "Change cannot be put on people. The best way to instill change is to do it with them. Create it with them."
Innovative leaders appreciate that to achieve success at an organizational level, they must be able to create and nurture a culture of innovation within their team. A culture that supports inventive problem solving, creative thinking, collaboration, and trust. This not only drives new and creative ideas for products and services, but also supports the creation and retention of talented teams of innovative thinkers who continually drive business forward.
Team-oriented
At the foundation of any great leader is the ability to build and support a strong team. This has become even more critical with the rise of remote teams and hybrid workplaces. Building a healthy team culture requires leaders to be mindful of not only the professional health of their team, but their overall wellbeing.
Team-oriented leaders have the capability to develop strong relationships through trust, empathy, and self-awareness. They look past just managing for performance and look to more complex and dynamic leadership techniques, such as coaching, emotional intelligence, and inclusivity to develop a strong and healthy team.
To quote Henry Ford, "Coming together is a beginning, staying together is progress, and working together is success."
Persuasive
The ability to motivate and inspire is crucial for effective leadership. Persuasive leaders bring excitement, passion, strength, confidence, and knowledge to their team creating opportunities for innovation and growth. They are trustworthy and build strong relationships that allow them to drive impact in everything they do. In the face of challenging situations, persuasive leaders also recognize how to cut through the noise and communicate a clear message that drives forward action.
Author Robert Cialdini, President and CEO of Influence at Work said, "Persuasion skills exert far greater influence over others' behaviors than formal power structure do."
Learning mindset
Good leaders don't fail, they learn from their mistakes and see every setback as an opportunity to grow and evolve into an even stronger, more capable leader. They commit to lifelong learning, continuously improving themselves, adding value through new skills, insights, and perspectives.
As John F. Kennedy said, "Leadership and learning are indispensable to each other."
Through this mindset a leader not only deepens their knowledge and skills, but they also create an environment where their team is encouraged to do the same.
The new year carries with it renewed opportunities as well as continued uncertainty. By keeping up on these leadership skills, leaders, and the organization's they work for will set themselves up for success in 2022.
Looking for leadership training? The James W. Burns Executive Education Centre offers short and long programs focusing on leadership, marketing and business development, communication, project management and business acumen. Visit the James W. Burns Executive Education website for more information and to view our current program schedule.