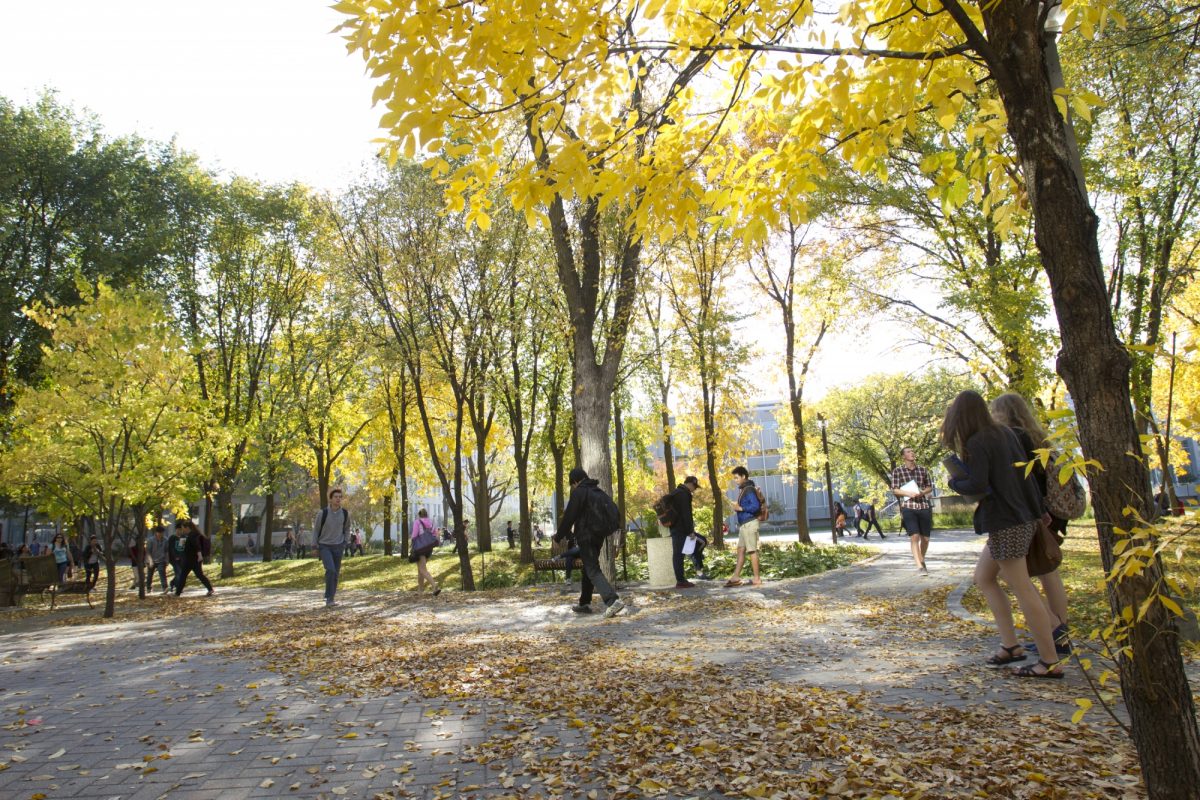 Hope and hesitation at the start of Fall Term
COVID update and welcome from President and Vice-Chancellor, Dr. Michael Benarroch
September 14, 2021 —
Welcome everyone to the beginning of another academic year. The leaves on campus are just beginning to turn their autumn colours, and more people have returned to enjoy it. Though I see more masks than smiles these days, I am still encouraged by the increase of students on-campus and I know that cautious is the right approach as we resume more in-person activity.
I feel the mix of hope and hesitancy as we wait to see what this fourth wave will bring. The delta variant is of great concern and we are asking everyone to exercise caution and to be flexible regarding our phased-in return. We are led by science and safety, and not by targets or our best-laid plans.
And the science is telling us that, even as we look at the delta variant and growing case numbers, we continue to see remarkable evidence of the effectiveness of vaccines. That is why UM is requiring all employees and students to be fully vaccinated against COVID-19 before returning to campus. The COVID-19 Recovery Steering Committee (CRSC) has been diligently working to consider input from across UM and develop the most effective and efficient tools to support this vaccine mandate and the health and safety of our community.
I know how important it is to our community that we get this right; we need meaningful enforcement and processes that work for our institution's unique needs. The President's Executive Team has carefully reviewed the CRSC's recommendations, and we have asked the steering committee to communicate operational details as they are confirmed and ready to roll out. Please see this important update regarding proof of vaccination and testing.
Thank you again for your commitment to ensuring everyone's safety, and for your enduring patience in such uncertain times. We have clearly demonstrated that, working together, we can rise above the challenges of this pandemic and support the mission and vision of Manitoba's research university. I know, whatever comes, we have a great year of learning and discovery ahead.